Industrial Scenario of Telangana
At the core of the new industrial policy unveiled in June 2015 by Chief Minister K. Chandrasekhar Rao to a large gathering of top corporates and business houses in Hyderabad is the time-bound, speedy clearance to investment projects.
TS-iPASS features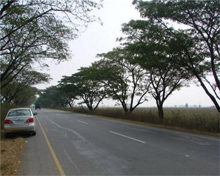 The key feature of this new policy is its quick approval process through a self-certification mechanism.
Called Telangana State - Industrial Project Approval and Self Certification System, this process will help an entrepreneur start his or her business smoothly without hurdles and at the same time apply for official clearances.
The policy prescribes norms for giving permissions to mega projects with investments of Rs 200 crore and above; large consisting of Rs 10 crore-Rs 200 crore; and small and medium project proposals.
The clearances would be given in two weeks and in case, one can't get this done, the project is deemed to have been approved by the government.
If any official is found causing unnecessary delay in project approvals, then a fine of Rs 1,000 per day would be imposed on him or her.
The iPASS would have state-level and district-level committees to ensure smooth flow in the processing the applications and according permission.
Notable points
Online system for filling and issue of clearances.
A single application form that lists the requirements from different government departments.
Self-certification
Project deemed approved if permission is not given within a timeframe.
Right to get clearances.
Penal actions against officials if failed to give permissions in time.
Six industrial corridors
Telangana will develop six industrial corridors along national and state highways. On a fast track basis, the government will be developing Hyderabad-Warangal, Hyderabad-Nagpur and Hyderabad-Bengaluru sectors.
In the second phase, industrial corridors will be developed along state highways from Hyderabad to Macherial, Nalgonda and Khammam.
On a priority basis, the Hyderabad-Warangal corridor will be set up in the fiscal 2015-16.
The state will add 3,000 MW of electricity in 2015-16 to the existing capacity of 4,300 MW to address power shortage. And has drawn up plans to add another 24,000 MW by 2018.
BHEL was developing 6,000 MW projects in Telangana and by the end of 2015-16, it will add 1,700 MW while another 1,000 MW will be commissioned next year.
The state aims to commission at least 5,000 MW of solar power in the next four years.
It is proposed to use 10% of water under Telangana water grid for industrial purposes and an outlay of Rs 30,000 crore will be spent to ensure availability of drinking water to every household in the state.
Telangana has set aside 1.5 lakh acres of land for setting up new industrial units which will have plug-n-play facilities.
Pharma city and university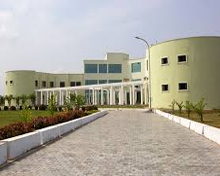 A pharma city and a pharma university would be developed to give further impetus to this sector as the state accounts for one-third of pharma industry in the country.
Moreover, the government would take up the burden of treating the effluents from the pharma units.
Already, 11,000 acres of land has been identified for the pharma city at Mucherla in Ranga Reddy district near Hyderabad.
While Hyderabad is reputed for its software exports, the government is making all out efforts to diversify the industrial basket.
The government identified 14 core areas for a focused approach including life sciences, pharma, IT, aerospace, automobiles, textiles, minerals, and transportation and logistics.
Food processing, plastic and polymers, FMCG, engineering and capital goods, gems and jewellery, waste management, renewable energy, and wood-based industries are the other thrust areas.
The manufacturing accounted for for 27.9% of the GDP against the national average of 17% and Telangana is among the top three states in the country in terms of contribution of factories to the GDP is concerned.
The policy offers special incentives for entrepreneurs belonging to women, SC and STs and mandates the TS Industrial Infrastructure Corporation (TSIIC) to get statutory clearances for the industrial parks.
As part of an industrial eco-system there are plans to created industrial townships at select locations so that people could reside there and commute to work without any hassles.
ITC to invest Rs 8,000 crore in Telangana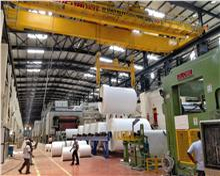 Welcoming the steps to ensure speedy clearances, ITC chairman Y.C. Deveshwar has said his company will invest Rs 8,000 crore to expand its paper-making capacity in the state, setting up a food processing unit and a couple of hotels.
The investment into paperboard alone would take about Rs 4,500 crore which would double the capacity at its Badrachalam plant in Khammam district from 5 lakh tonnes to one million tonnes per annum.