Industrial Scenario of Gujarat
Setting high benchmarks in the industrial sector, Gujarat is known for its entrepreneurial ability and high-value addition of manufactured goods.
The western state tops in a range of industries such as manufacturing, high-precision tools, chemicals, pharmaceuticals, petrochemicals, gems and jewellery, mineral-based factories, agro-processing, milk and dairy products, textiles and automobiles and related components.
In the run-up to Vibrant Gujarat Summit-2015, Chief Minister Anandiben Patel has announced the new Industrial Policy-2015, thus laying down the path for the state to become the hub for global manufacturing.
The new industrial policy has given special attention to the needs of youth and women entrepreneurs.
In line with 'Make in India'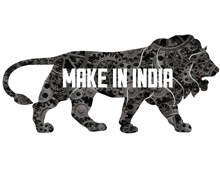 The new policy is in tandem with the PM Narendra Modi's call for 'Make in India', with a view to enabling Gujarat become the leading state in environmental-friendly industries, encouraging other states to emulate the Gujarat initiatives.
According to finance and energy minister Saurabh Patel, Gujarat has taken several steps to become a global manufacturing hub.
Some of the innovative projects are the GIFT City -- Gujarat International Finance Tec-City coming up near Ahmedabad as a hub of global finance; 38% of the Delhi-Mumbai Industrial Corridor falling under the geographical area of Gujarat; multi-product zones; twin cities and technological parks.
Gujarat has set up benchmarks due to various incentives and tax concessions in the state's earlier industrial policies.
They include setting up of the GIDC (Gujarat Industrial Development Corporation), special economic zones (SEZs), special investment regions like Dholera, infrastructure projects and pollution control measures that created huge job opportunities to the youth.
Gujarat tops in attracting foreign and domestic investment because of industrial peace in the state and better infrastructure set up over the decades.
The state has registered an average GSDP of 10% from 2005 to 2013 much above the national growth of 6-6.5% in this period.
The per capita income has increased from Rs 87,175 in 2011-12 to Rs 96,976 in 2012-13 due to the growing employment avenues.
The number of MSMEs (micro, small and medium enterprises) stood at 2,61,760 units as on March 31, 2014 with an average capital investment of Rs 27.84-lakh.
In phase-1 of its growth trajectory, Gujarat led in attracting global investment.
In phase-2, the state aimed at employment generation.
Finally, in phase-3, the emphasis was on innovative productions such as garments, apparels, agro and food processing and assembly to generate more jobs.
The new industrial policy 2015 is focused on creating the last mile infrastructure connectivity including water and electricity.
Generating skilled manpower
One of the highlights of the new Industrial Policy-2015 is a plan to avail skilled human resource for some specialised sectors.
A Centre of Excellence would be set-up and an appropriate syllabus would be prepared which would provide the necessary training using the latest technology to unemployed youths.
Keeping in view the growth of gems and jewellery sector in the state, in association with Indian Diamond Institute, the state would institute training centres in Ahmedabad, Rajkot, Surat and Bhavnagar.
Expanding value-addition
Gujarat is the leader in chemical and petro-chemical sectors.
Besides, the state has performed well in textiles, engineering, drugs, cement, gems and jewellery and auto and auto-components.
The new policy has formulated plans to enhance the value-addition in the manufacturing sectors for reducing imports and increase production at the local level.
Moreover, such expanding of industrial expertise would generate more jobs in the near future.
'Start-Up Plan' with assistance
A 'Start-Up Plan' consisting of 'Idea to Investment' roadmap has also been chalked out to help the young entrepreneurs to set up new industries with the assistance from the universities, colleges, R & D centres and incubation centres.
In order to adopt innovative productions, the state is giving importance to technology transfer which would aid budding entrepreneurs in a big way.
For this, an elaborate planning has been done to give impetus for sponsored research for new innovations at the R & D centres and colleges by the concerned industries.
'Special Assistance' would be given to the MSME units.
Besides this, women, SC/ST, and young entrepreneurs below 35-years would also be given encouragement, according to the new Industrial Policy.
Environmental protection
In the Prime Minister's "Make In India" mission, the protection of environment is at the central place.
Gujarat government has declared special incentives for protecting the environment.
These include various industry-specific sops and other custom-designed by enterprises for protecting the environment.
A plan has been considered for shifting polluting industries to newer places marked as 'Green Estates'.
State government has taken proactive steps to make the environment cordial for the small, medium and large industrial projects as well.
Industrial Policy 2015 has ushered in a favourable climate for the implementation of mega urban projects like metro rail, logistics park, expressway and high-speed train among others.
Gujarat is housing more than 10% of the total factories installed in the country.
The state's Industrial Policy has come out with a detailed vision with action plan to attract youth, women and SC/STs to become entrepreneurs in the coming decades.
Facts about Gujarat's industry
Gujarat is India's 'Petro Capital' state with 30% of petrochemicals, 50% chemicals and pharmaceuticals business.

Ranking on top in marine products, fisheries and ports, the state manufactures 98% of India's soda ash, 78% salt and 20% caustic soda.

Petroleum, Chemicals and Petroleum Investment Region (PCPIR) is being set up at Dahej which may further add to strengthen the sector base.

Gujarat is the hub of pharma industry, the most developed and cost competitive sector with over 3,245 manufacturing licences and 42% of India's drugs turnover and 22% of India's exports.

Known as the Manchester of the East and Denim City, Gujarat's 6% of total industrial production comes from textile industry.

Gujarat is the largest producer (35%) and exporter (60%) of cotton and is the third largest denim producer in the world.

Gujarat accounts for India's 12% textile exports.

Gujarat accounts for almost 80% of the diamonds processed in India. Of this, 90 % are processed by about 10,000 diamond units located in and around Surat alone. Rest of the diamond units are located in Ahmedabad, Palanpur, Bhavnagar, Valsad and Navsari.

The Jamnagar Refinery owned by Mukesh Ambani's Reliance Industries group is the largest greenfield refinery in the world with a total capacity of 12,40,000 barrels a day.

Gujarat accounts for 17% of India's fixed capital investment, 16% of industrial output and 22% of exports.

Gujarat registered 12.8% agriculture growth from 1996-2011 against the national average of 2%

In 2010, Forbes list of the world's fastest growing cities included Ahmedabad at number 3 after Chengdu and Chongqing from China.

On the Gulf of Khambhat, 50 km southeast of Bhavnagar, is the world's largest ship recycling yard at Alang port.

General Motors manufactures its cars at Halol near Vadodara, Tata Motors makes the Tata Nano from Sanand near Ahmedabad, and AMW trucks are made near Bhuj.

At 'Vibrant Gujarat Global Investor Summit' held in Gandhinagar in January 2015, the state government signed 21,000 MoUs for special economic zones (SEZs) worth a total of Rs 2.5 million crores. Most of the investment was from domestic industry.