Industrial Scenario of Kerala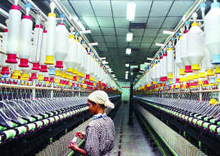 Towering achievements in the human development indices are not matched with industrial progress whose potential yet to be fully tapped by local entrepreneurs.
A relatively low growth of the manufacturing industry, when the general economy is growing remarkably well, appears like a conundrum to the policy makers.
It is argued that inadequate flow of investment has constrained the pace of modernisation of old units and establishment of new units in Kerala.
What is being stressed is the need to adopt state-of-art technologies for industries to compete in a globalised market for survival.
Further, economists claim lack of a clear and pragmatic approach of the state in its response to the reform process that has been its undoing.
Coupled with a lacklustre attitude in its own policies for attracting private investment makes Kerala a less investor friendly location for the manufacturing sector.
The state is in need of knowledge-based and service industries including software firms to fully utilise the skilled manpower and to accelerate economic growth.
At present, skilled workers and professionals in Kerala relocate to other parts of the country in search of employment as job opportunities dwindle in their own state.
While looking at the lack of industrial progress of the state despite social development, three major factors come as big hurdles -- limited land, environment consciousness, a strong labour movement and lethargic bureaucracy.
'Make in Kerala' initiative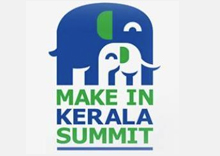 State government has kicked off a "Make in Kerala" initiative to promote growth and development of micro, small and medium enterprises (MSME) in a big way.
The MSME scheme would cover electronic systems and machinery, light engineering, rubber products, food processing, spices, handloom, textile, Ayurveda, showcasing Kerala brands, tech upgrades, holding entrepreneur meets and encourage women to take up self-employment.
A sum of Rs 15 crore has been set apart for the 'Make in Kerala' scheme to boost MSME units.
Kerala must encourage start-ups and MSME units to turn around the diminishing trend in its exports, according to the Federation of Indian Export Organisations (FIEO).
In 2014-15 exports from Kerala stood at $9.6 billion, which was 8% less from $10.3 billion in the previous year.
FIEO pointed out the state is gradually losing its dominance in the traditional products like coir, marine products, spices and rubber which in the past used to bring significant export revenue to the state.
Kerala's loss in the traditional sector has been the gain of the neighbouring states Tamil Nadu and Karnataka.
According to trade pundits, Kerala must encourage start-ups in areas like food processing, Ayurveda medicine and cosmetic products where the state has enjoyed dominance over others for decades.
Moreover, the products of these sub-sectors have ready global market despite trends of recession in some parts of the world.
The processed food sector in Kerala grew by a whopping 12% in 2014-15 compared to the previous year.
Service sector dominates in Kerala
Kerala economy is heavily dependent on Gulf remittances which keep most of the households running.
Next to NRI deposits, the service sector comprising tourism, hospitality, transport, communication, banking, finance and software companies have performed well.
These knowledge-based industries require skilled manpower which Kerala has in plenty and hence, able to overcome the limitations faced by a manufacturing unit.
In 2013-14, state has recorded a GDP growth of 6.49% which is above the national average of 4.04% and the second highest among South Indian states.
Tamil Nadu tops southern states with a GDP growth of 7.48% in 2013-14.
In highly-literate Kerala which is on a fast track towards urbanisation, unemployment and mental illness are much above the national average.
The state has undergone the highest level of urbanisation in its history during 2001-2011 with 83.82% increase over the previous decade.
Kerala was positioned in the 19th rank in the level of urbanisation among Indian states as per the 2001 Census. But as per census 2011, Kerala was ranked 9th.
The effectiveness of investment in development projects in reduced as the scarce resources are spread too thinly across Kerala.
Although the state has been registering a high growth rate for quite some times now, it records the highest unemployment rate.
Only small states of Nagaland and Tripura have a higher unemployment rate than Kerala.
Unemployment in Kerala is found to be over three times the all India average.
Tourism shore up earnings in Kerala
At current prices, the gross state domestic product (GSDP) of Kerala was $68.5 billion in 2014-15.
The state's GSDP recorded at a growth of 9.9% between 2004-05 and 2014-15.
The per capita GSDP was $1,961 (per capita income) during 2014-15 compared with $810 during 2004-05.
Kerala is one of the few states to have marketed its natural beauty successfully to the leisure tourism sector.
The state's unique heritage and cultural diversity have helped attract tourists from the world over.
BBC Travel survey has rated Kerala as the top favourite tourist destination among foreign travellers.
Foreign and domestic tourist arrivals increased by 8% and 10.4% during 2014 from 2013.
The Kerala Tourism Policy 2012 has been drafted to create an environment for investment and to market Kerala as a visible global brand in domestic and global markets.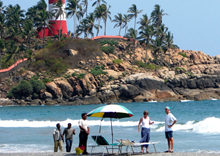 Agriculture and related activities form the backbone of its population.
Kerala is the largest producer of rubber, pepper, coconut and coir. In 2014-15, the state contributed 69% and 73% to India's total rubber and pepper produce respectively.
The state has 32 special economic zones (SEZs) with formal approvals and 25 notified SEZs.
A cyber-park spread over a 68-acre campus is being developed in Kozhikode.
Kerala has been promoting knowledge-based industries such as IT/ITeS, computer hardware and biotechnology.
It is the first state having a technology park with CMMI level 4-quality certification and a world-class IT campus in Thiruvananthapuram.
Top budget initiatives 2015-16 in Kerala
An outlay of Rs 582.20 crore is provided for the industries sector under the Annual Plan. The primary focus is to create a culture of entrepreneurship in the society.

KSIDC has been provided Rs 74 crore for establishing new parks and completing on-going parks taken up by it.

A provision of Rs 3 crore has been made to establish a megafood park in Cherthala for processing and export of seafood products.

A new petrochemical park in Kochi which will create more employment opportunities.

All clearances needed for the German-American Company Taurus to set up its facilities at an outlay of Rs 1,500 crore with foreign investment have been given. This will provide employment to not less than20,000 persons.

It is proposed to set up infrastructure facilities for newprojects under Kinfra like mega food Park at Palakkad; footwear park at Ramanattukara; gems and jewellery park at Puzhakkal; spices park at Thodupuzha; Nano Tech Zone at High Tech Park, Kalamassery; and film and video park at Kazhakkuttom.

An amount of Rs 55.06 crore is earmarked for Kinfra for undertaking these major projects.

An amount of Rs 116.95 crore is set aside for the comprehensive development of coir sector.

An amount of Rs 5 crore will be set apart for Infocity in Karoor and IIIT in Kottayam.