Education In Kerala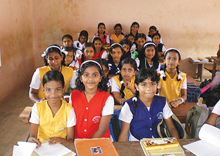 The state has some of the premier educational institutes like Cochin University of Science and Techology (Cochin), Indian Institute of Management (Kozhikode), Indian Institute of Space Science and Technology (Thiruvanantapuram), Kannur University, Kerala Agricultural University (Thrissur),
Mahatma Gandhi University (Kottayam), National Institute of Technology (Calicut), University of Calicut, Kozhikode (Calicut) and University of Kerala (Thiruvananthapuram).
All the schools are affiliated to CBSE, ICSE, NIOS or Kerala State Education Board. In the Education Development Index (EDI) of different states for the year 2006-07, Kerala stood at the top.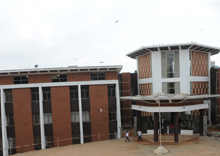 Thiruvananthapuram, the capital of the state, is the home for the premier management institutions like Asian School of Business and IIITM - K.
The Indian Institute of Space Science and Technology is located in the state. Further, there are also plans for setting up the premier institute like Indian Institute of Science Education and Research in Thiruvananthapuram.
The cities like Thiruvananthapuram, Kozhicode, Kochi, Thrissur and Kottayam are the major centres for education in Kerala.
Kerala has the literacy rate of 93.9 % as per the figures of census 2011.
The muslims in the state support the Arabic educational system. This educational system is one of the simplest route for the employment in Middle East countries. The state has seven universities at present.