Current scenario of Kerala
If Kerala is viewed as nation state, then its achievements in the fields of health, education and social development would be far ahead of even European countries.
Many economists and sociologists use to wonder how this enchanting strip of land on the south-western corner of India could able to climb so easily to the status of an advanced state in such a short time.
In terms of literacy, nutrition, infant and maternal mortality and other human development indices, Kerala ranks top among the global pecking order.
The Gulf Malayalees estimated at 2.5 millions and the Keralite diaspora have contributed much to the social progress of their state through their huge remittances.
It was estimated the Gulf Malayalees had made remittances of over Rs 60,000 crore in 2013 alone to their home state.
Despite a lower per capita income of Rs 88,527 (2014), Kerala is a national leader with HDI (human development index) of 0.79 points.
The state has made steady progress in raising its standard of living reflected in material conditions of the people and social parameters which in certain cases are far ahead of European countries too.
More precisely, the Kerala model has been defined as:
A set of high quality-of-life with material possessions despite low per capita incomes, both distributed evenly across Kerala.
A set of wealth and resource redistribution initiatives that have largely brought about the high material quality-of-life indicators.
High levels of political participation and activism among ordinary people who have some committed leaders to guide them.
Kerala's mass activism and committed cadre were able to function within a largely democratic structure, which their activism has served to reinforce.
Kerala model of growth
A pioneering economist K.N. Raj set up a Centre for Development Studies with the support of the United Nations in Thiruvananthapuram in 1971following such a request by then Chief Minister C. Achutha Menon.
The centre took up a case study of selected social and economic issues affecting Kerala in the 1970s.
The path-breaking results and recommendations of the Kerala case study came to be known as the 'Kerala model' of equitable growth which emphasised land reforms, poverty reduction, educational access and child welfare.
The Kerala model brought a paradigm shift in the development thinking of the world which until then was obsessed with high GDP rates.
In 1990, Pakistani economist Mahbub-ul Haq shifted the focus of development economics from accounting national income to people friendly policies.
To produce the first ever Human Development Report (HDRs), Haq brought together a group of top economists to select the social issues involved and evolve a methodology to rank the human progress in each index.
The Pakistani economist joined hands with Nobel laureate Amartya Sen, a confidante of Raj, to persuade the UNDP to carry out work on human development indicators (HDIs).
Soon HDI began to be taken seriously by countries as its indices accurately measured the progress of a state or nation on a set of social, health and educational parameters.
Besides GDP, the HDI report has started playing a major role in the framing of development policies of the nations.
In 2000, a new set of goal posts called Millennium Development Goals (MDGs), embracing many of the Kerala model's features – with the notable omission of land reforms – became the new charter of development among the nations.
Thus, Raj's seminal contribution to development policy in the world has paid rich dividends in reshaping the dialogue on global economics.
Kerala's miracle puzzles all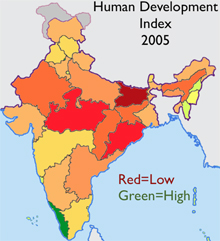 The HDI introduced by the UNDP has become one of the most influential and widely used indices to measure human development in the world.
Despite low income, Kerala has achieved high literacy rates, healthy citizens, and a politically active population.
While the HD indices pointed to high standard of living in Kerala, researchers can't understand how this was achieved on a fraction of the income earned by the European countries.
The developments and social status in Kerala is comparable to that of many first world nations, and is widely considered to be the highest in India.
Despite high standards of human development, the Kerala model ranks low in terms of industrial and economic development.
Moreover, the high rate of education has led to brain drain with many Keralites to other parts of the world for employment.
The lacklustre job market in Kerala is also forcing many skilled professionals to move out to choice destinations.
Kerala tops in HDI report
From 1990 onwards, the UN came with the Human Development Index (HDI) report.
This is a composite statistics used to rank countries by the level of "human development".
The statistics is composed from data on life expectancy, education and per-capita GDP (as an indicator of standard of living) collected at the national level using a formula.
Kerala model of growth has been given a pride of place with global recognition in all the human development reports (HDRs) published since 1990 by the UNDP.
The India Human Development Report 2011 prepared by Institute of Applied Manpower Research has also placed Kerala on top of the index for achieving highest literacy rate, quality health services and consumption expenditure of people.
Healthcare in Kerala
An impressive network of primary health centres (PHCs) across the state has contributed to a good report card on healthcare.
There are over 2,700 government hospitals and clinics in the state, with 330 beds per 100,000 population, the highest in the country.
With all mothers urged to breast-feed and a state-supported nutrition programme for pregnant and new mothers, infant mortality in 2011 was 12 per thousand, compared with 91 for low-income countries generally.
In Kerala the birth rate is 40% below the national average and almost 60% below the rate for poor countries in general.
In fact, a 1992 survey found that the birth rate had fallen to replacement level.
Kerala's birth rate is 14 per 1,000 females and falling fast.
India's rate is 25 per 1,000 females and that of the US is 16.
The state's adult literacy rate is 94.59% compared to India's 65% and the US's 99%.
Life expectancy at birth in Kerala is 75 years compared to 64 years in India and 77 years in the US.
Female life expectancy in Kerala exceeds that of the male, just as it does in the developed world.
Kerala's maternal mortality rate is 1.3 deaths per 1,000 live births (1990s), the lowest in India.
Political consciousness in Kerala
Keralites are passionate about their political and social ideologies.
Many reformers like Sree Narayana Guru, Chattambi Swamigal and Ayyankali, among others, have instilled a sense of social inclusiveness and bonding among the people.
The deep-rooted Leftist movements and the UDF-LDF power politics have shaped up the society's predilections in Kerala.
Electoral politics always throws up alternating win between the two major alliances -- the Congress-led United Democratic Front and CPI(M)-led Left Democratic Front -- which have committed vote banks across the constituencies.
In each town square, it is common to see party meetings, posters, statues and festoons that charge up the political mood during elections or local events.
Strikes, dharnas, agitations, and bandhs are common paralysing normal life in Kerala.
Because of frequent stirs, the daily trade, schools and commercial establishments are affected the most in Kerala.
Land reforms in Kerala
In 1957 Kerala elected the first non-Congress government in India withthe communist regime led by veteran Marxist E.M.S. Namboothripad coming to power after states reorganisation based on language was completed.
E.M.S. introduced many far-reaching social reforms including the land ordinance which abolished tenancy benefiting 1.5 million poor families.
The land reforms were the result of decades of struggle by the landless peasants and tillers of Kerala.
In 1967 in his second term as CM, Namboothripad again pushed for several reform across the social and economic ladder.
Apart from ending the zamindari (landlord) system, the reforms ushered in an effective public distribution of food at subsidised rates, protective laws for farm labour and pensions for retired agricultural workers.
In a progressive step, the government started to recruit government employees from members of formerly low-caste communities in the 1960s-70s.
Rising jobs in the government and good education for all created a social cohesion in the Kerala society.
Educational progress in Kerala
Pallikkoodam, a school model started by Syro Malabar Christian reformer Saint Kuriakose Elias Chavara, paved the way for an educational revolution in Kerala.
Primary education was made accessible to all irrespective of caste or religion even before Independence.
Christian missionaries who were active in many parts of Kerala had introduced Western education methods helping the poor and downtrodden to come up in life.
The communities such as Ezhavas, Nairs and Dalits were guided by monastic orders (called ashrams) which run a number of private schools for the benefit of their followers.
Sree Narayana schools and Nair Service Society schools are popular in Kerala.
The teachings of social reformers and saints had empowered the backward classes to organise themselves and bargain for their deprived rights.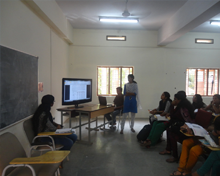 The Muslim Educational Society (MES) also made big contributions to education.
The state government had instituted the aided school system to help schools with operating expenses such as salaries for teachers and other administrative costs.
Kerala was the seat of Vedic learning and is the birth place of one of the most influential Hindu philosophers Adi Shankaracharya.
The Vedic learning of the Namboothries is an unaltered tradition that is still held in high reverence by the society.
In feudal Kerala, while the Namboothries received an education in Vedas, other castes as well as women were open to receive education in Sanskrit, mathematics and astronomy.
The upper castes, such as Nairs, Tamil Brahmin migrants, Ambalavasis, as well as backward castes such as Ezhavas had a strong history of Sanskrit learning.
In fact, many Ayurvedic physicians were from the backward Ezhavacommunity. This level of learning by non-Brahmins was not seen in other parts of India.
Matrilineal society in Kerala
Education was not restricted to men alone.
In pre-colonial Kerala, women, especially those belonging to the matrilineal Nair caste, received an education in Sanskrit and other sciences.
The women were also trained in Kalaripayattu, a martial art. This equal opportunity for both sexes is unique to Kerala.
But this was possible by the inherent equality shown by Kerala society to both males and females.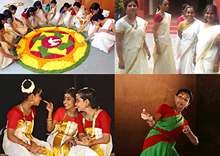 Kerala society is largely matrilineal, as opposed to the rigid patriarchy in other parts of India which had led to deprivation of women's rights
The rulers of the princely state of Travancore were at the forefront in the spread of education.
A school for girls was established by the Maharaja in 1859, which was an act unprecedented in the Indian subcontinent.
In colonial times, Kerala exhibited little defiance against the British Raj.
However, there were mass protests for social causes such as rights for 'untouchables' and education for all.
Even today, a number of dharnas and protest rallies are held as part of seeking justice from the political order who are taken to task for the wrongdoings of the officials.
Global recognitions for Kerala
British social activist Richard Douthwaite declares that Kerala development "is far more sustainable than anywhere in Europe or North America."
Environmentalist Bill McKibben after studying the socio-economic status of Kerala and its demographic mix mentions that:
"Kerala, a state in India, is a bizarre anomaly among developing nations, a place that offers real hope for the future of the Third World."
"Though not much larger than Maryland, Kerala has a population as big as California's and a per capita annual income of less than $300. But its infant mortality rate is very low, its literacy rate among the highest on Earth, and its birth-rate below America's and falling faster."
"Kerala's residents live nearly as long as Americans or Europeans. Though mostly a land of paddy-covered plains, statistically Kerala stands out as the Mount Everest of social development; there's truly no place like it."