Current scenario of Telangana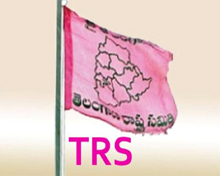 While the jury is still out on the need for bifurcation of Andhra Pradesh into Telangana and Andhra State on June 4, 2014 in the first instance, the former with just 10 districts and being landlocked will have to depend to a large extend on the latter for boosting trade and commerce.
Yes, of course Hyderabad will be the capital of Telangana which will reap dividend on the enormous investment pouring into the twin city (including Secunderabad) in software and other sectors.
But the question that begs a ready answer is: Will Telangana, the 29th state of Indian Union, be able to compete with others in terms of industrialisation, economic growth and social progress in health and education given its geographical positioning and the dearth of resources that will be felt unlike Andhra which has the longest eastern coastline, besides a thriving agriculture and village-based industries.
According to Telangana Rashtra Samiti (TRS) chief and Telangana chief minister K. Chandrashekar Rao this region has been long neglected whereas Seemandhra regions made steady progress since 1956 after Hyderabad State merged with Telugu-speaking areas of Madras Presidency.
Further, he claims that except for capital Hyderabad which was the real beneficiary of the software boom and rode high on the spate of investments for new projects, the rest of Telangana were mired deep in poverty and social negligence.
Same culture, language, but yet divided
It may look strange to an outsider, but it looks Telangana would have done better if it had been part of united Andhra rather than creating its own statehood in the name of justice for its people and region which was allegedly neglected for long.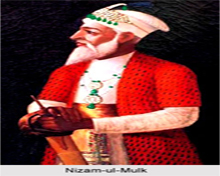 While Andhra consisting of coastal Andhra and Rayalaseema (jointly called Seemandhra) has plenty of mineral resources and fertile soil with Krishna and Godavari rivers irrigating the fields, Telangana has nothing to boast of except for its showcase IT city Hyderabad, the capital of Nizam's kingdom of a bygone era.
According to spiritual guru Sri Sri Ravi Shankar, "Over a third of the economy of the entire state (united Andhra) is based in the capital (Hyderabad). This being the condition, it is the coastal Andhra or Rayal Seema people who should have demanded a separate state for self governance. While these two regions do not want to separate, there is no logic for people in the capital not wanting to have their association with Andhra."
Further, Ravi Shankar feels that it "appears completely unfair to push away people when they want to be a part of united Andhra Pradesh. If the Nizam was alive, he would have loved to have more area in his state rather than shrink it."
Will business move out of Hyderabad?
There is a genuine fear that once Telangana was formed, businesses would shift their bases to Seemandhra. The port city of Visakhapatnam is being developed into an industrial hub with a number of units in pharma and software, apart from being the naval headquarters for the Eastern Command.
Seemandhra people run most of the factories, offices and plants in Hyderabad and they may return to their own places and create a number of industrial hubs.
The fear of Naxalites taking control of large parts of Telangana may hit business hard in Hyderabad even as Andhra can develop major cities like Visakhapatnam, Vijayawada, Rajahmundry, Tirupati, Ongole and Kurnool.
Importance of Hyderabad to Telangana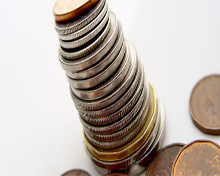 This high-tech metro contributes 55% of state's (united Andhra) total revenue of Rs 70,000 crore. The city is a major software hub in India with 1,300 MNCs and offers employment to 5 lakh highly skilled workforce in this sector.
While accounting for over 90% of the state's IT exports worth Rs 40,000 crore, Hyderabad ranks fourth in terms of software exports from India.
KCR faces daunting challenges
Having achieved Telangana statehood, TRS chief and Chief Minister K. Chandrasekhar Rao has his work cut out - to frame policies for even growth of industries across the 10 districts of the state where social and economic backwardness have pushed the people into the clutches of naxalites.
At the same time, he should avoid the present bickerings with Andhra's ruling TDP and its CM Chandrababu Naidu for a number of real and petty issues and instead extend the hand of cooperative friendship for a win-win situation of both Telangana and Andhra. So, that these two states divided by common culture and language due to the alleged regional disparities can march forward in a friendly competitive spirit.