Infrastructure of Assam
As the gateway to north-eastern India, Assam is continuously developing the infrastructure needs by creating new roads, inland waterways and other modes of transportation for efficient connectivity throughout this vast region which is crucial for the country's Act East policy.
But the major challenge is mobilising the scarce funds as the Central government alone won't be able to pitch in with the huge capital required. Whereas the state government is also facing the arduous task of containing insurgency on the one hand and providing jobs to millions of educated youth who eagerly await appointment orders on the other hand.
Road transport in Assam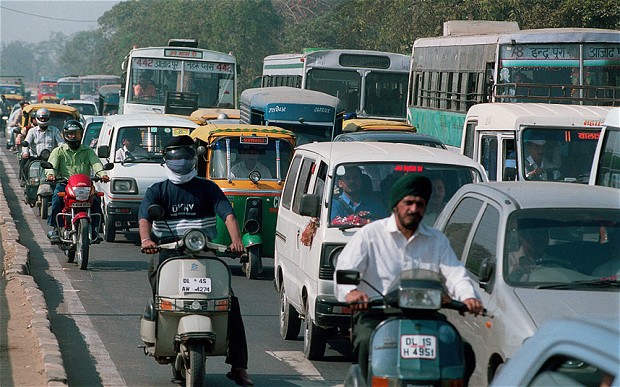 With a road length of nearly 69,000 km, public transport is the common mode of transport linking towns and villages of Assam.
It is common to see rural roads without a proper black-topping or any semblance of modern layout to distinguish the path from the rest of the surface as development is yet to reach the remote corners of the state.
All the major towns are connected by National Highways, while the East-West Corridor is under construction and proposed to be completed by the end of 2015.
Lokpriya Gopinath Bordoloi International Airport Assam
Lokopriya Gopinath Bordoloi International Airport (LGBI, Borjhar, Guwahati) is the only international airport for entire north-eastern region of the country.
In recent times, the frequency of flights and number of air travellers have increased exponentially. The jump in the movement of air passengers during the period 2001-10 is 15% for Guwahati airport as compared to all India average of 12.9% in the same period.
Besides the modern Guwahati airport, there are other functional airports in Jorhat, Silchar, Dibrugarh, Lakhimpur and Tezpur which offer seamless, efficient connectivity to explore the virgin beauty of northeast India.
Neighbouring countries Bhutan and Bangladesh make full use of Guwahati airport which serves as a vital bridge connecting India to Southeast Asia.
Inland Water Transport Assam
Blessed with extensive navigable waterways, Assam has a riverine system with overall length of 4,065 km, out of which 2,194 km area navigable throughout the year and the rest during the monsoon only.
The major rivers Brahmaputra and Barak along with their tributaries. Assam is endowed with extensive navigable waterways. The major rivers are the Brahmaputra and Barak and their numerous tributaries which play an indispensable role in the economic development of the region.
The river Brahmaputra from Dhubri to Sadiya has been declared as National Waterway no-2 by the Central government.
Offering a ready and cheap mode of transport, the rivers open up excellent opportunity for speedy economic growth with efficient ferrying of passengers and goods, thus interlinking neighbouring states and Bangladesh.
A lot of potential is waiting to be exploited as the state government can upgrade its river transport services on Brahmaputra and Barak which will immensely help in upgrading the lifestyle of Assamese in due course.
At present, there are two road-cum-rail bridges and one road bridge over the river Brahmaputra. The fourth and fifth bridge over the river near Dibrugarh (Bogi beel) and in Guwahati is under construction.
Northeast frontier railway Assam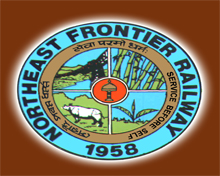 With a rail network of 2,506 km, Assam is connected to all major cities of India by the Indian Railways.
Besides, all major district towns of the state are interlinked by railways whose headquarters of North-East Frontier Railways is located in Guwahati which is the most connected city of the north-eastern region.
Inland Container Depot (ICD) Assam
Container Corporation of India Ltd (CONCOR) operates an ICD at Amingaon, 10 km from Guwahati having one reach stacker with 50MT capacity and two sling cranes with 35 MT capacities.
Two bonded warehouses of CONCOR along with a private warehouse adding up a total area of 6400 sq m operate from the ICD.
Electricity supply in Assam
The government is keen to supply quality electricitythrough dedicated feeders and is encouraging the setting up of captive power plants at industrial estates and growth centres across the state.
The state would encourage private sector to set-up power plants to generate electricity at an optimum level which is a prerequisite for industrial growth.
Telecommunication and Internet Connectivity Assam
The households and companies face no hurdles in accessing telecom facilities which have been at the core of industrial enterprise.Moreover, the penetration of landlines and cell phones is steadily increasing opening up newer opportunities for entrepreneurs.
A range of broadband services and wireless connectivity are being offered in Guwahati. The cell phone users have ready access to GPRS, 3G and other latest wave of digital innovations which have become a craze among the Assamese youth.
Banks and Finance Sector in Assam
There are a total 1,804 bank branches of all schedule commercial banks in Assam. The average population covered per bank branch was around 20,000 compared to all India average of 14,000 and the credit-deposit ratio was 43.56% in 2012-13.
Most of the nationalised banks, financial institutions and insurance companies have their regional offices (or zonal offices) in Guwahati.
The premier foreign trade bankEXIM Bank has a presence in Guwahati. It may be noted that North East Development Finance Corporation (NEDFC) and Assam Financial Corporation are the main institutions that offer funding to a range of industries in the region.
Industrial Infrastructure in Assam
The state has 64 commercial estates for the micro and small scale units and 50 industrial estates (or areas) spread across the districts of Assam.
Besides, there are 3 industrial growth centres (IGCs) located at Balipara (Sonitpur district), Matia (Goalpara district) and Chaygaon-Patgaon-Jambari (Kamrup district).
Offering a host of facilities under one roof, Assam has 11 numbers of integrated infrastructure development centre (IIDs), out of which two were under construction.
The state has 11 numbers of Integrated Infrastructure Development Centre (IIDs) out of which 2 are under construction. Two more projects on similar lines have been approved by the Central government under MSE-CDP scheme at Pathsala (Barpeta) and Moran (Dibrugarh).
Software Technology Parks in Assam
An STP is under operation adjacent to the LGB International Airport in Guwahati and another such facility is construction at Azara in Kamrup district.
Bio Technology Park in Assam
A Bio-Technology Park is operating from the campus of Indian Institute of Technology (IIT), North Guwahati, offering a number of high-tech facilities for start-up firms in the fields of biotech and genetic engineering.
Export Promotion Industrial Park (EPIP) Assam
There is an EPIP at Amingaon covering 68.10 acres of land and occupied by 58 units. The EPIP is developed to provide infrastructural facilities of high standard for export oriented units. The EPIP supports industries across verticals like core engineering, herbal products, cosmetics, cane and bamboo, pharmaceuticals, food processing and plastic processing.