Industrial Scenario of Assam
For decades Assam is known for its premium tea and petroleum refineries. But the fact is nearly 69% of its workforce is employed in agriculture or related activities, thus showing the huge gap between this state and rest of the country in terms of growth in industrial infrastructure.
While political instability and militant insurgency have been stumbling blocks in ensuring a peaceful environment for industrial progress, things are changing for better in Assam since 2012.
The emphasis has been on an eco-friendly investment strategy for sustainable development of the state. The hugewater resources of the state are being leveraged to fully tap the hydro power, development of pisciculture (aquaculture) and transport links.
Industrial and Investment Policy of Assam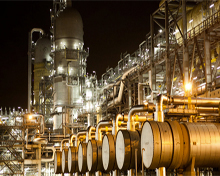 Some of the advantages like the existence of oldest tea industry, huge onshore oil production, only stock exchange for the whole of NE region and presence of banks and financial bodies, can be leveraged further by Assam to attract businesses from the mainland.
The state has a modest industrial base covering segments like crude oil, petrochemicals, fertilisers, textiles, cement, paper, plastic and traditional handicrafts that offer gainful employment to thousands of able people.
In this industrial and investment policy released in 2014, the state has identified the following sectors for investment: Food processing and agro based Industries; mineral-based industries;bamboo industries; extraction and value addition of herbal medicinal and aromatic plants; bio-technology; IT related activities; and hospitality and tourism sectors.
Natural resources of Assam
Oil and natural gas, apart from tea estates, bring in most of the industrial revenues to Assam.
Crude oil reserve is estimated at over 1.3 billion tonnes and natural gas is estimated at 156 billion cubic meters.
The state accounts for about 15% of India's crude output. The wells at Digboi, Duliajan, Sivasagar and Moran produce natural gas accounting for about 50% of the country'sonshore production, which may be used as feedstock for production of fertilisers, electricity, petrochemicals and also as fuel in the industries.
Assam Gas Cracker Project (Brahmaputra Cracker and Polymer Ltd) which is being implemented for the production of HDPE/LLDPE and polypropylene is based on resources available within the state.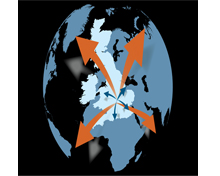 Once commissioned, the cracker unit will supply a huge intermediate feedstock for further processing in a host of downstream polymer units in Assam. With limestone reserves of about 700 million tonnes in various grades, China clay in Karbi-Anglong district (vital input for ceramic units) and coal reserves of 320 million tonnes, Assam is set to emerge as a major industrial hub in the north-eastern part of the country soon.
The coal found in upper and central Assam has high sulphur content, high volatile matter, high calorific value and low ash content.
The deposits of high value stones like granite, estimated to be more than a billion cubic meters, are available in various shades and colours even as they have ready domestic and export markets.
Sericulture Industry in Assam
Assam produces three types of silk – eri, muga and pat (mulberry).
The muga silk is unique to the state and is popularly known as thegolden fibre. Having got geographical indication (GI) certification, the muga silk vocation can be further expanded into a full-fledged network of industries with profusion of capital and modern weaving techniques.
Industrial Infrastructure in Assam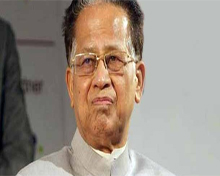 A nodal agencyPlanning and Development department (PND) has prepared a 20-year perspective plan for infrastructure growth in Assam.
The departments and related agencies have been asked to do a feasibility study of 200 proposed projects and submit reports directly to the Chief Minister Tarun Gogoi.
It has been suggested the creation of 8-10 subgroups to make an intensive study of the projects. The PND takes care of four core sectors – roads and inland water transport, urban growth, industry and power.
It has been found that effective and efficient execution of the physical, policy level and institutional interventions across the industrial domains will lead to development of multi-modal transport corridors, growth of urban clusters and production centres leading to augmentation of power infrastructure.
According to an estimate, nearly Rs 3.60 lakh core of investment will be needed to develop the envisaged networks of infrastructure and a major part of funding is expected to be mobilised through multilateral loans and private investments.
Tea Industry in Assam
The proposed setting up of cold storage facilities and incentive of Rs 10 lakh for installing bought leaf factories will be of immense help to self-help groups of small tea growers in Assam.
Moreover, Chief Minister Tarun Gogoi has assured of an exclusive tea policy to sustain the quality of Assam tea in the world markets. The state budget has increased VAT on private sale of tea at Guwahati tea auction centre (GTAC) from 1 to 2%.
The VAT increase in the private sale will discourage private sale and help in routing tea through the public auctioning.
In 2014, about 30 million kg (mkgs) were sold through private mode at GTAC and about 137mkgs were sold through auction mode. Private sale accounted to 18 per cent of teas sold in GTAC.
For boosting tea exports, the state will continue with the concession offered to tea industry for exporting through the dry port of inland container deport (ICD), Amingaon in Guwahati. The deduction at the rate of Rs 6 for every kg of tea exported will continue till 2017-18.
A task force is being set up to address the grievances of small tea growers and offer a comprehensive solution in a time-bound manner.
Growth rate of Industrial sector in Assam
With record food production and thrust on micro, small and medium industries, Assam is set to witness a 9% growth in GDP by the end of 12th Five Year Plan (2012-17).
This growth target is much higher compared to 6.86% achieved during the 11th Plan. Due to fiscal measures, there has been a steady increase in the revenue collections of the state. The Centre has categorised Assam among the highest ranked states in food production.
The state has achieved a record production of 52.33 lakh metric tonne (MT) of rice with an overall food grain production of 56 lakh MT during 2012-13. Moreover, agriculture is diversifying into activities such as horticulture, floriculture, organic farming, dairy and fishery products.
On the industrial front, the government has initiated various schemes for development of micro, small and medium enterprises and handicrafts sector.
Besides, a plastic park is being set up at Gelapukhuri in Tinsukia district that will facilitate over 500 downstream industries, providing job opportunities to around five lakh people, he added.
He said the Brahmaputra Cracker and Polymer Ltd plant is expected to be commissioned shortly.
The power situation is set to improve with commissioning of 120 MW Lower Kopili Hydro Electric Project, 70 MW Lakwa, 100 MW Namrup and 750 MW Bongaigaon Thermal Power Stations.
Assam has extendedpower supply to nearly 10 lakh BPL (below poverty line) families in the last 5 years with electrification of 8,078 new villages and intensification of 12,502 already electrified villages.