Industrial Scenario of Uttar Pradesh
Since time immemorial, Uttar Pradesh has been an agrarian economy with food grains, fruits, vegetables and cash crops being the main source of agro-business in the vast Indo-Gangetic plains. UP is one of the most attractive destinations for investors and entrepreneurs.
The state has set up several industrial estates. The key industries are IT, textile, cement, vegetable oils, sugar, cotton yarn, jute, carpet, brassware, glassware and bangles. The state has emerged as a hub for IT and ITeS industries including software, BPOsand electronics.
The economy of Uttar Pradesh has undergone several changes which have come about with collaborative efforts of the government and other stakeholders. It is all set to scale new heights to emerge as a strong economy with sustainable and inclusive growth. The government has incorporated industrial services in the Janhit Gaurantee Act which not only sets deadlines for delivery of services but also set up an appellate system in cases deadlines are not met.
The UP government is in the process of modification of its 'single window' clearance system for large sized investment proposals.
Smart Cities will boost growth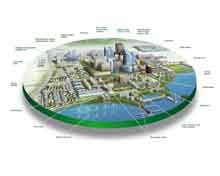 The Central government has launched three mega urban schemes viz., 100 Smart CitiesMission, Atal Mission for Rejuvenation and Urban Transformation (AMRUT) and Housing for All in the urban areas.
UP has the highest share of number of cities to be transformed into Smart Cities asaround 13 out of the 100 smart cities are from this state. Under the Smart Cities Mission, major towns which qualified to be developed as smartcities would get a Central assistance of Rs 100 crore each year over a period of 5 years. The amount will be used for the development of public and civic amenities, besides the earmarked infrastructure for a smart city tag.
Smart cities, which aim to use digital technology would enhance performance andwell-being, reduce costs and resource consumption, and engage more effectivelywith its citizens. With increasing urbanisation and the load on rural land, the government has now realised the need for cities that can cope with the challenges of urban living and also attract investment.
In a smart city, economic activity is sustainable and rationally planned and based on success-oriented market drivers such as supply and demand. The development of smart cities will create immense employment opportunities for the people residing in the state.
Infrastructure & Industrial Investment Policy 2012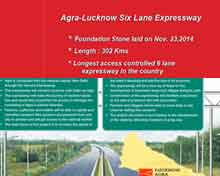 The UP government has initiated several incentives in the form of various policiesformulated for the development and promotion of industries across the districts. In view of major changes in the industrial environment across the world and within the country, the state government has announced a new Infrastructure and Industrial Investment Policy-2012.
The objective of IIIP-2012 is to attain the target of 11.2% industrial growth in Uttar Pradesh.Main features of new policy are infrastructural development, promotion of MSMEs, industrial environment and fiscal incentives conducive for the growth of industries in the state.
Emphasis on MSME clusters
Specific policies and incentives are offered to encourage the MSMEs sector to set up industry specific clusters in Uttar Pradesh. The formation of special purpose vehicles (SPVs) for the development of infrastructure to facilitate MSMEs is also being mooted.
Some of the major initiatives to boost the MSME sector in UP are:
Better implementation of MSMEs development schemes of the Central government
Special steps to be taken to develop export and artefact specific clusters in towns to promote the development of exports of handicrafts.
Development of infrastructure, marketing, branding, design and packaging under ASIDE (Assistance to States for Development of Export Infrastructure and other Allied Activities).
Constitution of special cell in Directorate of Industry to undertake various studies for improving overall environment for MSMEs growth.
Based on the demand of micro and small industries, UPSIDC to identify land level todevelop mini-industrial areas for such units.
Small enterprises cluster development to aid the MSMEs.
Non-polluting units to be allowed to be set up in residential areas and multi storeyapartments.
Rehabilitation policy for the sick units which are economically viable.
New exit policy for unviable closed units.
Niche industrial strengths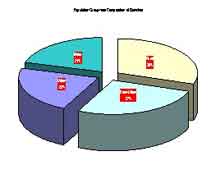 Uttar Pradesh State Industrial Development Corporation (UPSIDC) and the Department of Infrastructure and Industrial Development are nodal agencies for the promotion of enterprises. Udyog Bandhu is an industrial development agency which facilitates investment, operation and establishment of industrial undertakings in the state.
The abundant resources, policy incentives, availability of workforce, large consumer markets and infrastructure in the state make it an attractive investment destination. Some of the important sectors in the state include agro-based and food processing, light engineering goods, sports goods, textiles, leather-based goods, IT and ITeS, tourism and biotechnology.
The industrial landscape of the state is dominated mostly by the MSME clusters.
Some of the leading MSME clusters in the state are:
Moradabad which has the largest brass, silver handicrafts manufacturing and export centre of India
Ceramic cluster in Khurja
Leather goods cluster in Kanpur
Sports goods cluster in Meerut
Carpet cluster in Bhadhoi
Silk cluster in Varanasi
Foundry, leather, footwear and mechanical engineering equipment clusters in Agra
Brass and gun metal statue and locks clusters in Aligarh
Glass products cluster in Firozabad
Woodwork cluster in Saharanpur
A part of the Delhi-Gurgaon-Noida-Ghaziabad auto-clusters is situated in Western Uttar Pradesh. A number of original equipment manufacturers (OEMs) and auto component suppliers have setup their base at Noida and Ghaziabad in Uttar Pradesh. Noida has also emerged as a hub for electronic goods, toys, electrical equipment and garments.
Cement is another important sector in the state, producing about 7 million tonnes per annum. Uttar Pradesh ranks 9th in the country in terms of cement production. Due to large-scale availability of sugar, the state is the largest producer of sugar inIndia.
Majority of the IT/ITeS companies in UP are located in Noida and Greater Noida, due to the proximity to Delhi and availability of talent pool. There are five operational SEZs in Noida and Greater Noida, of which 3 are primarily, dedicated to IT/ITeS industries.
Moreover, 18 SEZs have been notified for IT/ITeS industries in the state.
Agro-based industry thrives
The potential of agro-based industry in UP is large. The state is a leading producer of food grains, fruits and vegetables in the country. It is the top producer in wheat, sugarcane and potato.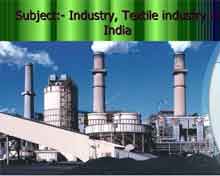 It contributes about 19.7% to the country's total food grain production (2010-11) and 34.5% to the total sugarcane production. It accounts for about 40% of the potato production in the country.
The sugarcane is produced in 44 districts, of which 28 districts are the major sugarcane producing areas. There are 125 operational sugar mills running in the state. Similarly, the state ranks second and third in vegetable and fruit production respectively.
Major fruits grown in the state include mango (leading state in India in terms of production), guava (ranked fourth in India), banana and litchi. The overall productivity of fruits in the state is 12.1 tonnes per hectare against the national average of 11.9 tonnes per hectare.
The state is the largest milk producer in India with a total production of 19.5 million tonnes. It accounts for more than 18% of the total milk production in the country. It has the highest buffalo population and second highest cattle populationin India.
The large livestock population provides raw material for the leather industry in the state.
Flourishing tourism in UP
Tourism is an important growth sector for the state. Millions of domestic and foreign visitors arrive in the state to get enchanted with its beauty, heritage and religiosity. One of the major attractions is the Taj Mahal in Agra and counted among the Seven Wonders of the World.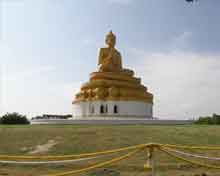 The other prominent tourist and historical destinations are Varanasi, Piprahwa,Kaushambi, Shravasti, Kushi Nagar, Agra, Lucknow, Chitrakoot, Jhansi, Allahabad, Vrindavan and Meerut. UP ranks 2nd in terms of domestic tourists visit among all states and ranks 3rd among all states in terms of number of foreign tourists received in 2014.
Further, UP could attract over 28 lakh foreign tourists by 2017 up from about 20.5 lakh overseas tourists that visited the state in 2013, according to trade analysis. The exponential growth of tourism sector in UP could mobilise investments in hospitality sector from both private and public sources.
More investments will attract indirect revenue like tax collections thereby filling state's coffers. Registering a growth rate of about 8%, UP had attracted over 20.5 lakh foreign tourists in 2013.
The state had ranked fourth with just over 10% share in total number of about 2 crore foreign tourists that visited India during in 2013. Total tourist arrivals in UP had increased by over 34% from a level of about 17 crore in 2012 to about 23 crore in 2013.
UP had ranked as second most-visited destination for domestic travellers as over 22.6 crore Indian tourists visited the state in 2013. This flow of domestic visitors in UP accounted for almost 20% share in total number of over 114.5 crore domestic tourist visits made throughout India in 2013.
Key sectors in the state include manufacturing, auto and auto components, consumer goods, sugar, IT/ITeS and hospitality.