Assam Employment Statistics
Marred by insurgency and ethnic strife, Assam is a place where getting a secure job is a tough proposition.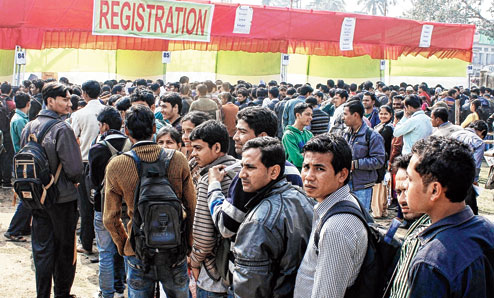 While the private players and investors are not yet ready to set up operations in the state, the government has to take the initiative to fill up vacant posts in departments and in other agencies so that youths don't fall prey to extremism.
But the good intentions of the state government never come to fruition as red tape and bureaucratic hassles cripple its functioning.
Hence, it is not surprising if the Chief Minister Tarun Gogoi's announcement of creating one lakh job opportunities for the Assamese youth was met with derision and criticised as 'vote-bank politics'.
Further, the government will be setting up a Rural Development Corporation and a Women Development Corporation with an objective to improve the employability of rural people in Assam.
Self Help Women's Groups Assam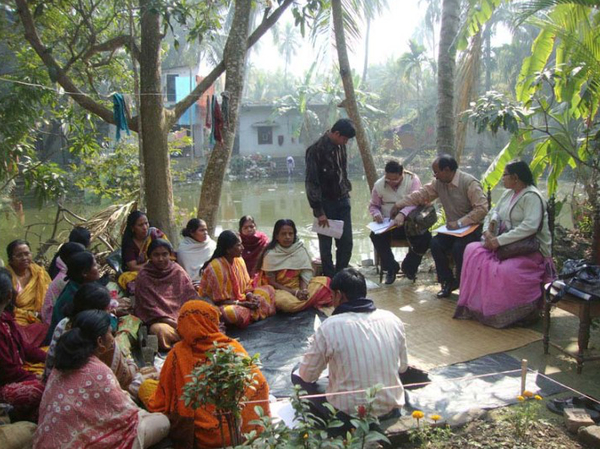 Nearly 3 lakh self-help groups (SHGs) of women have been formed across the rural districts of Assam which have helped the villagers to increase their income-levels by marketing their handicrafts, saris, toys, and other utilities at a higher price.
In order to encourage SHG activities, the state government holds loan melas (special camps) in their respective villages for them to avail credit at concessional rates so that they can produce and market a range of household items, earn income and also repay the loans within a time frame.
For a branding exercise, the government is toying with the idea of creating a new company exclusively for SHGs to market their products under a common brand in the commercial markets.
In fact, every rural household in Assam does one vocation or other like weaving, making handicrafts and other utility items for their personal use and sale thus combing personal work with income-generating activity for livelihood.
Government Job Opportunities Assam
The Congress government led by Tarun Gogoi has assured that it would give 65,000 regular and contractual appointments in various departments in 2015.
Besides, the state will be taking initiatives to help 7 lakh unemployed youth by imparting them skill training for either self-employment or getting jobs in the private sector.
The government has appointed deputy development commissioners in each district for better execution of the development works and schemes as the present deputy commissioners were not able to devote full time towards overseeing welfare schemes in districts.
According to senior officials, the government is giving thrust on skill development, education and women empowerment in order to inculcate the right qualifications among jobless youth for absorption into various industries.
Besides, hostels for working women in each district and residential schools for girls will be opened to facilitate better education of girl students from the poor families.
Corruption in Assam police recruitment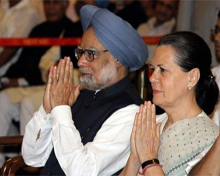 There are allegations doing the rounds that money is being collected against the appointment of constables in the state police department.
Similarly, there are reports on officials demanding bribe in the appointment of 32 posts of junior assistants in the Sports and Youth Welfare department of Assam.
Meanwhile, opposition parties including Asom Gana Parishad had charged that the Congress government under leadership of Tarun Gogoi has opened a number of 'showrooms' to collect lakhs of rupees from the unemployment youths with the promise of giving them government jobs.
It has been alleged that deep-rooted corruption in governance has led to abnormal increase in the prices of essential commodities in Assam.
Left with no option, a large number of Assamese youth have taken to criminal activities which have become a routine affair in the state, according to the opposition.
Assam Employment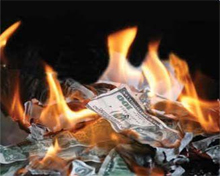 While mass unemployment and poverty are the twin issues posing a serious threat to Assam's peaceful path to development, the political parties are trading charges and playing blame game at a time when the state needs strong action to arrest the trend of social and economic decay.
Even the existing industries like petroleum refineries and tea estates have become easy targets of extortion and blackmail by militant groups which may result in the closure of such enterprise over the fear of violent reprisals.
It is not surprising then that lakhs of Assamese youths exit the state for gainful employment in other parts of the country.
Despite facing initial hardships in settling down in distant lands like Bengaluru, Chennai and Kochi, the fearless and hardworking Assamese have become integrated to the mainland lifestyle.
These youths remit huge money to their home state Assam where they have left behind their parent and other relatives.