Lifestyle of Assam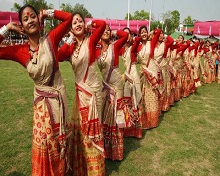 Most of the Assamese lead a simple, down-to-earth life with strong community bonding and attachment to centuries-old customs and practices.
While agriculture is the main occupation with nearly 75-80% of the workforce engaged in direct farming or spin-off activities related to it, big scale manufacturing is yet to take off in this landlocked south-eastern Himalayan state.
However, cash crops like tea, jute and bamboo, apart from sericulture are done extensively in the districts of Assam yielding bountiful harvest even as they are money-spinners in Assamese households.
While Assam tea is world famous, the state also grows important crops like rice, sugarcane, cotton and mustard for domestic consumption.
Namghar in Assamese Society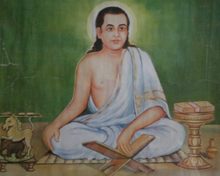 Religious saint Srimanta Sankardeva (1449-1568) has transformed Assam into a Vaishnavite pilgrim centre with millions of people becoming his followers and ardent devotees of this sect.
There are two most important centres – Satras (holy seats of this religious mutt) and Naamghars (community prayer halls) – where the Assamese visit regularly as part of their religious practices. But these Vaishnavites don't believe in idol worship and instead recite the names of gods or sing bhajans in a rhythmic flow.
Sankardeva had established the first Naamghar at Bordowa in Nagaon district. In the Assamese, 'Naam' mean prayer and 'Ghar' means house, hence it is 'Naamghar'.
The Vaishnavites celebrate the birth and death anniversaries of Srimanta Sankardeva (and Madhabdeva too) with grandeur on the premises of Naamghars.
Besides, another festival called Me-Dam-Me-Phi is also observed with rituals in Assam. The common Indian festivals like Durga Puja, Holi, Shivaratri, Diwali, Ganesh Puja, Vishvakarma Puja, Christmas, Id and Muharram also celebrated in a gala manner.
Famous Bihu Festivals in Assam
Since immemorial, Assam has been a land of year-long carnivals and festivals, each of which is enjoyed to the fullest across the caste, creed or religious barriers.
Enjoying the state patronage, Bihu celebrates the harvest success of farmers. Basically, there are three Bihus –Bohag bihu, Kati bihu and Magh bihu – but the first one is the most colourful and has the widest appeal in the state.
Bohag bihu is a sort of spring festival quite similar to the way festival in England. The bihu song and dance by the communities adds unique charm with a festival ambience to the entire state.
Traditional Songs and Dances in Assam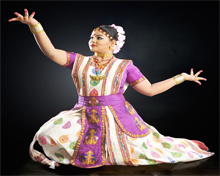 Other than Bihu songs there are a number of other songs to suit the occasions or events like marriage which are sung making life pleasant in pastoral Assam.
The folk songs are sung by womenfolk even on normal days to celebrate the daily routine schedules which despite being monotonous offer relief and source of livelihood as most of them do useful vocations like weaving and handicrafts which are regular sources of income.
Satriya and Jhumur are the two classical dance forms in Assam that are gaining much popularity in rest of the country.
Traditional Handsome Clothes Assam
Modernity in dress etiquette is yet to make its impact in Assam as the people wear simple, traditional attire made of handloom clothes.
The womenfolk wear Mekhela-Chadar (Riha-Mekhela) weaved from muga silk which is the pride of Assam. They also wear dokhora and make dresses like salwar type saris which are most popular on major occasions.
Not to be left alone, the Assamese men wear suria, dhoti, kameez or an ordinary shirt. And they have an overcoat (chadar) known as Seleng.
Traditional Ornaments in Assam
Fine jewellery made of gold and silver are a rage in Assam as both men and women have a liking to these sparkling variety items used as body appendages.
Some of the traditional jewels for Assamese men are Biri, Magardana, Matamoni, Kundal and Lokaparo. While their female counterparts wear Keru, Karphul, Kharu, Aargathi, Nalak, Keyur and Nupur, among others.
Arts and handicrafts of Assam
Every Assamese family used to churn out useful handicrafts or weave silk fabrics as part of their daily vocation apart from their regular chores.
Known for their craftsmanship, the Assamese also make furniture out of bamboo which are popular in this part of the country.
The handloom products made out of cottonand Mejankari items are famous in the local markets as people from across the NE states make a beeline to buy them for decorating their houses and also for utility purposes.
Assamese silk fabrics especially its muga variety is world famous for its nice texture and feel. The intricately woven Gamocha fabric is respected in the household as it has religious connotation.
On the lighter vein, the youth like to play traditional games like kabbadi, boat race, tang-goote, cock fight and bull fight among others.