Tripura Economy
Industries in Tripura
Natural gas is available in plenty in Tripura. There are number of gas based industries in the state. Eventhough there are about 1,282 registered factories and 809 SSIs in the state, the industrial sector of the state is highly termed as underdeveloped. The tourism has been declared as an industry in 1987.
Handloom is the major industry in the state. The Tripura Handloom and Handicraft Development Corporation is trying its level best to market the local handicraft items.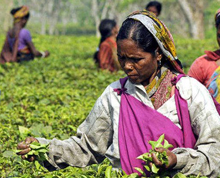 Making the gunny bags and other products is the household industry in the state.
Agriculture in Tripura
Sericulture is developing fast in the state. The major crops in the state are jute, potatoes, tea, rice and among others. The GDP of the state for the year is estimated as $ 2.1 billion.
Agriculture provides employment to about 64% of the people of the state. As per the Indian Rubber Board report, the state is declared as the second rubber capital of the country.