Quality level of Uttar Pradesh
Social and economic life is fast changing in major UP cities like Allahabad, Lucknow(the capital city), Varanasi, Mathura, Meerut, Gorakhpur and Kanpur thanks to speedy efforts towards industrialisation.
The capital Lucknow has a fine blend of modernity and heritage with people taking immense pride in their city's rich history dating back to Vedic times (before the Christian era). Lucknow is fast developing into one of the best tier-2 cities in India with great progress in human resources, town planning and urban amenities like water supply, electricity and social institutions.
While tourists visiting historical places in UP always bring in a lot of employment potential for the youth, there is a need for a broad-based industrial clusters across UP districts to absorb skilled youth.
Employment with pleasant living is guaranteed if you are highly educated and living in a right place like Allahabad or Lucknow. In a vast state like Uttar Pradesh, the location does matter a lot for those seeking job opportunities. For even highly-skilled and educated persons may go unemployed if they are in living in backward districts of UP where there is poor infrastructure and basic amenities.
Lucknow, cultural capital
The capital city is known for its cultural heritage, monuments and British-era buildings that have been converted into government quarters and secretariat. Many call Lucknow the city of Nawabs and kababs. A plethora of positive changes is taking place in Lucknow which has still managed to retain its traditional charm in the rush towards modernsiation.
In Gomtinagar, Aliganj, Indira Nagar and LDA colony, you have one of the best localities to live in Lucknow. The living standards of people in Lucknow are progressing at a fast clip. The calm and beautiful city has one of the best roadside eateries comprising Lucknow'schaat and khasta, among others Tunday kababi and Dastarkhwan are some of the non-veggies delight in Lucknow.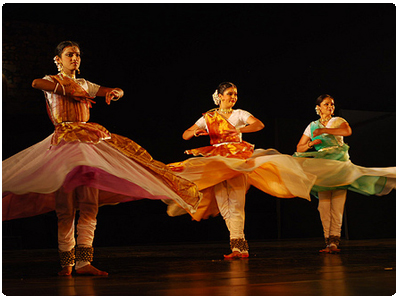 Basic infrastructure like electricity, water, housing, schools, hospitals and parks are in abundance in Lucknow. However, traffic issues are yet to sorted out with local police in Lucknow not equipped well to handle the growing traffic violations on the road. In some areas of Lucknow, encroachment has taken up more than half of the road.
City roads are often strewn with litter as people lack civic sense to keep their surroundings clean for a healthy living. There are number of vegetable markets like the ones in Aminabad and Hazratganj which get steady visitors throughout the day. The people of Lucknow need to be educated on keeping their neighbourhood clean and maintain road discipline while driving their vehicles.
Corporation sweepers and workers are mostly absent from their work. As a result, it is not surprising to find road corners and junctions overflowing with garbage dumps. Stray dogs and cattle roam freely in and around the old city in Lucknow. The growing menace of domestic animals on the roads in Uttar Pradesh needs to be tackled on an urgent basis by the government While it is easy to get houses for rent in Lucknow, delicate care is required to maintain warm relations with neighbours for a peaceful living.
It is not uncommon to see roadside fights between motorists or neighbourhood brawls leading to frayed tempers in the society.
Historical places
Lord Krishna was born in Mathura and spent his childhood days in Brindavan and Govarthan. All these cities have hundreds of Krishna temples and provide the right cultural settings for living to those religious couples looking for retired life. To understand the greatness of Moghul Empire, one has to visit Agra and Fatehpur Sikri which have Taj Mahal (one of the Seven Wonders of the World), mausoleums and historical forts.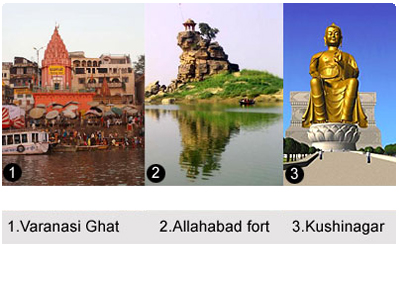 In eastern UP, the ancient city of Varanasi is considered the holiest of all places for devout Hindus. Life in Varanasi has its own rhythm and its ancient lanes and bylanes have a quaint charm that attracts thousands of foreigners. Apart from Varanasi, there are other beautiful cities like Allahabad and Ayodhya (birthplace of Lord Ram) whichare thronged by thousands of Hindus throughout the year.
For travellers from south-east Asia, the UP government has developed Buddhist tourism circuit that consists of ancient towns like Sarnath, Kushinagar, Kaushambi, Sankassaand Sravasti.
Rising crime a big worry
Murders, armed robbery, rape and gender crimes are common in Uttar Pradesh. Given the vastness of UP and the diversified profile of its citizens, the police force lack skill, equipment and manpower to control the spate of crimes that hog the all-India media headlines.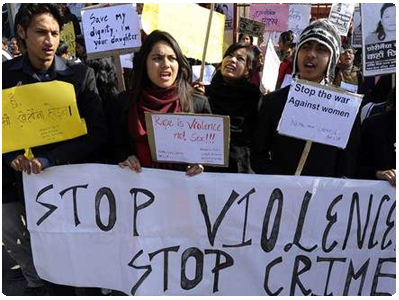 People dread visiting police stations as it may invite a series of problems and even an altercation with local thugs and henchmen. Each small town has its own set of musclemen and in some places gangsters who enforce their own set of extra-constitutional laws for the local people to follow. Bribery, ransom and kidnappings are not uncommon and the rich, influential families are easy prey to organised crime in UP districts.
E-services to make life easy
UP is home to nearly 200 million citizens of India and has launched a big initiative by setting up e-governance projects such as SWAN (state-wide area network), SDC (state data centre), CSCs (common service centres), state portal and other internet platforms.
Some popular initiatives at the village level include e-District, e-Setu and e-Village, all of which aim to provide smart governance to millions of rural citizens. UP administration is keen to digitally empower citizens in line with the 'Digital India' programme. The government's vision is to transform UP into a digitally empowered society and a thriving knowledge economy.
The ultimate goal of the UP state is to create a system where there is no physical interface between citizens and government staff. In future, all government services will be delivered at the doorstep and electronically via the computer, mobile phone or tablet to the public. According to officials, 26 citizen-centric services of 8 departments were already being offered via the state portal as of end-2014.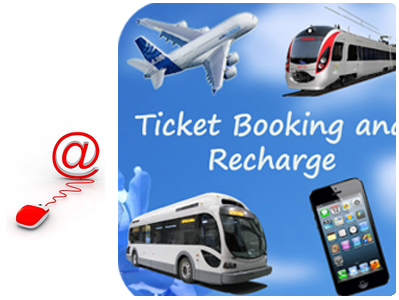 By December 31, 2014, UP had achieved the distinction of conducting over 3.70 crore e-transactions through the e-district/state portal, 14,500 Common Service Centres and 300Lokvani centres.
The state government has fixed a target to add 90 more services to be provided through CSCs and Lokvani centres. The e-district project had been implemented as pilot in six districts in 2008 and is now being rolled out in the remaining 69 districts. Under the state-wide rollout, e-governance cells (and computer labs) are being established in each district headquarters with 14 computers, each tehsil with four computers, and each block with three computers.
Laptops are being provided to each SDM and tehsildar for improving efficiency through an end-to-end automated system. District e-Governance Societies (DeGS) have been constituted in each district. Also, e-district managers are being hired in all the districts. The project had already gone live in 21 more districts by January 2015.
Set up more hospitals, schools
Remote villages of UP still suffer from want of good primary schools and hospitals to render timely medical help to the sick people. It is up to the state government to set up schools and hospitals in UP villages which are essential to groom a skilled workforce in the near future. While roads offer connectivity, schools develop the intellectual capital of the state and here, UP has a poor track record with regard to enrolment of school-going children.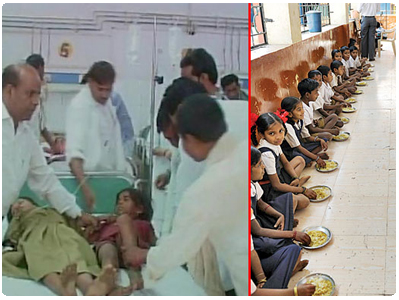 At present, the government can't afford to waste time and has to step in quickly to arrest the mass migration from villages to towns across UP districts. The rural folks need to be given social amenities like housing, education and medical assistance.
Moreover, the government has to provide opportunities for employment to rural youth within their neighbourhoods for balanced distribution of economic growth in UP. Scarce resources or fund shortage can't be an excuse to delay the setting up of social infrastructure in villages which are in dire straits for want of basic amenities.