Sports in UttarPradesh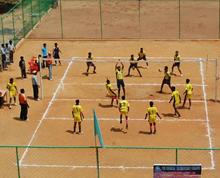 In this state, people enjoy river rafting on the Ganges. Manali Valley in Uttar Pradesh is a fabulous place for rock climbing. Rock climbing is a sport in which the persons love to climb a steep rock. People use gears and safety equipments while climbing.
This is a physically exhausting sport and is very much challenging.