Quality of life in Telangana
One year after the formation of Telangana as the 29th state of Indian union on June 2, 2014, there is a mixed feelings among residents of Hyderabad along with a palpable fear that this region had missed out on core issues of social development and industrial growth.
While there is confusion on administrative matters with the ruling party Telangana Rashtra Samithi (TRS) trying its best to allay the fears of the public on issues of employment and progress, it is a fact that the new state has not seen much change for better after its creation.
No doubt Hyderabad has been the showpiece metropolis having a large, skilled workforce and clusters of tech companies with rising income and social well-being which have given Telangana an opportunity to attract more investment from MNCs to this global city.
Need social infrastructure
But the rest of Telangana is crying for attention as more than 65% of the population are living in rural areas where employment crisis is putting question marks on the sustainable livelihood of thousands of youths who have no alternative but either go to other states or come to Hyderabad to eke out a decent living.
Moreover, the lack of higher educational institutes in Telangana districts has led to an emergence of a large pool of unskilled and semi-skilled youth who may find it very difficult to get jobs in a competitive city like Hyderabad.
Hence, TRS government has its task cut out in the coming years – creating employment and at the same time taking care of social development in the fields of education, healthcare and better support infrastructure across the state, all of which will ensure a better living standards for Telanganites.
Top among Indian cities
Hyderabad has been ranked top most among all other Indian cities on quality of living, according to a survey by consulting firm Mercer which released its findings in March 2015.
Titled "Quality of Life 2015", the Mercer survey pointed out Indian cities had made very little progress when compared other cities of the world in terms of standards of living and other parameters.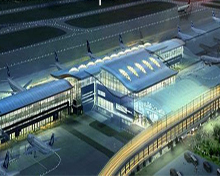 While Hyderabad was ranked 138, Pune at 148, while Mumbai and New Delhi are ranked 152 and 154 respectively.
In the last few decades, Hyderabad has emerged as a city of choice due to factors such as improved options for international schools and choice of English-speaking schools. Moreover, the Rajiv Gandhi international airport at Shamshabad offers a wide range of global flights improving its connectivity thus improving its ranking on public services.
WHO has published a data on pollution around the world suggesting that 13 of the world's 20 most-polluted cities are all in India. This has impacted the overall scores of Indian cities in the Mercer survey.
A considerable jump in population in Mumbai and New Delhi had aggravated the existing problems, whereas Hyderabad is relatively safe with easy access to clean water, very little pollution and manageable traffic woes.
While the city has a range of international schools, its support infrastructure in terms of road connectivity, international airport and quality healthcare have made it a destination of choice for global investors who had spread out a vast tentacles of high tech industries and IT offices across the city.
Political bickering
Political rivalries and sabre rattling between Telangana and Andhra have hogged the media limelight with very little focus on improving the standards of living in both the sates.
A lot of groundwork has to be done to usher in development projects in rural Telangana where joblessness is rampant even as the unemployed youths are running out of options to secure a decent livelihood with steady source of income.
It is noteworthy that the new industrial policy has assured project clearances at the earliest without any procedural delays or red tape.
While a number of incentives and sops are being doled out to woo investors, the state government on its part has to create the necessary support systems in terms of road connectivity, public institutions and better governance for ushering in speedy progress of Telangana.