Telangana Education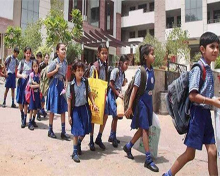 Education and health are critical social sectors which need active intervention by the government to steer human capital for economic development of the state.
Telangana government has taken up the process of overhauling and strengthening the public education system from the kindergarten level to degree education at college levels in a phased and systematic manner.
Adequate investments are being made in education to make the people contribute to the goal of 'Bangaru Telangana'.
A number of new initiatives have been taken to provide universal and compulsory education to all in order to improve their socio-economic conditions.
Hostels in Telangana
The construction of 34 integrated welfare hostel complexes (IWHCs) has been taken up for providing basic amenities and other facilities to hostellers at a cost of Rs 1.68 crore per complex which can accommodate 400 students from SC, ST and BC communities.
Ananda Nilayams
The inmates of nearly 33 Ananda Nilayams (destitute homes) who are orphans and from families engaged in unclean occupations are provided all facilities on par with the boarders in social welfare hostels.
College Hostels
At present 183 college hostels in the state with 11,391 students who are given post-matric scholarships (for both SC and backward classes) as well as full reimbursement of tuition fee.
Ambedkar Overseas Vidya Nidhi
To help scheduled caste students pursue higher education in foreign universities an assistance of Rs 10lakh each is sanctioned to meritorious students.
Residential Educational Institutions Society
Telangana Social Welfare Residential Educational Institutions Society (TSWREIS) runs 134 schools for students from Classes V to XII with English as medium of instruction. Having a structured reservation quotas, there are nearly 71,493 students enrolled in these schools.
TSWREIS has evolved as an institution that specifically cares for girls with about 88 institutions (66.16 %) reserved for girls.
TSWRIES has robust infrastructure with 121 schools having their own buildings and another 13 are under construction.
TSWREIS has leveraged new technologies both in its administration and educational curriculum and as a result all its 134 schools are part of an intranet for high-speed web connectivity.
The academic progress of the students and teachers is monitored online through a online monitoring system.
Ashram Schools and Hostels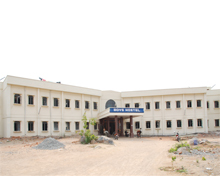 Tribal welfare department is maintaining 283 Ashram Schools which have 85,843 ST students in all; 212 hostels in which 40,763 youths are staying and 101 post matric hostels with boarder strength of 20,100 students.
The pass percentage in SSC public exams held in March 2014 is 84.21% for ST students.
Gurukulam in Telangana
Gurukulam runs 150 institutions with a strength of 38,511 students. Nearly 88.67% of the students of tribal welfare residential schools passed in SSC public exam held in March, 2014.
The percentage of students of tribal welfare residential junior colleges passed in intermediate public exam is 85.80% against the state average of 55.85%.
Hostels for college students
To promote higher education among the backward classes, official orders have been issued for setting up one hostel each for boys and girls in each assembly constituency in Telangana.
At present, 247 college hostels are functioning (123 boys hostels and 124 girls) with a total strength of 17,334 (8,917 boys and 8,417 girls) during the year 2014-15.
All these college hostels for boys and girls have an admission pattern of 69% for backward classes, 15% SC, 6% ST and 10% minorities for encouraging social integration.
Residential Schools in Telangana
There are 19 BC residential schools (12 for boys and 7 for girls) with a total strength of 7,584 students (5,218 boys and 2,366 girls) in the state.
All these residential schools have an admission quota of 74% for backward classes, 15% SC, 6% ST, 2% economically backward classes and 3% for orphans. Kowdipally school in Medak district is exclusively meant for the children belonging to fishermen community.
Post-matric scholarships, fee reimbursement
All eligible BC students having an annual family income up to Rs 1 lakh per annum are sanctioned post matric scholarships and reimbursement of tuition fee on saturation basis.
During 2013-14, 6.96 lakh BC students were sanctioned scholarships and tuition reimbursement. The eligibility criteria for EBCs (economically backward classes) for getting reimbursement of tuition fee are the same as those applicable for BCs.
School education in Telangana
With a literacy rate of 66.46% as against national average of 72.99%, Telangana has 2 crore literates in all - 1.17 crore males and 90.35 lakh females.
Due to sustained efforts, the state has achieved 99% access at elementary level and 91.5% at secondary level by opening schools across districts as per national standards.
There are 61.78 lakh school going children for which the state has 43,208 schools under various management systems.
Close to realising the objective of universalisation of primary education, Telangana has made rapid strides in improving the physical infrastructure at primary level of school education.
As a result of all these efforts, the teacher-pupil ratio for primary, upper primary and high school categories are 27, 23 and 24 respectively for 2014-15.
With active intervention by the government, a large number of out-of-school children were brought into formal education system and the enrolment in all types of schools in 2014-15 was 60.76 lakh.
The percentage of school enrolment drops as one goes from lower classes to higher secondary classes as the dropout for Telangana is 22.32% at the primary level (Classes I to V) and 38.21 at the secondary level (up to Class X)
Intermediate Education
There are 397 junior colleges and 4 vocational junior colleges under the administrative control of the Director of Intermediate Education.
Besides, 43 privately owned junior colleges take instructions from the directorate with regard to grant-in-aid, service conditions and academic matters.
After completing intermediate studies (Class 12th) conventional courses in science, arts and commerce and vocational courses are offered.
Moreover, 29 vocational courses are also offered in 588 junior colleges in the field of engineering and technology, agriculture, home science, paramedical, business and commerce and humanities.
Collegiate Education
The department of collegiate education ensures quality, equity and access to higher education for the students.
Further, it monitors academic quality in 126 government degree colleges and 69 aided colleges existing in the state.
The department also looks after the development needs of all government colleges. There are 195 degree colleges (126 government and 69 aided) with 1,46,124 students (87,339 in government colleges and 58,785 in aided colleges).
Technical Education
The department of technical education strives to bring out engineers and technicians with adequate skill sets to match the demands of the industry.
At present, there are 1,356 diploma and degree-level professional institutions in Telangana with a total intake of 3.47 lakh students per year.
Skill Development Centres
To improve the quality in technical education, 27 Skill Development Centres (SDC) have been set up in polytechnics at a cost of Rs 30 lakh for each SDC which offered hands-on training to enhance the employability of students. As many as 10,028 students were trained at SDCs till the end of 2014-15.
Higher Education in Telangana
As majority of higher education institutions are located in Hyderabad, Rangareddy and Warangal districts, access to these colleges for earning a job-providing degree is quite difficult for most of the rural students of Telangana.
Notable achievements in 2014-15
38 new primary schools opened in areas without schools.
About 22,41,785 children were given two sets of free uniforms.
About 99.4% schools are implementing the mid-day meal scheme, thus placing Telangana at 2nd position in the national level.
Teacher-pupil ratio (TPR) has improved and is as per norms at 1:29 at the Class I-V level, 1:24 at the Class I-VIII level, 1: 39 at the class I- XII level.
Around 52,947 out of school children were given special training and brought back to the fold of formal education system.