Election In Kerala
Congress-led UDF suffered a stunning rout in Kerala, which its leader and Chief Minister Oommen Chandy said he had never expected. The Left Democratic Front (LDF) won 91 of the 140 seats, with the CPI-M itself grabbing 58. In contrast, the entire UDF tally was 47.
"This is a vote against the corrupt and those who failed to protect the dignity of women," said CPI-M leader and former chief minister V.S. Achuthanandan.
Kerala Assembly Election Results 2016 (140):
Administrative structure of Kerala Assembly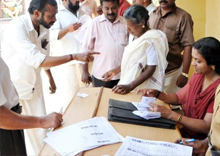 Kerala has a unicameral legislature with the legislative assembly (Vidhan Sabha).
The executive authority lies with the council of ministers headed by the Chief Minister.
The Governor who is the titular head of the state is elected by the President of India.
The high court in Ernakulam (near Kochi) is headed by a Chief Justice.
Below the high court are district courts, sub divisional courts, munsifs' (subordinate judicial officers') courts, and munsif-magistrate courts.
The state is divided into districts, which are further divided into talukas (subdivisions) and villages.
Major political issues in Kerala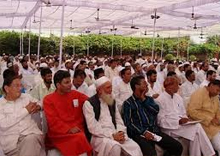 While caste and social inequities are major issues affecting the development of Kerala, the growing menace of unemployment among the educated youth of the state is the biggest challenged to the government.
The rampant trade unionism among the labour class is affecting the industrial development of the state.
But the UDF government is keen to attract investment both from domestic corporates and MNCs to usher in industrial progress which is the only way to create jobs for the youth.
Also, the issue of taking care of Malayali NRIs who had migrated to the Gulf region seeking employment is of utmost priority to Kerala government.
The steady flow of NRI remittances in Kerala helps in the social advancement of Kerala.
Kerala ranks top among Indian states in HDI (human development index) with second highest literacy rate of 93.91% after Tripura and among the top five in other health and social parameters.
Some of the tribals (Cholanaikkan, Ernadan, Alar, Adiyar and Paniyar are the poorest) in the state need massive intervention from the government to improve their living standard.
Deprived of education and social benefits, the tribals need basic amenities and the government is proactive to extend the same.
Many scheduled tribes die of malnutrition, ignorance and superstitious beliefs.
Poverty and illiteracy keep these tribals from climbing the ladder of development.
Kerala government has launched specific welfare projects for the tribals to lift their living standards in the coming years.
Kerala Election News