Shortage of Medical Professionals in India
Shortage of Doctors in India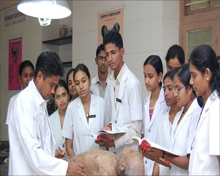 In order to cope up with the surging demand for healthcare facilities in urban and rural areas, India will have to add 36 lakh new beds, 30 lakh doctors and 60 lakh nurses over the next 20 years, according to a study by the consultants Pricewaterhouse Coopers (PwC).
Nearly one lakh hospital beds are being added per annum in the last decade and if this rate is being maintained, then the country would fall short of the target by 16 lakh beds in 2034.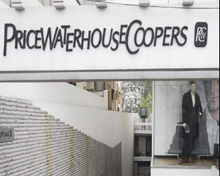 At present, the number of doctors and paramedics are much below the desired level thus proving to be a great handicap for extending healthcare to vast sections of people who are left out of even basic medical services like reproductive care, vaccination, fever diagnosis and simple health check-ups.
There are only 0.65 doctors, 1.3 nurses and 1.3 hospital beds per 1,000 people in the country. The PwC study points to an investment need of $245 billion if the desired levels of 2.5 doctors, 5 nurses and 3.5 beds per 1,000 people have to be achieved by 2034.
How India Can Overcome the Doctor Shortage
Experts in the healthcare field have called for adopting low-cost operational models along with innovative funding to set up the required facilities in remote areas of the country.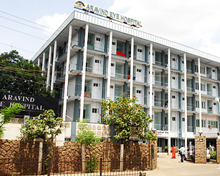 For this to be successful, efforts through the public-private partnerships have to be made which can set up low-cost speciality clinics like Arvind eye hospital in Madurai and heart care specialist Narayana Hrudayalaya in Bengaluru.
The existing hospitals must utilise their assets to their full capacity and nurses have to be trained to perform some tasks usually done by doctors (para skilling) which can further lower the cost of healthcare delivery and further enable the staff to service a large volume of patients.
India must fully take advantage of its leadership in IT sector and top position in vaccine production to reach out to rural populace with efficient diagnostic care and curative treatment. According to the PwC study, the use of digital tools and capabilities in vaccine generation will enable the country to save $90 billion in capital expenditure.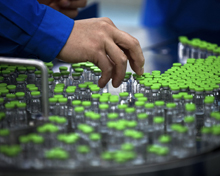 Leveraging digital technologies and strength as a world leader in vaccine manufacturing also can help the country save about $90 billion in capital costs, says the study.
Apart from channelising the capital flows from the private investors, the government has to be proactive in making conditions favourable for talented doctors and paramedical staff to practice medicine in rural areas where nearly 75% of our population live bereft of even minimalist services in healthcare.
Articles on Health