Hospitals in India
The proverb "Health is wealth" explains the importance of Health. A person can enjoy his life fully only when he is healthy otherwise the wealth made by him will be of no use. Hospitals serve us in order to recover from our diseases. India has best facilities to cure deadly disease too. Many from other countries come to India for treatment.
Many hospitals have established hospitals throughout the country to ensure their service to all. All types of latest equipments and talented surgeons are here to serve people. There are several types of hospitals which are meant for specific specialty like Dental, Eye care, ENT, Childcare etc. Apart from these there are many Multispecialty Hospitals which take care of complete Health. CMC, GIPMER are well known hospitals where patients throughout India with critical status are cured.
LIST OF HOSPITALS INDIA
All India Institute od Medical sciences, Delhi
Apollo Hospitals, Delhi
Apollo Hospitals, Chennai
Bombay Hospital and Medical Research Centre, Mumbai
Breach Candy Hospital, Mumbai
Christian Medical College, Vellore
Nimhans, Bangalore
TATA Memorial Hospital, Mumbai
Lilavati Hospital &Research Centre, Mumbai
Sir Ganga Ram Hospital, Delhi
Sankara Nethralaya, Chennai
Escorts heart Institute - Delhi.
Postgraduate Institute of Medical Education & Research, Chandigarh
Indraprastha Apollo Hospitals, Delhi
Sri Ramachandra Medical College & Research Institute, Chennai
Manipal Hospital, Bangalore
Medical Facilities in India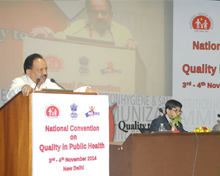 With India opening up its economy and inviting FDIs across various disciples including healthcare, the corporate culture has taken deep roots in private hospitals which functions in a highly competitive environment today.
Not to be left alone in the race, the Union government has over the decades set up top class hospitals with medical institutions attached that are spearheading the growth of quality healthcare in this country.
But still the growth rate of healthcare sector is not keeping pace with the population surge as corporate hospitals are reluctant to set up operations in rural areas due to poor return on investment.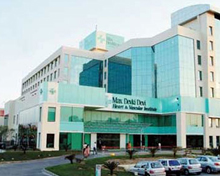 Hence, the question uppermost in the minds of experts and policy makers is how to attract investors and foreign capital to set up range of facilities in rural India for quality delivery of healthcare right from a simple diagnosis and treatment to complicate surgeries and post-operation recoveries.
Equipped with state-of-the-art devices, a team of highly-skilled doctors who had trained abroad and a battery of paramedical staff, this high-tech hospitals offers medical care that can be compared to the best in the world with 24x7 lodging and catering services. We list below some of the elite hospitals in India that have benchmarked themselves to the highest quality care anywhere in the world:
1. ALL INDIA INSTITUTE OF MEDICAL SCIENCES (AIIMS)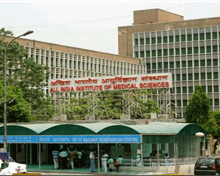 Set up in 1956 by the Central government along with a medical college and research institutes, this hospital for long has been the showcase entity in Delhi to rest of the world on affordable healthcare to common people without any compromise on quality delivery.
In recent years, AIIMS has started branches in different parts of the country like Bhopal, Bhubaneswar, Jodhpur, Patna, Raipur and Rishikesh. This hospital is known for its multi-disciplinary specialties including cardiology, neurology, gastroenterology, gynaecology and ophthalmology.
2. Apollo Hospitals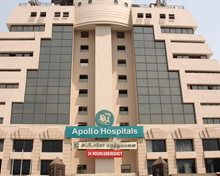 Dr Prathap C. Reddy is the founder chairman of Apollo Hospitals, a Chennai-based hospital chain started in 1983.
Being the first hospital in India to receive a global health accreditation by the US-based Joint Commission International (JCI), the Apollo group has set up facilities in Bangladesh, Ghana, Kuwait, Nigeria, Mauritius, Oman, Qatar and Sri Lanka.
One of the pioneers in introducing the latest equipments and devices in critical disciplines like cardiology and neurosciences, Apollo Hospitals has strong presence in more than 25 major cities including Chennai, Bengaluru, Delhi, Hyderabad, Kolkata and Ahmedabad.
3. National Institute of Mental Health and Neurosciences (NIMHANS)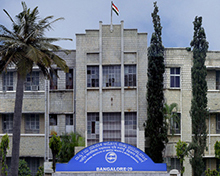 Located in Bengaluru, NIMHANS is an exclusive hospital for treatment of mental illness and psychiatric-related diseases.
The institute is offering higher education and research in the fields of psychiatry, neurosciences and psychology.
After it became a deemed university in 1994, NIMHANS began to attract talent and resources to further expand its unique expertise.
4. Fortis Healthcare Limited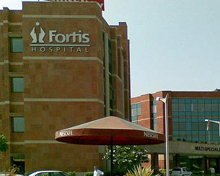 A super specialty hospital set up in 2001 with Gurgaon as its headquarters.
With focus on pan Asia-Pacific presence, this hospital chain has built up a strong reputation in the fields of cardiac care, neurosciences, bone and joint, renal science, gastroenterology and critical care, among others.
5. Christian Medical College and Hospital (CMC, Vellore)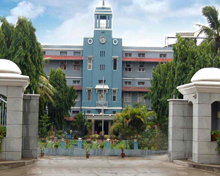 A pioneer in medical education and research in Tamil Nadu, the institute cum hospital was formed in 1900 by Dr Ida S. Scudder. This is one of the popular medical destinations attracting patients from all over the world to Vellore.
CMC is recognised globally for its first reconstructive surgery for leprosy in the world, and the first successful open heart surgery, kidney transplant, bone marrow transplantation, and ABO incompatible kidney transplant in India.
6. Postgraduate Institute of Medical Education and Research (PGIMER)
A team of six people established PGIMER in Chandigarh in 1962. The institute offers education, medical research and training facilities at its premier hospital. PGIMER is known for its highly-trained teaching faculty, ultra modern research labs and medical services on par with the best in the world.
7. Tata Memorial Hospital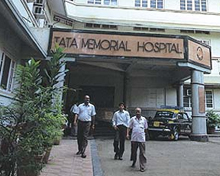 Set up in 1941, this hospital is one of the largest and best in the treatment of cancer in Asia. It boasts of a research centre and attracts thousands of patients each year from around the world. This facility is located in the Parel region of Mumbai.
8. Lilavati Hospital and Research Centre
Lilavati Kirtilal Mehta Medical Trust in Mumbai set up Lilavati Hospital and Research Centre in 1978. Over the decades, this hospital located at Badra, Mumbai has expanded its treatment procedures in nuclear medicine and cardiac imaging. Apart from this, the centre offers a range of diagnostic services with special focus on neurosciences, paediatrics, gynaecology and obstetrics, rehabilitative care, orthopaedics and maternity services.
9. Sankara Nethralaya
One of the pioneers in the eye care and treatment, Sankara Nethralaya is a charitable, not for profit eye hospital set up in 1976. It is the first ISO 9002 certified eye hospital in Asia.
Located in Chennai, this specialty hospital has state-of-the-art facilities in ophthalmic care and a dedicated referral network in rural areas to deliver eye care and treatment at affordable cost.
10. Bombay Hospital (BHIMS)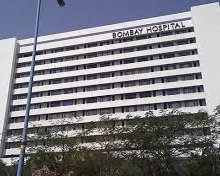 Industrialist R.D. Birla took the initiative to form Bombay Hospital Institute of Medical Sciences (BHIMS) in 1950 and since then it has excelled in the delivery of quality healthcare in the private sector.
The departments like neurosurgery, orthopaedics, cancer, urology have the very latest equipment along with a reputed team of doctors and paramedical staff.