Medical Expenses in India
Healthcare turning costlier in India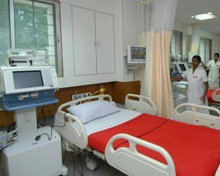 Rising corporate culture and the inability of government to control the drug prices and effectively stem the rising cost of medical expenses are not good signs for the healthcare system in India.
Teeming with diverse people (1.2 billion) spread across varying geographical situation, the country is yet to see an efficient healthcare network run by the government that offers curative treatment to the rural folks.
While primary health centres (PHCs), community centres and district hospitals have been stretched beyond their limits and suffer from a plethora of shortages including doctors, nurses and latest equipment, the government is hard put to mobilise resources to upgrade these facilities at the rural areas of the country.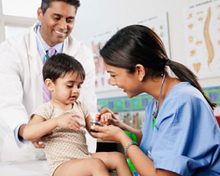 Even corporate hospitals running facilities in major cities are loath to spread their wings to rural hinterland as they don't want to invest in places where they can't price their services up to the bare requirement for running their hospitals on a profitable basis.
National Health Assurance Mission
Prime Minister Narendra Modi's grand vision under the National Health Assurance Mission is expected to extend free drugs and diagnostic treatment to all citizens of the country by March 2019. Besides, this ambitious project will provide insurance cover for serious diseases.
While maintaining a competitive economic growth, India spends just around 1% of its GDP in pubic healthcare as against 3% in China and 8.3% in the US.
Under the National Health Mission, the aim will be on preventive healthcare by ensuring adequate availability of medical professionals in rural areas and at the same time, new infrastructure is being created through the existing programmes by the Centre and state governments.
This universal health plan reaching out to all citizens of the country will cost nearly Rs 1.6 trillion in the next four years, according to senior health ministry officials.
However, experts warn that it could take decades before India's 1.2 billion are fully covered and the total cost of healthcare coverage would have to face upward revision by many times.
Of late, thousands of small private clinics and hospitals have come up in major towns cashing in on high demand for a range of medical services because of poor public health institutions. According to a PwC-Nat Health report, these small private players have opened nearly 80% of new hospital beds from 2002-2012.
Articles on Health