Healthy Living is The Absolute Measure of Happiness
Whether it is a young one or a grown up almost everyone needs to focus on healthy living. Though the definition of healthy living differs from person to person yet it is inevitable "healthy living is wealthy living". Some tips that guide you to healthy living are mentioned as under:
1. Healthy and nutritious diet: Healthy living demands regular consumption of green vegetables and preference of pulses over junk food is the ultimate guide to healthy living. In order to gain health we need to stick to a diet that is balanced and serves us with all the necessary nutrients (proteins, iron, minerals, vitamins, oil content etc).Pulses, salad, fruits etc are to be consumed in detail and junk food is to be put in jail. Growing without regular consumption of milk is practically impossible but it should be consumed only to a certain age as and after that supplements like green tea and soya milk should replace it because of their better nutrient content.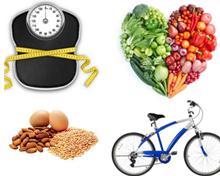 2. Exercise-the process of body toning: Regular exercise is very important for the best performance of human body. Like for a machine lubrication is necessary to observe proper operation of all the parts in the similar manner a regular exercise keeps the human body fit and fine. In fact it not only tones the body but also enhances the capacity of human body to work for a longer duration.
So we must go for a morning walk, adapt exercises that tone each and every muscle of the body. For increased stamina jogging and running is very helpful. Walking in parks not only keeps your body fit but is also essential for the peace of mind. Gym to some extent is also an important part of body exercising.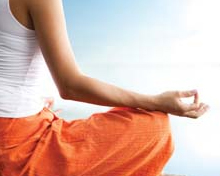 To recover from most of the health related problems it is very important to adapt yoga and practice it every day. The exercises associated with yoga are so fruitful that they very well settle the respiratory and circulatory system of human body in a very short span of time.
3. Peace of mind: Mind is an integral part of healthy living. Though food and exercises contribute to a large extent in maintaining a healthy living, yet it is the mind which controls all the essential operations of the body. Meditation and power yoga increase the efficiency of our human mind manifolds.
Though there are no magic formulae for health but above mentioned steps when adapted properly can bless you with healthy living. A nearly perfect routine will ensure not just a healthy life but a healthy and a long life.
Articles on Health