Business in Madhya Pradesh
Can I start business in Madhya Pradesh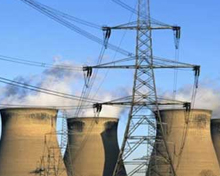 Rules, laws and processes in MP are being simplified to boost industry and business.
Unnecessary permissions with bureaucratic hassles are abolished.
Special attention with policy initiatives is being paid to increasing investment in industries along with agriculture.
Time and again CM Shivraj Chouhan has stressed that industrial growth is necessary for state's prosperity.
An effective single-door clearance desk has been implemented for industries in the state.
A number of approval processes have been simplified and labour laws improved.
Self-declaration facility has also been introduced in the state.
Despite these proactive efforts, the government is very much aware that a lot of work is yet to be done to improve the industrial climate in MP.
The state government has identified 98 points for improving the ease of doing business in MP.
Simplifying framework
Madhya Pradesh Investment Facilitation Act in 2008 was passed in the legislature for simplifying the regulatory framework.
MPTRIFAC was set up as the single-window clearance secretariat with an objective of strengthening the institutional mechanism for investment facilitation and promotion.
The key role of MPTRIFAC is handholding the investors for making their approval process easier.
A 'combined application form' serves as the single point of submission for requisite clearances from five departments.
It is a web-enabled system for investment facilitation.
MPTRIFAC is also providing investors with 'after-care' services for the existing industries in the state.
The state has been ranked sixth among all Indian states in the 'Economic Freedom of the States of India (EFSI) Study 2013' conducted by Centre for Global Liberty and Prosperity (CATO) with the Friedrich Neumann Foundation.
Advantages in Madhya Pradesh
Located in the central region of India and close to the national capital, MP offers a huge advantage to companies in terms of logistics and servicing the needs of domestic markets.
Some of the highlights of the state's infrastructure which makes doing business a simple and value-added proposition are as follows:
The state has five airports with direct flights to and from key cities. It has 20 national highways of 5,184 km and state highways of 10,249 km.
The state is developing 19 industrial growth centres. It has notified 231 industrial areas spread across 15,000 hectares.
There are seven food parks, three dry parks, one IT Park, four notified Special Economic Zones (SEZ) and an apparel park. A land bank of 20,000 hectares is marked for big investors.
The National Mineral Development Corporation (NMDC) is the only organised diamond producer in India from its Majhgawan mine at Panna, Madhya Pradesh.
MP is the fourth-largest cement producing state in India, accounting for 14% of the country's total cement production.
It is ranked third in mineral production after Jharkhand and Chhattisgarh.
It is a major producer of manganese, dolomite, rock-phosphorous, glass sand, coal, limestone, copper and pyrophyllite.
MP produces 25% of India's pulses and 40% of India's gram output.
It is the largest producer of oilseeds in the country, and is the leading producer of garlic and coriander and a variety of tropical fruits and vegetables.
MP has achieved the highest ever agricultural growth rate of 24.9% (advance estimates) in 2013-14 including the animal husbandry sector. This is claimed to be the largest growth of agriculture in the world.
About 12% of India's forests are in Madhya Pradesh.
The state provides 56,857 million cubic metres (MCM) of water from 10 key rivers for irrigation of about 7 million hectare of land.
About 900 MCM water of the Narmada River is exclusively allocated for industrial use.
It has an installed power capacity of 13,562 MW. It also has the single largest installed solar photovoltaic unit in India at Neemuchwith a power capacity of 130 MW. The total installed renewable energy capacity is about 644 MW.
Madhya Pradesh has over 8,990 hectare of developed industrial infrastructure.
It is also among the six states that are part of the upcoming Delhi-Mumbai Industrial Corridor project.
Pithampur is an emerging auto hub with over 120 medium and large scale units and 450 small-scale industries.
The Pithampur Auto Cluster is inside the Pithampur Growth Centre which is spread across a total area of nearly 2,000 hectares.
There are a large number of cotton textile mills located in Indore, Ujjain and Burhapur. The Pitampura-Dhar-Mhow region falls under the DMIC development area.
Incentives to businesses
The following incentives are provided in the MP Industrial Promotion Policy to investors:
Value added tax (VAT) refund for until 10 years for 100% of capital investment.
Entry tax exemption for up to nine years.
15% subsidy on fixed capital investment for micro and small scale industry.
Land subsidy for mega projects - 75% (on premium).
Interest subsidy of 5% for a period of seven years with a limit of Rs 2 million for micro and small scale industry.
Financial assistance of 15% for infrastructure development on establishment of industrial parks with a limit Rs 50 million.
Customised package of fiscal incentives for projects with an investment of more than Rs 250 million.
Incentives for tiny sector
The following incentives were announced for the small investors:
The 'export tax' levied by civic bodies on products of micro, small and medium enterprises (MSMEs) having annual turnover up to Rs 3 million was abolished.
The state government will allot land to MSMEs from its 20,000-hectare land bank which would be developed for industrial clusters with 24x7 power supply in both rural and urban areas. The government will spend Rs 9 billion for this purpose.
A dedicated website for business networking is being developed up by the Madhya Pradesh Global Foundation (MPGF) which would facilitate investments from non-residents.