Sikkim Elections 2019
The Lok Sabha elections in Sikkim will be held in a single phase on April 11. Along with the parliamentary election, assembly elections to elect 32 members will also be held simultaneously. Counting of votes will be on May 23.
Sikkim Democratic Front is the most powerful party in the state. The party ruled the Sikkim state since 1994 with Pawan Kumar Chamling as the chief minister. The party continues to win 1999, 2004, 2009, 2014 Assembly elections. Besides, it retained the lone Lok Sabha seat. Sikkim Democratic Front is said to alone in the Assembly and Lok Sabha elections. SDF is a part of the BJP-led NDA and the North-East Democratic Alliance.
Sikkim Lok Sabha Election Result
Sikkim Assembly Election Result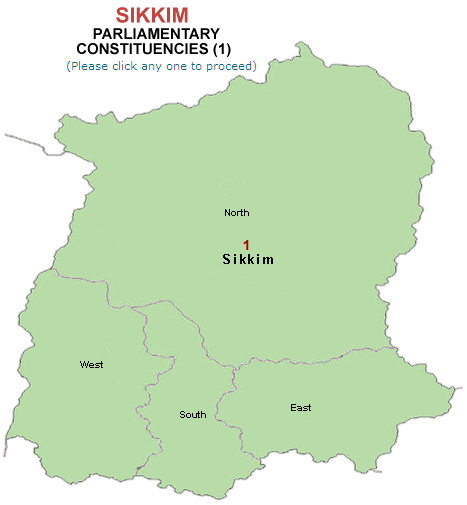 List of Lok Sabha Seats