Nagaland Elections 2019
Elections to the lone Lok Sabha seat in Nagaland will be held on April 11. Counting of votes will be taken up along with the rest of the country on May 25.
Over 12 lakh voters including 5.96 Lakh women will exercise their franchise at 2,227 polling stations in Nagaland. Along with Lok Sabha election, by-election to Aonglenden will also be held. The main political parties in Nagaland re Nagaland Peoples Front (NPF) and Indian National Congress (INC). Both parties have won several seats in Lok Sabha and Assembly elections. NPF had won the seat in 2014, 2009, 2004. Congress has won the seat in 1999, 1998, 1996, 1989 and 1984. In 2019 Assembly election, Naga People Front joined hands with BJP led NDA and won 34 seats to form the government. In 2013 Assembly Election, NPF with its alliance partners formed the government with 28 seats.
Nagaland Lok Sabha Election Result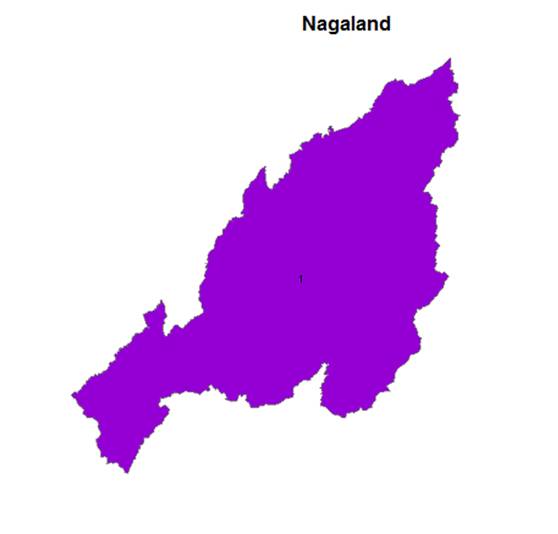 List of Lok Sabha Constituencies
| | |
| --- | --- |
| S.No | Constituency Name |
| 1 | Nagaland |
Andhrapradesh Elections
|
Arunachalpradesh Elections
|
Assam Elections
|
Bihar Elections
|
Chattisgarh Elections
|
Delhi Elections
|
Goa Election News
|
Gujarat Election Results
|
Haryana Elections
|
Himachal Pradesh Elections
|
Jammu And Kashmir Elections
|
Jharkhand Elections
|
Karnataka Elections
|
Kerala Elections
|
Madhya Pradesh Elections
|
Maharashtra Elections
|
Manipur Elections
|
Meghalaya Elections
|
Mizoram Elections
|
Nagaland Elections
|
Orissa Elections
|
Pondicherry Elections
|
Punjab Elections
|
Rajasthan Elections
|
Sikkim Elections
|
Tamil Nadu Elections
|
Telangana Elections
|
Tripura Elections
|
Uttarakhand Elections
|
U.P. Elections
|
West Bengal Elections
|
Telangana Elections
|
Andaman and Nicobar Islands Elections
|
Chandigarh Elections
|
Daman and Diu Elections
|
Dadra and Nagar Haveli Elections
|
Lakshadweep Elections
|
Election News