Mizoram Election 2019
Lok Sabha Election for the lone seat in Mizoram will be conducted in a single phase - April 11. The counting of votes will be held on May 23.
Congress party was most successful party in the history of Mizoram. The party had won Lok Sabha seats in 1989- 96, 2009 and 2014 Lok Sabha Elections. It retained power till 2017. In 2013 Assembly Elections, Congress emerged successful, by winning 34 seats of the 40 seats. In 2018 Assembly Elections, Mizo National Front won 26 seats in the election. Over 7 lakh voters are eligible to vote for the election. Of the 7,84,405 eligible voters, 51 per cent are women. It is claimed that the Congress will field candidate in the lone Lok Sabha seat in the State and the ZPM will contest the Aizawl West-I assembly seat.
Mizoram Lok Sabha Election Result
Mizoram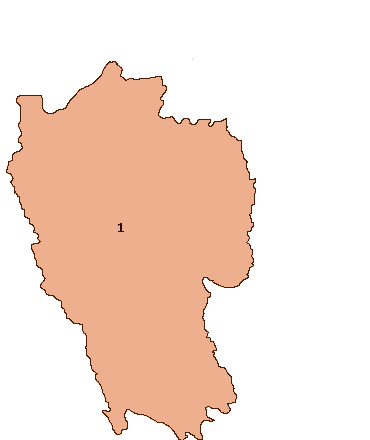 List of Lok Sabha Seats
| No. of Constituencies | Name of Constituencies |
| --- | --- |
| 1 | Mizoram |
Andhrapradesh Elections
|
Arunachalpradesh Elections
|
Assam Elections
|
Bihar Elections
|
Chattisgarh Elections
|
Delhi Elections
|
Goa Election News
|
Gujarat Election Results
|
Haryana Elections
|
Himachal Pradesh Elections
|
Jammu And Kashmir Elections
|
Jharkhand Elections
|
Karnataka Elections
|
Kerala Elections
|
Madhya Pradesh Elections
|
Maharashtra Elections
|
Manipur Elections
|
Meghalaya Elections
|
Mizoram Elections
|
Nagaland Elections
|
Orissa Elections
|
Pondicherry Elections
|
Punjab Elections
|
Rajasthan Elections
|
Sikkim Elections
|
Tamil Nadu Elections
|
Telangana Elections
|
Tripura Elections
|
Uttarakhand Elections
|
U.P. Elections
|
West Bengal Elections
|
Telangana Elections
|
Andaman and Nicobar Islands Elections
|
Chandigarh Elections
|
Daman and Diu Elections
|
Dadra and Nagar Haveli Elections
|
Lakshadweep Elections
|
Election News