Education System in Bihar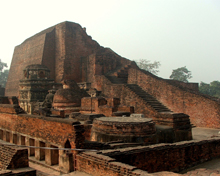 Home to one of the earliest universities in the world - Nalanda (500 A.D.) and Vikramshila (800-900 A.D.) - Bihar, however, lagged behind in higher education after Independence with state government over the decades unable to mobilise either funds or committed persons to build institutions of higher learning in this state.
An attempt was made to streamline the education system in the 1960s through reforms and bold measures by the then minister Satender Narain Sinha. But they were short-lived as successive government could not implement them fully.
Due to poor educational facilities there is a widening gap between the demand for schools, colleges, hostels and their market supply. As a result, most Bihari students migrate to other states to do higher studies and in search of career prospects in other parts of the country having well-development infrastructure and economy.
According to a survey, 38% of teachers in Bihar schools could not be found during a surprise visit by an official team, pointing to the worst teacher absent rate in India and the world.
Primary Schools in Bihar
In the 1970s-80s, the private schools were taken over by the government which affected the quality of primary education in Bihar.
Moreover, the government was not in a position to manage these schools as the officials were concerned with other administrative works. To fill the vacuum after the takeover of private schools by the government, schools run by Christian missionaries began to grow and earned the goodwill of the public.
The Kendriya Vidyalayas and Jawahar Navodaya schools (for rural students) run by the Central government are popular in the state. Most schools are affiliated to Bihar School Exam Board, while the KVs and elite schools run by Christian missionaries are affiliated to either to the ICSE or CBSE boards.
A series of reform measures was implemented in primary schools including the compulsory digitisation of records at state-run schools.
Higher education in Bihar
Bihar capital Patna has emerged as centre for higher education offering courses in technology, medicine, management, law and fashion. Many institutes were inaugurated in Patna to open up opportunities for those wishing to pursue higher education in Bihar itself.
Colleges such as Indian Institute of Technology, Birla Institute of Technology and National Institute of Technology are top engineering colleges in Patna.
The newly opened National Institute of Fashion Technology and in the medicine, Indira Gandhi Institute of Medical Sciences, Patna Medical College and Hospital and Nalanda Medical College and Hospital have many takers willing to settle for higher education in Patna rather than migrating to other states.
Anugrah Narayan College and B N College are among the top colleges in commerce and humanities apart from offering a range of PG courses.
Nalanda University New chancellor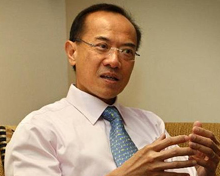 Following the grand vision of former President Abdul Kalam to revive the ancient seat of higher learning at Nalanda, an Act was passed in Parliament in 2010 for setting up Nalanda University at Rajgir, the capital of Nalanda district.
In September 2014, Nalanda University admitted a select 15 students out of a total number of 1,000 applicants for its academic courses.
After Nobel Laureate Amartya Sen did not take up the second term as chancellor, the Centre appointed Singapore former minister George Yeo to this academic post. The new varsity will focus on doing high-end research in historical sciences, environment and ecology.
Nalanda was the ancient hub of higher education (413-1193 A.D.) that attracted scholars from across the world. But it was destroyed completely by the Muslim invaders of the 12th Century.
Bihar Assembly Election
|
Bihar Assembly Election Schedule
|
Bihar Assembly Election News
|
Bihar Election Results
Bihar History
|
Bihar Geography
|
Bihar Culture
|
Bihari Wedding Culture
|
Current Scenario of Bihar
|
Bihar Economy
|
Temples in Bihar
|
Bihar Tourism
|
Bihar Education
|
Bihar Business
|
Bihar Employment
|
Bihar Industrial Scenario
|
Bihar Infrastructure
|
Bihar Lifestyle
|
Bihar Traffic
|
NGO in Bihar
|
Tourist Places in Patna
|
Assembly Results in Bihar
|
Bihar Flood Pictures
|
Bihar Map
Bodh Gaya