Industrial scenario in Bihar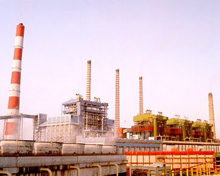 Owing to very limited manufacturing base and lack of entrepreneurship culture, Bihar remains a backward state in terms of industrial progress. Moreover, after the creation of Jharkhand, a mineral rich territory, in 2000, the state further slipped into a moribund condition as it could boast of very little small and medium enterprises.
In terms of industrial units, Bihar has just 1% of total factories installed in India and less than 1% (very negligible) of manufactured goods are being produced here. While the secondary sector (industry) contributes 5% to Bihar's GSDP, the share of industrial sector to national GDP is 20%.
Not surprisingly, the industrial sector is mainly consisting of household and cottage industries. But agro-based processing forms the bulk of industrial output in Bihar.
Food processing sector
Due to its fertile Gangetic plains, Bihar has a strong base, yet to be fully tapped, for setting up a range of food processing units. The state is the eighth largest producer of food grains in the country, ranks second in vegetable production (6.72 million tonnes per annum) and sixth in harvesting fruits (3.03 million tonnes).
With a huge agricultural base along with a most suitable climate, fertile soil and abundant water, the state offers a range of opportunities for entrepreneurs in the agro business sector.
The business mood has turned buoyant in the last two years (2013-15) with the Nitish Kumar government taking a series of measures and unveiling projects to usher in all-round industrial growth with special emphasis on its traditional strength – the agro-processing sector.
In 2008, two major schemes were approved in the food processing sector – Scheme for Integrated Development of Food Processing Sector and the Scheme for Food Parks – and a number of industrial clusters and projects were cleared with an overall investment of Rs 1,500 crore under different stages of implementation.
Among the agro-based units, sugar refining, tobacco processing, silk production, and jute milling are doing brisk volumes at present.
Brewery hub
Three major firms – United Breweries Group, Danish Carlsberg Group and UK-based Cobra Beer — have set up plants in Patna and Muzaffarpur in 2012 to take advantage of rich availability of fruit pulps like litchi and guava and cheap labour in the production of wine and other spirits.
Dalmianagar – the lost opportunity
In the 1950s the sugar and vegetable oil industries were doing good business in Bihar as more than 25% of sugar output came from Bihar.
Dalmianagar was a large agro-industrial town and there were attempts to further industrialise this hub into a major production base in the 1970s and 80s. An oil refinery in Barauni, a two-wheeler plant at Fatuha and a power plant at Muzaffarpur were all closed down because of certain policies of the Centre like the Freight Settlement Policy which proved a death knell to the nascent industrial scene in Bihar then.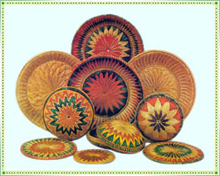 However, some industrial units like paper, cement and chemicals are being run at a satisfactory level in Dalmianagar, Baruni (petrochemicals) and Patna (light manufacturing).
Cottage industries
Traditional cottage industries are most popular in Bihar like sericulture (making of raw silk), handloom crafts, lac (making of resin), glasswork, brassware and pottery.
With effective marking and display in trade exhibitions, Madhubani paintings have been a net foreign exchange earner for the government and also offering livelihood to thousands of rural Biharis.
Bihar Assembly Election
|
Bihar Assembly Election Schedule
|
Bihar Assembly Election News
|
Bihar Election Results
Bihar History
|
Bihar Geography
|
Bihar Culture
|
Bihari Wedding Culture
|
Current Scenario of Bihar
|
Bihar Economy
|
Temples in Bihar
|
Bihar Tourism
|
Bihar Education
|
Bihar Business
|
Bihar Employment
|
Bihar Industrial Scenario
|
Bihar Infrastructure
|
Bihar Lifestyle
|
Bihar Traffic
|
NGO in Bihar
|
Tourist Places in Patna
|
Assembly Results in Bihar
|
Bihar Flood Pictures
|
Bihar Map
Bodh Gaya