Employment in Bihar
Employment Level in Bihar
Most of the youths migrate to other states for higher studies and employment as the state lags far behind in attracting investment for setting up a large industrial base.
However, traditional segments of employment like food processing, milk and dairy units, animal husbandry, horticulture and cottage industries like handicrafts have been the focus areas of JD (U) government-led by Nitish Kumar to create job opportunities for the youth.
Wooing capital and bizmen
The State Investment Promotion Board (SIPB) has given nod to 1,891 proposals till September 2014 (from 2011) for setting up industrial units with an investment of Rs 2.88 lakh crore which is expected to provide jobs to 2.17 lakh persons.
Out of these approved projects, a major portion (60%) is in the agro-business sector and power sector constituted around 6% of the proposals. Also, the applications for new technical institutes, medical colleges and hospitals were 4% of the total clearance of the SIPB.
Under the PM Employment Guarantee Programme (PMEGP), 3,645 units were sanctioned a sum of Rs 82.80 crore as margin amount in 2013-14. But only 3,093 units received a disbursed sum of Rs 76.76 crore with projected jobs for 19,900 people.
Career guidance and job fairs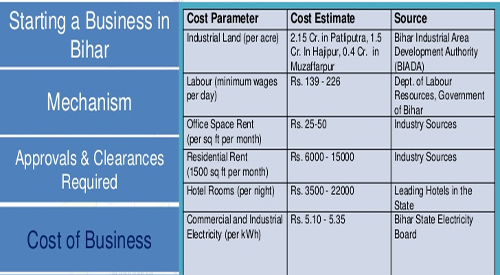 The government held job fairs across districts under its vocational guidance programme that offered 50,164 jobs in 2013-14 and 31,726 jobs in 2014-15 (till September 2014). An employment bureau has been set up for exploring job opportunities in foreign countries for youths who are interested in such proposals. Besides, employment exchanges were computerised to extend online facilities.
The total investment of newly registered firms recorded a growth of 20.3% and the employment rose from 5.37 lakh (until 2006-07) to 6.52 lakh by the end of 2013-14.
Nearly 99% of the total number of units under MSME sector comes under the tiny and micro segment and despite this, the investment per unit increased from 1.87 lakh in 2007-08 to 10.07 lakh in 2013-14.
By September 2014, the number of sanctioned units in the food processing sector increased to 328 with a total outlay of Rs 3871 crore. Of these, 180 units started the commercial production. The grant released amounted to Rs 294 crore and the estimated employment generation also rose to 21,240.
Organised sector
According to the sixth economic census of Bihar (2013), around 30 lakh workers were employed in a little over 17 lakh firms. This indicate that the number of workers increased by nearly 32% over the previous census, as against an increase of 40% in the number of companies.
Mega Jute Park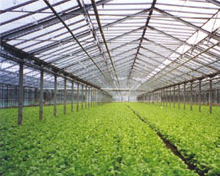 A jute park at an investment of Rs. 42.36 crore is being set up at Maranga in Purnea district on a PPP model. While the Centre is giving a subsidy of Rs 7.50 crore, the state will chip in with Rs 2 crore as part of its equity.
Further, the state will provide 44.20 acres of land valued at Rs 1.67 crore to Punarasar Jute Park Ltd. Having all the basic infrastructure, the park will offer employment to 4,500 persons and indirect jobs to 9,000 persons.
The khadi and village industries (KVI) sector employed 140.38 lakh persons in 2013-14 as against 124.76 till the end of the previous year.
Under the PMEGP, the district industries centres (DICs) distributed a sum of Rs 63.07 crore in 2013-14, as against a target of Rs 102.89 crore, to 2576 entrepreneurs generating direct and indirect jobs to 16,684 persons.
However, during 2013-14 for the MSME sector, out of a target of 8,000 firms, only 3,133 units could be set up with a total outlay of Rs 316 crore.
IT sector yet to pick up
It is a known fact that IT sector is yet to pick up steady growth in Bihar, which lags far behind rest of the country. The software units added over 1.66 lakh new jobs in 2013-14.
And in 2014-15, the total plan outlay for the IT sector is Rs 199 crore which has been revised to Rs 361 crore.
Bihar Assembly Election
|
Bihar Assembly Election Schedule
|
Bihar Assembly Election News
|
Bihar Election Results
Bihar History
|
Bihar Geography
|
Bihar Culture
|
Bihari Wedding Culture
|
Current Scenario of Bihar
|
Bihar Economy
|
Temples in Bihar
|
Bihar Tourism
|
Bihar Education
|
Bihar Business
|
Bihar Employment
|
Bihar Industrial Scenario
|
Bihar Infrastructure
|
Bihar Lifestyle
|
Bihar Traffic
|
NGO in Bihar
|
Tourist Places in Patna
|
Assembly Results in Bihar
|
Bihar Flood Pictures
|
Bihar Map
Bodh Gaya