Infrastructure of Bihar
Road network consisting of national highways and district roads plays a critical role in the economic progress of Bihar.
The total road length was 2.26 lakh km as on September 2014, an increase of 45,750 km over the previous year. The length of national highways (NH) grew by 120 km, whereas the SH declined by 94 km, as this much of road has been upgraded into NH in this period.
The length of major District roads (MDR) increased by 8% as on September 2014 as compared to the previous year, while the rural roads increased by around 28%.
National Highways in Bihar
In fact, NH roads are the very lifeline of Bihari people as they offer inter-connectivity between states offering a seamless exchange of goods and people thus promoting economic growth.
Up to September 2014, the total length of NH in the state was 4,321 km, while the length of SH was 4,389.20 km. Around 64% of SH were double-lane roads, 20% single-lane roads, and 15% intermediate-lane roads. However, the multiple-lane roads with more than 7- meter width constituted only 1% of the SH.
Teledensity of Bihar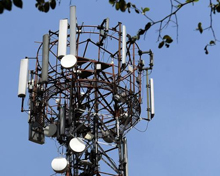 Mobile connectivity is gaining speed each year as mobile phones have become handy tools to stay connected with relatives and improve the business prospects.
In 2013-14, the total number of telephone connections rose by 10% to 6 crore over the previous year with the private operators increasing their market share to 96% in the state. Out of the total BSNL connections, mobile constituted 87%, landline 8% and WLL 5%. For the private operators, nearly 100% of their connections were for mobile phones.
Irrigation schemes of Bihar
Depending mostly on agriculture for its growth, Bihar is well covered by major and minor irrigation schemes which have potential to cover 117.54 lakh hectares utilising both surface and groundwater.
While major and medium irrigation schemes have a potential of 53.53 lakh hectares, the minor irrigation has a potential of 64.01 lakh hectares. The entire cultivated area of the state can be covered fully if the irrigation potential is fully utilised.
Electricity in Bihar
Power supply is crucial for the progress of Bihar. However, the per capita power consumption in the state is only 144 kwh, much lower than the all-India average of 927 kwh.
In 2013-14 and 2014-15, the power deficit was brought down, but it is still as high as 22% and 19% cent respectively. The power availability during the peak period was 2,335 MW in 2013-14, which increased to 2,829 MW in September 2014. In 2013-14, own generation as percentage of peak demand was only 3.1%.
Slum development of Bihar
Across the state, there are 11 urban corporations, 42 municipal boards and 88 urban panchayats under the control of the Department of Urban Development and Housing which aims to develop them to national standards.
A sum of Rs 401.74 crore was set aside for the development of basic infrastructure in 1,402 urban slums that were identified after a survey conducted in 28 major towns.
Public health delivery in Bihar
Following a number of steps being taken to improve the facilities at public health institutions, the footfall at government hospitals has increased rapidly.
The number of patients visiting government hospitals per month was 3,077 in 2007 which has become 11,464 in 2013, this four-fold increase is the result of proper monitoring, better services and infrastructure.
In 2013-14 out the total capital outlay of Rs 14,001 crore, as much as Rs 10,811 crore was spend on economic projects – almost 40% of that amount (Rs 4090 crore) went to create road infrastructure and bridges.
Two locomotive plants in Bihar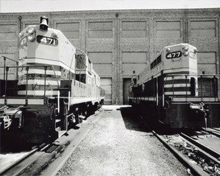 Ending much speculation and delay, Bihar has got two big-ticket FDI projects in Railways which will boost the rail infrastructure in the state, besides providing jobs to thousands of people.
Four MNCs - Alstom, Siemens, GE and Bombardier - were shortlisted for the electric locomotive plant at Madhepura and two foreign companies, GE and EMD, will compete to get the contract order for setting up the diesel locomotive unit at Marhora.
The overall cost of the two factories is about Rs 1,200 crore each and the financial bidding will be opened on August 31 after two pre-bid meetings. With the government allowing 100% FDI in the railway sector, setting up of the two locomotive plants in joint venture model is crucial for Railways to boost its sagging infrastructure.
Bihar Assembly Election
|
Bihar Assembly Election Schedule
|
Bihar Assembly Election News
|
Bihar Election Results
Bihar History
|
Bihar Geography
|
Bihar Culture
|
Bihari Wedding Culture
|
Current Scenario of Bihar
|
Bihar Economy
|
Temples in Bihar
|
Bihar Tourism
|
Bihar Education
|
Bihar Business
|
Bihar Employment
|
Bihar Industrial Scenario
|
Bihar Infrastructure
|
Bihar Lifestyle
|
Bihar Traffic
|
NGO in Bihar
|
Tourist Places in Patna
|
Assembly Results in Bihar
|
Bihar Flood Pictures
|
Bihar Map
Bodh Gaya