Business in Bihar
Can I start business in Bihar?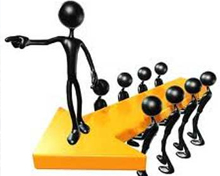 One of the largest producers of fruits and vegetables, Bihar is most suitable for investment in food processing units. Given the cheap availability of labour and fertile soil with abundant water, the private sector is being attracted with incentives and subsidies to tap the vast potential in agro-based industries.
Over the years, the government has introduced laws to simplify procedures required to do business in Bihar: Single Window Clearance Act, Bihar Infrastructure Development Enabling Act, New Industrial Policy, Price Preference Policy, New Policy Initiatives for Entertainment, Tea Processing and Sugar Sectors, Policy for Establishing Higher Technical Institutions in Private Sector and Simplification of VAT regime.
Some of the incentives and subsidies granted to upcoming industrial units are:
VAT (value added tax) will be reimbursed at 80% of the deposited amount for a period of 10 years with a ceiling of 300% of the capital investment. Provisions for incentive even in zero VAT cases.
Reimbursement of 50% of the amount spent on plant and machinery for captive power generation.
25% of the VAT reimbursement for the existing units.
Exemption from power tariff for new units. Exemption from stamp duty and registration fee on land transfer.
Incentive granted on land (or shed) in industrial areas and parks.
The creation of corpus funds for sick and closed units.
Exemption from annual minimum guarantee and monthly minimum guarantee.
Central Sales Tax (CST) reduced to only 1% for small and medium industries.
Industrial Incentive Policy
This policy aims at speedier development of social infrastructure and setting up an eco-system that is conducive to the sustainable growth of industrial units across the state. Under this scheme, labour laws will be made for industry-friendly, sick units will be revived with special emphasis on promoting cottage, village units which employ a large number of workforce in Bihar. Also, land will be given to industrial projects at a nominal cost without any major expenses in registration and stamp duty.
The state has drawn up plans to simplify the inspection of factories, train manpower for skilling human resources, and pass laws to monitor aspects of financing, licensing, construction and ways to minimise the delays in setting up new industrial units.
In June 2009, the World Bank ranked Patna as the best city in India, out of 17, to start a business.
Migrant Bihari labour
The challenge is to arrest the migration of thousands of Bihari youth to other states for employment and livelihood. If the government can formulate a foolproof policy that will engage the youth in productive work in the state itself, then it will not only boost local economy, but also enable Biharis to live in dignity instead of being targeted in far off places like Maharashtra and Punjab where they are engaged in a number of unskilled and semiskilled works.
Bihar Assembly Election
|
Bihar Assembly Election Schedule
|
Bihar Assembly Election News
|
Bihar Election Results
Bihar History
|
Bihar Geography
|
Bihar Culture
|
Bihari Wedding Culture
|
Current Scenario of Bihar
|
Bihar Economy
|
Temples in Bihar
|
Bihar Tourism
|
Bihar Education
|
Bihar Business
|
Bihar Employment
|
Bihar Industrial Scenario
|
Bihar Infrastructure
|
Bihar Lifestyle
|
Bihar Traffic
|
NGO in Bihar
|
Tourist Places in Patna
|
Assembly Results in Bihar
|
Bihar Flood Pictures
|
Bihar Map
Bodh Gaya