Industrial Scenario of Andhra
With a number of growth-enabling projects yielding results, as per the advanced estimates the GSDP for 2014-15 has grown by 7.21%. All the three sectors of the economy – agriculture, industry and services – have contributed to the overall growth of the economy.
It is noted that there is a shift in the contributions of agriculture, industries and service sectors to the GSDP from combined state to that of the re-organised state of Andhra with effect from June 2014.
While the share of agriculture has increased from 22.96% to 27.59% to the GSDP, the industries share has reduced from 24.33% to 20.62% for 2014-15 (advanced estimates). The share of services has also marginally changed from 52.72% to 51.79%.
At constant prices, agriculture, industry and services sectors have registered growth of 5.90%, 5.25% and 8.48% respectively during 2014-15.
Skill development and entrepreneurship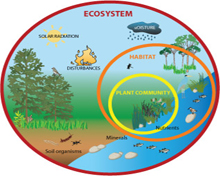 Honing the skills of youth is an important aspect of creating an eco-system that aids the industrial progress of the state.
A new department of Skill Development, Entrepreneurship and Innovation and a new corporation Andhra Pradesh State Skill Development Corporation have been set up to with the aim to nurture a wide pool of talent base for various sectors of the economy.
Moreover, 17 skill development centres have been launched to offer a number of training courses in modern technologies, software, electronics and communication.
The government have sanctioned the establishment of 6 clusters of excellence to enhance the skill set of engineers and technical graduates. In 2015-16 Budget, a provision of Rs 360 crore has been made for skill development and fostering entrepreneurship in the state.
Five-year industrial policy
A liberal dose of incentives, offering land and ease of doing business are some of the highlights of the 5-year industry policy (2015-20) unveiled by the TDP government led by Chief Minister Chandrababu Naidu.
Besides sectoral policies for textiles, biotechnology and automobiles were also released for specific focus and orientation of the industrial activity in the state.
It was decided to create one million acres of land bank for allotment to industries. However, instead of outright sale to investors and promoters, the land would be given on a 99-year lease to them.
New projects with an investment of Rs 500 crore or the ones which create direct employment to 2,000 people would be accorded mega industry status and will be considered for special package of incentives, the government has clarified.
The core thrust of industrial policy also includes a mega plan for 14 new ports, three international airports, separate economic zone for Japanese investors, exclusive automobile cum manufacturing zones, new railway lines and highways.
High-tech capital Amaravati
New capital Amaravati between Guntur and Vijayawada city on the banks of river Krishna will be constructed in a phased manner for which the Singapore government is drafting a master plan.
Budget 2015-16 has set aside Rs 3,168 crore for construction activity in Amaravati.
The total land required (33,252 acres) is being secured with the consent from land owners at the capital city. Out of this land, 50% would be used for building state-of-the-art infrastructure and 25% would be returned to land owners in the form of developed plots.
And the balance 7,000 acres with the government would be used for constructing the major complexes of the capital and to bring in investments to provide jobs for the city residents.