Andhrapradesh Economy
Banking on education to uplift the economic and social status of its people, Andhra government has reiterated its commitment to extend post-matric scholarship and free reimbursement to the deserving students.
The allocation for school education has been raised to 13.24% of the total budget (2015-16) from 11.26% in 2014-15. A model cluster schools are being planned and all the welfare hostels will be turned into residential schools in a phased manner.
The government offers free boarding, shelter and education of 1.45 lakh students in 1,450 hostels across the districts.
Social Welfare Residential Schools Society
The society runs 177 residential schools and offers quality education to 1.24 lakh children. It has earned a reputation for delivering quality education and producing good results in exams that are much higher than the state average.
In view of the good results shown by residential schools run by the government for the benefit of SCs, STs, BCs and minorities, all the 21 hostels owned by the welfare department will be turned into residential schools in a phased manner.
Ambedkar Overseas Vidya Nidhi helps poor SC students to pursue higher studies in foreign universities. A new scheme named NTR Vidyonnathi will sponsor the meritorious SC students who aspire to become civil servants into reputed coaching institutes.
Tribal education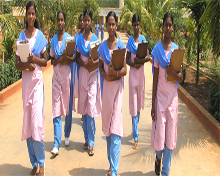 Nearly 79% of the budget meant for scheduled tribes (STs) is being used for maintenance of hostels, residential and ashram schools benefiting 1.50 lakh ST students, pre-matric, post-matric scholarships, Ambedkar Overseas Vidya Nidhi and NTR Vidyonnathi.
As part of Social Empowerment Mission, the skills of ST youth are being honed to make them employable in industry verticals.
Besides, a financial assistance of Rs 1 lakh or 60% of the unit cost whichever is less is being offered for the economic support schemes to create livelihood activities through self-employment.
Backward classes welfare
There are 177 boys and 172 girls hostels with strength of 16,863 boys and 14,478 girls. It has been decided to establish one hostel each for girls and boys in every Assembly constituency to promote higher education.
All eligible BC students are being sanctioned scholarship and fee reimbursement for college education. With a view to enable the unemployed educated youth to compete with others in competitive exams, free coaching is provided in 13 BC Study Circles in the state.
School education
Sarva Shiksha Abhiyan (SSA), a flagship scheme of the Centre, is given top priority by the government. The SSA aims at enrollment of all children in the age group of 6‐14 years in schools, their retention till completion of 8 years of elementary education, bridging gender and social category gaps and focus on delivering quality education in primary schools.
During 2014‐15, 48 new primary schools were opened and 11 were upgraded to upper primary. Class‐VIII is being introduced in 2,441 upper primary schools. All teachers working in government and aided schools are given in‐service training.
A total of 33 lakh students were given two pairs of uniform and 352 Kasturba Gandhi Balika Vidyalayas are functioning at elementary level in backward blocks to ensure access to quality education to the poor girls.
Under the "Badi Pilustondi" scheme flagged off by CM Chandrababu Naidu, 6.33 lakh children were enrolled into Class-1 and 25,923 out of school kids were back to formal education. The mid-day meal is being served in 47,635 schools covering 44 lakh children in the state.
Model schools
An amount of Rs 492 crore is spent on 163 model schools which offer ample opportunity for sports, recreation and outdoor activities. These ultra-modern schools have ICT infrastructure, internet and computer faculty.
Government has supplied about Rs 3 crore worth of text books for students studying in Classes I to X in government schools in 2015-16 academic year.
Rashtriya Madhyamik Shiksha Abhiyan (RMSA) is a central scheme with an objective of making available quality schools in secondary education that are accessible and affordable.
District Selection Committee (DSC) 2014 notification was issued to fill up 10,313 vacant posts of teachers in government schools. In the Budget 2015-16, a provision of Rs 14,962 crore has been made for school education alone.
College education
There are 444 government and 131 private colleges in the state.
A scheme for the setting up of of private junior colleges in college-less mandals called Incentive Junior Colleges has been introduced. The total enrollment of students during 2014‐15 is 5.07 lakh including those in private colleges.
Higher education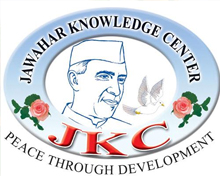 A clear vision has been worked out for developing the state in to a global educational hub in the next few years by taking advantage of its natural resources and skilled human capital.
With a view to further extend the services of experienced staff, the government has enhanced the age of superannuation of teaching and non-teaching staff in universities and colleges by 2 years.
Several initiatives have been taken in degree education like upgrading training in Jawahar Knowledge Centres which provide employable skills in 120 government colleges. All the SC, ST students receive free training. In 2014-15, about 17,123 students were trained and 3,817 were placed in reputed companies from 13 districts of Andhra Pradesh.
District Resource Centres share facilities and expertise with rural colleges as part of extending technical education to students and 1,458 faculty were trained in human values and professional ethics to impart value-based education in colleges.
In the Budget 2015-16, the government has earmarked Rs 3,049 crore (provisional) for higher education segment.