Employment Level in Chhattisgarh
The report of the Labour Bureau attached to the Union ministry of labour has praised Chhattisgarh for being the number one in state in creating employment to its youth.
The Labour Bureau report for 2012-13 marked the state with lowest rate of unemployment at 14 per 1,000 persons.
Mentioning this report, Chief Minister Raman Singh has pointed out the facts and figures cited in 2012-13 survey are the results of the effective implementation of job-oriented schemes by the state government in all the 27 districts over the past years.
The labour ministry's report has showered praise on Chhattisgarh government for creating the maximum job opportunities to its people.
Moreover, the employment opportunities have been created through the effective implementation of food procurement policy and provision of electricity supply in rural areas.
In sectors like education, health, women and child development and others, large numbers of women have been provided employment.
Skill development in rural areas of Chhattisgarh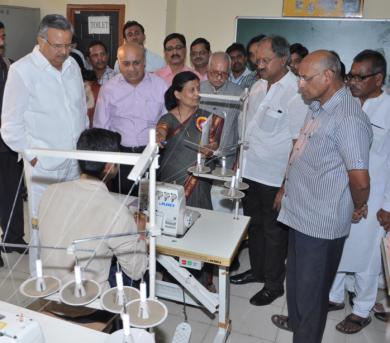 State government has opened livelihood colleges in tribal areas to provide skill improvement training to youths according to the needs of various trade and industries.
After the skill training is over, the services of the youth were utilised in a constructive way through gainful employment.
State government's efforts to set a milestone of success in the field of skill upgradation and employment opportunities have started yielding positive results.
According to the Centre's report, Chhattisgarh is the only state to provide maximum employment opportunities for youngsters of age-group categories -- 15 years or above; and 15-29 years.
In the category of 15 years or above, unemployment rate in Chhattisgarh is 14 per 1,000 persons, which is 20 in Karnataka, 22 in Madhya Pradesh, 25 in Andhra Pradesh and 27 in Gujarat.
Rate of unemployment in Punjab and Haryana, according to the report, is 48. Highest rate of unemployment in the country is of Sikkim state i.e. 136.
In the category of age-group 15-29 years, rate of unemployment in Chhattisgarh is only 33 per 1,000 persons, compared to 52 in Karnataka, 59 in Gujarat, 60 in Madhya Pradesh and 78 in Mizoram.
In this category also, Sikkim has the highest rate of unemployment i.e. 372.
Scope for 2 lakh new jobs per annum in Chhattisgarh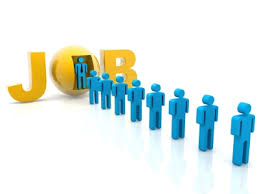 Over two lakh new jobs can be created in the organised as well as unorganised sectors in Chhattisgarh at GSDP growth rate of 8.8%, according to the Associated Chambers of Commerce and Industry of India (Assocham).
The trade body in a vision document submitted to the state government said there is great scope for creating more jobs even when combined workforce engaged in both industry and services sectors has increased from 21 lakh to 24.25 lakh between 2004-05 and 2011-12.
The Assocham study points out that Chhattisgarh has registered robust economic growth rate of 8.8% higher than the national average of 6.8% during 2008-09 and 2012-13.
Livelihood colleges, a boon to tribals of Chhattisgarh
Livelihood colleges to provide skill training to tribal youths have been opened in all 27 districts of Chhattisgarh.
And now the scheme is being expanded to block-level. Career fairs are being held to offer guidance on employment opportunities to the youth in the field of their choice.
An outlay of Rs 190 crore was made for all 27 livelihood colleges in state. Nearly Rs 5-10 crore have been earmarked for each college.
The government has joined hands with both the private and public sector undertakings, even as their CSR funds are also being used for training the youth.
However, Chhattisgarh needs nearly Rs 250-300 crore for skill development of youth.
The youth of Chhattisgarh can claim legal right to skill development which would result in their empowerment.
Mining and industrial activities in Chhattisgarh
Chhattisgarhi youth have been provided training in mining and a host of industrial activities.
It is estimated that the demand of 40,000-50,000 skilled youth may arise in the near future across industries.
Agriculture and horticulture are also included under the skill training being given to youth in Chhattisgarh.
Facilities have been extended under one roof to impart multi-tasking skills to youth so that they can match up to the expectations of the market place.