Chhattisgarh Business
Can I start business in Chhattisgarh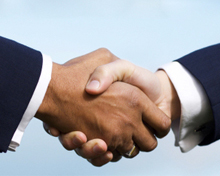 A potential investor searching for a right place to start business in Chhattisgarh will be able to select the appropriate location and finish all the formalities through internet.
The state government has digitised the entire process of giving approvals for new ventures with the launch of an exclusive website under the control of the State Investment Promotion Board (SIPB).
The investors will be able to apply for land and other clearances through online process.
Further, they can track the movement of files and their status online before the authorities issue orders (through e-mails) for the start of new business.
The land allotment process for the new enterprises will be made online and the final allotment letter will be delivered through the digital system.
A host of digital services in Chhattisgarh
State government has launched a number of internet-based services for the benefit of its people which will help them to accomplish their tasks in double quick time at the click of the mouse.
The CM's Dash portal, Campus Connect portal for college students, 6 Wi-Fi services at six places in Raipur and e-library have been operationalised in the state.
Free laptops are being given to 50,000 students and all those in the final year studies of engineering and medical course will also get these handy computers.
Lok Seva Kendras have been providing online services at thetehsil and district headquarters which would be extended to panchayatssoon.
Nearly 10,000 panchayats would be networked with computers by 2019.
An MoU for research study
With an objective to create a vibrant environment for businesses in Chhattisgarh, the state government has inked a tripartite MoU for building a master plan on ease of doing business here.
The Confederation of Indian Industry (CII) and the Lee Kuan Yew School for Public Policy (LKYSPP) in Singapore would jointly help the government in creating the master plan.
The MoU will enable the state to utilise the services of Asia Competitiveness Institute (ACI) of Singapore for investment research, study economic conditions and explore possibilities of attracting business capital from ASEAN and China.
Chhattisgarh is gradually shifting its business transactions into web-based platforms which are opening up new opportunities for e-commerce industries.
Right place for investment
Chhattisgarh ranks top in mineral resources with coal, iron ore, tin ore and dolomite found in abundance.
In terms of performance in the core sectors, the state produces 30% of steel, 15% of cement, 30% of aluminium and 100% of tin.
Here are more reasons for starting industries (or new ventures) in Chhattisgarh which scores over other states in terms of other parameters:
Among the top states for "Ease of Doing Business" based on astudy by Deloitte carried out for the Planning Commission in 2012.
Supply of quality power 24x7 at rates which are 35% lower than national average.
Affordable living cost resulting in over 15% savings in cost heads under allowances.
Central location with direct and regular flights to major cities of the country. Rest of the country well connected by road network.
Directly connected with 7 states, namely Telangana, AndhraPradesh, Uttar Pradesh, Madhya Pradesh, Maharashtra, Bihar andOdisha.
Gateway to Central India: 50% of Indian population with a market size of Rs 1.50 lakh crore can be served with business in Chhattisgarh.
CHiPS, a single point of contact for investors, in order to provide a seamless experience.
30,000 professionals come out of technical colleges each year in Chhattisgarh.
First state to provide skill development as a right for theyouth. One lakh engineers to be upgraded in skill training centres in the next 5 years.
Good governance and one of the best fiscally managed state in the country with stable policy framework.