Education In Himachal Pradesh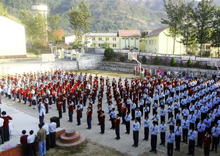 Himachal Pradesh has the some of the premier educational institutes like Himachal Pradesh University (Shimla), IIT (Mandi), NIT (Hamirpur), Central University of Himachal Pradesh (Dehra Gopipur) among others.
The Government of Himachal Pradesh has permitted to Jaypee group to open first private university in the state in 2002.
It was named as Jaypee University of Information Technology. Thereafter two more universities-Eternal University and Chitkara University-were established in the private sector.
The state is a home for several educational institutions having good repute. In all, there are five universities, two medical colleges, two engineering colleges, four dental colleges in the state.
Himachal Pradesh made elementary education accessible to every child in the state. It is the first state in the country to do so. The state encourages the students to participate in the extra curricular activities too.
The state has the literacy rate of 83.8 % as per the figures of census 2011. The high literacy rate was possible due to the continuous efforts of the Government of Himachal Pradesh.
The district 'Hamirpur' is amongst the top in the country for literacy. Female literacy rate is good on that state and people encouraging women's education in the state.The government introduced different training programs for the training of teachers to make them aware with latest education systems.
Top 10 engineering colleges in Himachal Pradesh: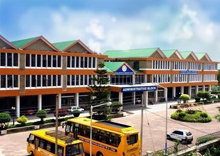 Akal College of engineering and Technology
National Institute of Technology
Government Engineering College
MG Institute of Engineering and Technology
The Institute of Engineering and emerging Technology
Green Hills Engineering College
Abhilashi Group of Institution
Bells Institute of Management and Technology
Dev Bhoomi Group of Institute
Himachal Institute of Engineering and Technology
Himachal Pradesh has more than 10,000 primary school ,1,000 secondary schools And 1,300 higher secondary schools.
Best schools in Himachal Pradesh:
The Army public School -Dagshi,
Bishop cotton School-Shimla,
The Lawrence School -sanawar,
Chail Military school,
Convent of Jesus and Mary School-shimla,
Shimla Public School,
Him Academy Public School-hamirpur.