Himachal Pradesh Business
Can I start business in Himachal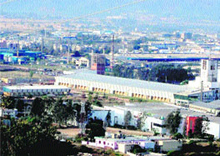 Tourism, hydropower and horticulture are the main contributors to the state's economic development.
In a pre-budget (2015-16) wish list presented to the state government, trade body CII has stressed on the need for time-bound approvals for investment proposals, reform-oriented industrial policy and urgent measures to strengthen the road network.
There was a need for policy reforms in the areas of labour, taxation and land acquisition, said CII in its memorandum to the government.
Already the strengthening the single-window clearance agency for time-bound approvals has been taken up by the state department.
But some of the issues of concern are the procedural bottlenecks for new projects, and the need to introduce e-governance within departments to minimise the procedural bottlenecks.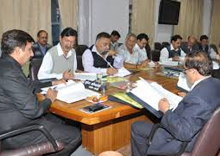 It may be noted that stakeholders have been demanding a new industrial policy with special thrust on enhancing the ease of doing business, jobcreation and sustainable development with focus on entrepreneurship and skill development.
Further, Himachal has to upgrade and widen the road network with the four-laning of national highways for attracting big-ticket projects in the state.
Given its tourism potential, it would be ideal if Himachal could upgrade its air connectivity by making Shimla airport fully equipped to handle all passenger jets.
It was felt that regular flights from major cities to Shimla would bring in more tourists and businessmen.
For access to mountainous areas, the state can build ropeways, introduce helicopter bases and install roadside amenities under the PPP model which will facilitate the tourists
Online approvals, incentives
With a view to stimulate and create an enabling framework for catalysing investments in manufacturing, a system of online approvals and renewals under various Acts have been introduced in the Budget 2015-16.
New industries are being charged entry tax at 1% on the industrial inputs from April 2015 (as against 2% earlier).
Electricity duty for the specified extra high tension (EHT) categoryconsumers have been reduced from 15% to 13%.
Electricity duty for the medium and large industries except EHT has been reduced from 13% to 11%.
Similarly, for any small industry, the electricity duty was reduced from 7% to 5%.
For new units coming under small industry, they are required to pay just 1% of electricity duty for the first five years.
Any new industry including EHT category that employ more than 300 Himachalis will be charged only 1% electricity duty for the first five years.
New industrial areas in Himachal Pradesh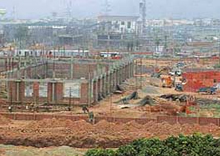 The approval for setting up of industrial area at Kandrauri in Kangra district and at Pandoga in Una district at an estimated cost of Rs 107 crore and Rs 112 crore has been received from the Centre.
The government will formulate a new scheme called the 'Entrepreneur Development Scheme' to develop entrepreneurship among the local youth in the state.
It was informed that the green and eco-friendly industries in the notified areas (estates), which do not require environmental clearance, will automatically be granted 'Consent to Establish' under Water and Air Act.
A self-certified application is enough for green units to start operations instead of the present system of physical inspection and verification.
Single window clearance Himachal Pradesh
The state will revamp the Single Window Clearance and Monitoring Authority to ensure time bound clearances.
It was announced in the Budget (2015-16), the permission to set up industries will be granted within 45 days from the date of submission of common application form, complete in all respects.
To ensure this, a system to track the applications will also be putin place.
Further, the processes relating to deemed clearances after single window approval and online clearances by various departments shall be put in place.
Amendments to labour laws
In order to improve the labour-industry Relations, the state government has proposed to carryout amendments in labour laws which are archaic and not in the interest of either the employer or the employees.
For this purpose, amendments are being made in Industrial Disputes Act 1947, Factories Act 1948, Trade Unions Act 1926, Contract Labour Act andIndustrial Employment (Standing Order) Act 1946, among others.
Focus on road network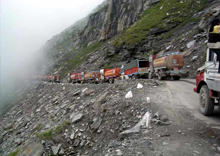 With the sanction of five new national highways of 632 km length namely, Manali-Sarchu,Samdhu-Gramphoo, Purana Matour-McLeod Ganj, Katori Bunglow-Bharmour and Amb-Mubarakpur, Himachal has 14 NHs with a total length of 1,784 km.
Land acquisition for the development of NHs including the construction of bypasses for the important towns was given top priority during 2015-16.
Boost to tourism in Himachal Pradesh
With focus on sustainable tourism, the government has approved the construction of ropeways at Shimla and Aadi-Himani.
The approval of Dharamshala-McLeod Ganj and Palchan-Rohtang Ropeways is also under consideration.
The government will develop various other ropeways in the statefor whichthe bidding process would begin in 2015-16.
Himachal state is planning to executive a slew of tourism infrastructureprojects under the Asian Development Bank loan of $62 million in 2015-16 to promote community-based tourism activities in villages.
These projects will inculcate skill development and trainingto about 3,000 men and women in different villages.