Quality level of West Bengal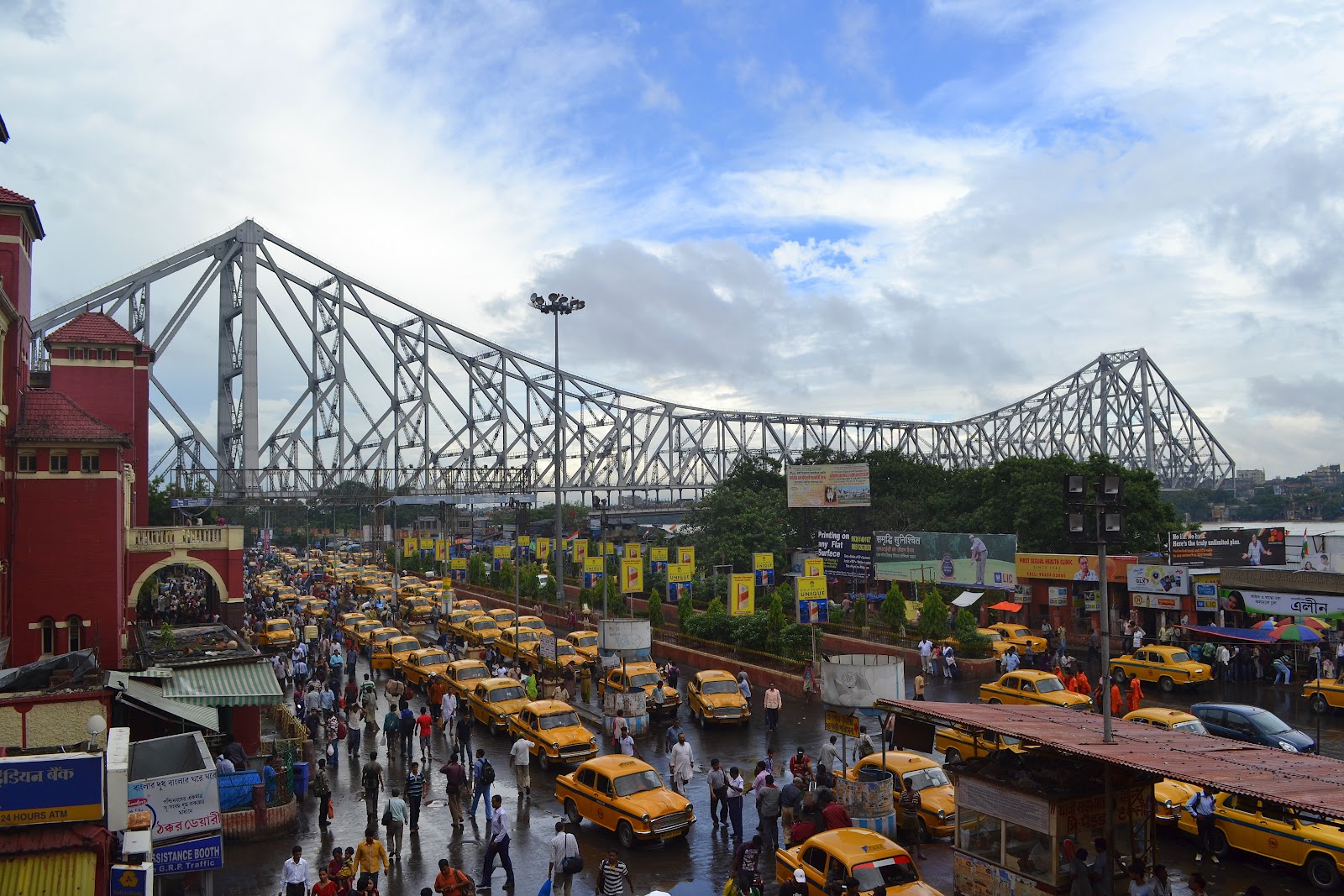 Among the major metros in India, the city of Kolkata offers comfortable living standards that are unmatched anywhere else in the country. West Bengal capital is most suited for community life with essential food items available at very reasonable prices. For those who are born and brought up in Kolkata, there is no question of moving out or settling in other states as they develop a strong affinity towards their birth place.
A legacy city with colonial structures, well-maintained parks and good transport facilities, Kolkata is a hot-bed of political agitations and civil unrest. People treasure freedom of expression and there is an intense political debate on burning issues facing the country such as corruption, inflation and farmers' rights. In terms of cost of living, transport expenses, medical bills, education and house rent, Kolkata is much cheaper than other Indian metros.
A family of four can lead a decent living on a salaried income of a single breadwinner in Kolkata.
Bengali culture: Most refined
People are gentle and extend helping hand to outsiders on a first-time visit to Kolkata or any part of West Bengal. Firstly, Kolkata is known as city of joy, not because people are more merrier than ever all the time, but rather they believe so. You will find a sense of cheerfulness even in petty joyous circumstances.
Most people are really helpful unlike other metros where a road accident is nothing but a mere hindrance to the traffic and no cause of concern for the victim. Bengali language, its vast literature and elite institutions of higher learning provide the perfect backdrop for intellectual debates in social circles.
An ordinary Bengali is not only well-aware of local issues, but takes keen interest to know what is happening all over the world.
If you have the right qualifications and amiable in nature, it is not very difficult to get a decent, upper-middle class job within the city limits of Kolkata.
Foodie paradise
Kolkata is quite popular for milk sweets, snacks and delectable dishes that find many takers across India. The fish delicacies as well as crabs and prawns which are prepared in Bengali style are not only mouth-watering but finger biting too. A lot of restaurants, hotels and food joints in Kolkata satisfy the culinary quest of gourmets.
Both vegetarian and non-vegetarian cuisines are being offered in both roadside food joints as well as elite hotels.
Gala, spiritual festivals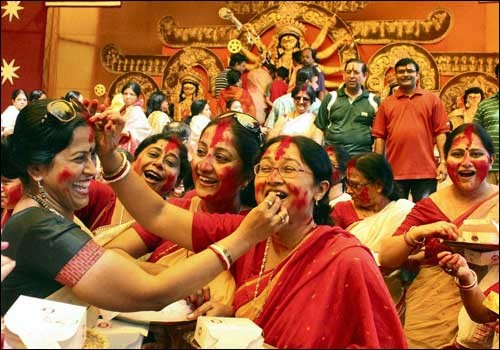 All major Indian festivals are celebrated with great pomp and fanfare. Especially, the 9-day Navarathri festival is celebrated throughout West Bengal with Goddess Durga (or Kali) and her many avatars being worshipped. Community bhajans, cultural events and temple rituals are organised on a grand scale in Kolkata with good patronage from residents.
A sense of community participation and social gathering is palpable as the people in neighbourhoods greet each other in spontaneity. One can't miss the feeling of camaraderie and pleasantness felt throughout the city of joy during festivals.
Serene, peaceful life
Unlike hectic life in Mumbai and the bustling national capital Delhi, there is no sense of urgency in Kolkata. Life in general is very easy going in West Bengal capital with people taking their own time to perform both personal and official works. People love to stand around in groups on footpaths and at busy junctions to discuss a range of subjects from mundane to local politics and national issues to world events.
Procrastination and speculation are two very important habits of Bengalis. One perception might be that speculations lead to deep thinking and hence result in academic and research excellence. No wonder you find a lot of Bengali researchers and faculty around the country as well as the world.
Land of extreme paradox
Grand riches and hideous squalour live side by side in Kolkata. High-rise buildings, shopping malls and glitzy theatres areclumped together with large-scale slums and neglected chawlsthat are nicely hidden from public view. While the lower-middle class struggles hard to make a decent living on the one hand, the social elites and celebrities live in a grand ostentatious manner inviting criticism on the other hand.
Public transport services like buses, cabs and tram are easily available for the daily commuters. But at the same time, one is also witness to steady streams of imported SUVs and luxury cars that are some of the prime possessions of the rich people. Social backwardness, poverty and malnutrition are rampant in the slum tenements of Kolkata even as the government is trying hard to improve their pathetic living conditions.
Cricket and football
Every Kolkatan is either cricket or football crazy as these two sports are much adored in West Bengal. Actor Shah Rukh Khan owned Kolkata Knight Riders, a successful IPL team, is the toast of city fans. Likewise in football, local clubs like Mohan Bagan, East Bengal and ISL champions Atletico de Kolkata have massive fan followers.
Even a small-time football match attracts huge crowds as Kolkatans love football with intensity.