Current scenario of West Bengal
Trinamool Congress chief and CM Mamata Banerjee is spearheading a new political ethos in West Bengal with focus on transparency, economic growth and social cohesiveness. In 2011, Didi (as Mamata was called as 'elder sister') led her All Indian TMC to an epochal victory in elections over the leviathan Communist front which ruled the state for nearly 35 years.
Very soon after taking charge as the first woman CM of West Bengal, she reached out to peasants in Singur and Nandigram by giving them exclusive rights over their land and allayed their fears.
From economic reforms, education and land holdings to administration, law and order and political decorum, Mamatasignalled a clear break from the past way of life in West Bengal under the Communist regime. Didi wasted no time in attracting foreign investments and major corporates for big push towards economic growth.
But Mamata instead of handling ticklish and sensitive issues in a diplomatic manner was rather 'boorish' with the public who had voted her in large numbers doubting her capability. The opposition led by the CPI(M) is finding a number of domestic issues that put Didi in her regular tantrums, thus creating a wedge between her and the masses.
Is Mamata losing popularity?
Whether Didi will become the CM of West Bengal again or not is indeed a million-dollar question. And one has to wait for the 2016 assembly election which is going to be a close call for the political parties. Predicting the 2016 election is a bit like looking for a needle in the haystack.
People are not entirely happy with the way Didi has performed since she was voted to power with big mandate in 2011. Wrong policies, poor administrative decisions and cracking down on genuine opposition have made Didi unpopular with the masses.
Wrong decisions, governance
Singur: The first instance was an ordinance passed by her government to hand over the Singur land of Tata Nano to the farmers. This not only met opposition in the courts but also gave poor signal to business community.
This in turn drove away sizeable young vote-bank from the TMC, both in urban and rural areas. Poor administration: After the Singur move came the double whammy of irresponsible government decisions on administrative as well as civil liberty issues. The government found itself in a soup when a Jadavpur University professor Ambikesh Mahapatra was jailed and harassed for circulating a cartoon of the CM.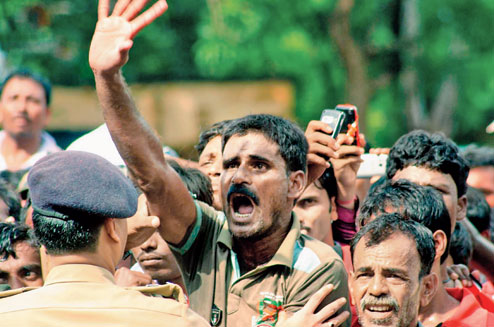 A poor farmer Shiladitya Chowdhury was arrested when he dared to ask some uncomfortable questions to Didi of her government's policies in a public meeting at West Midnapur district. Mamata accused a Presidency University student Tanya Bharadwaj of being a Maoist when the student asked CM a question in an interactive programme of CNN-IBN. The CM abruptly stopped the session and stormed off the stage in middle of the programme.
Other issues: Due to various wrong policies of the government, many farmers took their own lives. In fact, the law and order situation has worsened in Bengal especially women safety. A sudden rise in rape cases across West Bengal districts came as a big embarrassment to TMC government.
The fiascos of the government while conducting the primary TET exam and SSC teacher's recruitment exam shattered innumerable dreams of young aspirants. A number of unsavoury incidents and poor governance record had alienated many people who had voted against the Left Front in 2011 election.
The Left parties, especially the CPI(M) are strengthening their organisational base and stressing upon internal corrections, which has indeed helped them get back some of the lost ground. Hence, according to poll pundits, Mamata won't find it easy to win assembly elections slated for April-May 2016.
Didi has to muscle up all her political experience and work hard with meticulous planning to win back the lost voter support.
LBA with Bangladesh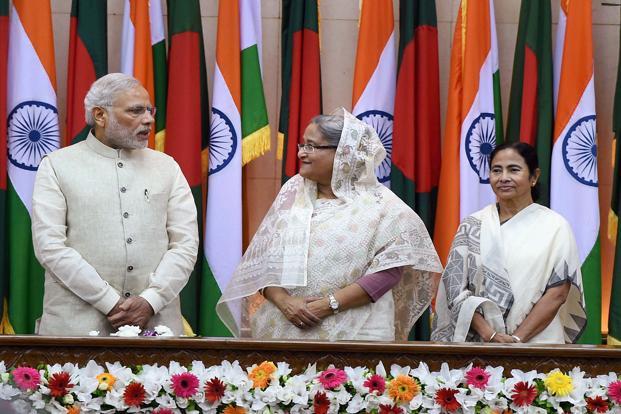 The signing of the Land Boundary Agreement (LBA) between India and Bangladesh on 7 June, 2015 has renewed faith that co-operation over the Teesta waters may still be possible. A Teesta agreement will secure water for thousands of Bangladeshis residing in the river's lower reaches and who depend on access to the river for their survival.
More than 100 enclaves of India encircled by Bangladesh border and over 50 enclaves of Bangladesh enclosed by Indian territory were exchanged between the two countries at the midnight of July 31, 2015. Between July 31, 2015 and June 30, 2016, the entire process — including physical exchange of enclaves and land parcels in adverse possession along with boundary demarcation — is expected to be completed.
Bangladeshi enclaves in India and Indian enclaves in Bangladesh stand physically transferred to the other country with effect from the midnight of July 31. There were 111 Indian enclaves in Bangladesh and 51 Bangladeshi enclaves in India which were exchanged pursuant to the 1974 LBA and 2011 protocol and instruments of ratification which were exchanged during PM Modi's visit to Bangladesh on June 6-7, 2015.
Gorkhaland demand
The demand for a separate state of Gorkhaland became a lingering headache for Mamata. However, with some tough manoeuvring, Didi was able to control the spiralling tension in Darjeeling hills, the seat of Gorkhaland stir.
Mamata also offered generous financial and other packages to Gorkhaland Territorial Administration, an autonomous body, and was able to contain the popular unrest in Darjeeling hills. However, the demand for Gorkhaland has gained impetus after the creation of Telangana from the southern state of Andhra Pradesh. The BJP secured its victory from Darjeeling in the Lok Sabha polls 2014.
Pro-Gorkhaland leaders such as Bimal Gurung, president of Gorkha Janamukti Morcha (GJM), see this as an opportunity to persuade Modi to form Gorkhaland.
Urbanisation threat
According to 2011 census, West Bengal has a population of 9.13 crore with 6.21 crore in rural areas and remaining 2.90 crore in urban settlements. The growth of urban population during 2001-11 is 3.92% in West Bengal.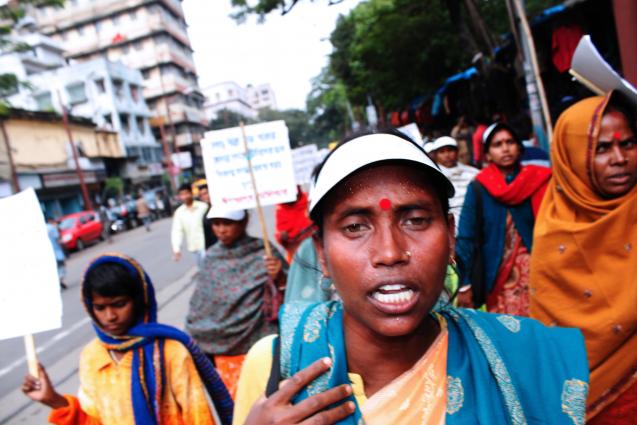 The highest growth rate of urban population is found in Howrah district at 12.94% and lowest in Kolkata district because it is a metro capital with already 100% urbanisation. During the period 2001-11, the growth of urban population has been categorised into three category -- high (〉6), medium (3-6) and low (<3). There are seven districts where the growth of urban population is more than 6%.
They are Darjeeling, Jalpaiguri, Malda, Murshidabad, Nadia, Howrah and South 24 paraganas. Only three districts have the urbanisation between 3-6% namely, Birbhum, Hoogly and Purba Medinipur. The remaining nine districts have the growth rate ofless than 3%.
The partition of the country in 1947 stimulated the process of urbanisation in West Bengal. A large number of refugees migrated from Pakistan and Bangladesh to West Bengal and settled down in different parts of the state. This led to the explosive growth of cities and towns in thestate.
West Bengal experienced a rapid acceleration in its process of urbanisation. There are plenty of problems due to rapid urbanisation including urban slums, overcrowding, housing, unemployment, transportation woes, water supply, sewage and waste disposal, urban crimes and widening socio-economic divide.
It is a fact that the rate of urbanisation in WestBengal is slightly greater than that of India. But there has not been proper dispersal of urbanisation in the state. For decades, urbanisation has been centred on Kolkata and on the districts in neighbourhood of the city.
Unless there is an even spread of urban centres across West Bengal, capital Kolkata and some 20-odd towns will have to bear the burden of population explosion. Already the limited infrastructure and amenities in Kolkata are under extreme strain due to constant migration from withinand outside the state.
Trade unions, Naxals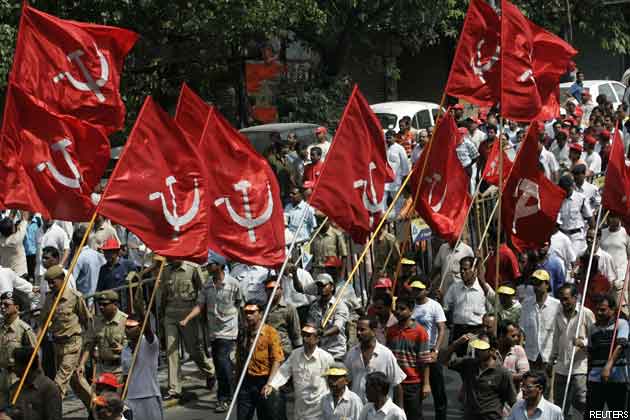 Economic growth is a non-starter from the latter half of the 1960s as militant trade unionism by the new born CPI(M) and the armed insurgency by the CPI(M-L) came to rule Bengal. Partition brought a large number of refugees into the fold of the communists. Once voted to power, the Left Front led by CPI(M) radically changed the political discourse of Bengal that affected every social fabric of Bengalis.
Disgruntled Bengal, with a shattered dream at the outcome of Independence was thus psychologically prepared for a decisive tilt towards Leftist politics. A huge student movement in Europe during this time (1950s-60s) stood as a morale booster for the left. Industries went either for lock-out or were relocated elsewhere in the country.
After a complicated course of events the CPI(M) came to power in the latter half of the seventies (from 1977) riding on the wave of anti-emergency sentiments that suspected every move of the government. The quality of human resource produced through educational institutions deteriorated as Communist dogma prevailed on the varsity campuses.
Despite slow decay, there is complete lack of planning or interest to revive industrial growth in West Bengal throughout the Marxist regime.
Bengal society withers
A huge propaganda campaign through the Leftist mouthpieces, through the roped in liberals, was launched that championed only the distribution of wealth with intricate debates. What is surprising is the creation of wealth, encouraging innovation and entrepreneurship never figured in the intellectual discourses which centred on Marxist polemics. Not quite politically aware by nature and historically being ruled by outsiders, the Bengalis found themselves isolated when rest of the country marched ahead with GDP growth.
Only after Mamata was swept to power with massive mandate, did the ideas of attracting investments and planning for industrial growth struck the average Bengalis. As a community that has not evolved keeping pace with the progress of civilization, today's Bengal is culturally anti-industry and resistant to discipline and hard work.
But with the political parties under churn and the society in the grip of a new awakening to make amends for the past mistakes, West Bengal is bound to revive its progressive strategy.