Employment Level in West Bengal
Creating jobs for lakhs of educated Bengali youth is a tough task for the Mamata government which is trying hard to attract investments and industries. However, CM Mamata Banerji has taken up the critical issue of employment as one of her focus areas of governance.
In July 2015, West Bengal government declared it would appoint two lakh people in various positions like teachers and Group-C, Group-D staff in government offices in the state. The two lakh new appointments to be made included among others, 70,000 teachers and 60,000 each in Group-C and Group-D staff in government offices. Even as the time-frame for appointment of two lakh people was not specified, Didi said in July 2015 after a cabinet meeting that the process had already begun.
Employment opportunity for about 23 lakh people in West Bengal would be created in the MSME sector alone in the two years from 2015. According to CM, of the 23 lakh people, appointments would be given to nearly six lakh skilled labour. Out of 23 lakh job opportunities projected by the government between 2015-17 in the MSME sector, Mamata said that six lakh people would get jobs in 2015-16 and 17 lakh in 2016-17.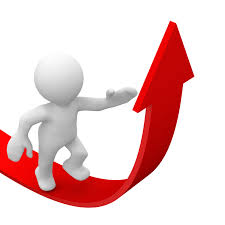 The creation of these massive employment opportunities would be possible because of her government's plan for a fresh investment of Rs 37,000 crore for the development of MSME and textile sectors. MSME projects would be set up in joint ventures or through PPP models enabling creation of huge employment opportunities directly or indirectly.
Many MSME clusters and at least ten textile hubs would come up in the state covering several districts to boost employment between 2015 and 2017. Unhelpful work culture Compared to other fast developing states, the industrial climate and office culture is not conducive to promote healthy competition.
The scourge of trade unionism and labour strikes continues to play havoc among the working class in Kolkata and other major cities of West Bengal. Despite the tall claims by the government, both the private and public sectors are unable to absorb the vast talent being turned out from varsities (and colleges) each year. Most of the educated Bengalis leave the state for better opportunities in other parts of the country.
Unless there is a concerted effort to promote a competitive spirit in the work culture and trade unions are disciplined, the present climate of industrial backwardness is set to continue in Bengal. And skilled and talented manpower will desert Bengal, more so in the future as industries keep away from the state due to unproductive labour force.
Manpower boom in West Bengal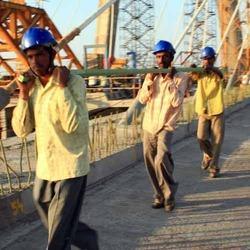 An estimated 18.5 million additional people, who are of an employable age, will be released between 2015 and 2022 in West Bengal. According to a report by National Skill Development Corporation (NSDC), the new addition of 18.5 million will put the total workforce to 31.8 million in Bengal by 2022.
The workforce in West Bengal is one of the highest in the country and population density at 1,029 persons per sq.km is the highest among states.
It is a cause for concern that by 2017, while the state will be able to employ just 4.49 lakh, the supply of youths coming out of higher education institutes is 11 lakh. Hence, the state will not have jobs for rest 6.51 lakh educated individuals unless they are trained in additional skills.
The employment scenario is worse for those who can be branded as semi-skilled and unskilled manpower with excess supply of 30.31 lakh people who may go jobless by the end of 2017 unless they are given skill-based training.
Industrial decline
A study graph by NSDC clearly shows that between 1991 and 2011, there has been very little large-scale industrial growth in West Bengal. The maximum investment has been in the drugs, chemicals and petrochemicals category with Rs 22,069 crore invested during 1991 and 2011. In the iron and steel category, the total investment has been just Rs 14,000 crore from 1991 to 2011.
Though the state prides itself for the growth in the MSME sector, in reality the number of units fell from 42,635 in 2006 to 11,600 in 2010. There has been a slight improvement in 2012-14 with the number of units having gone up marginally to 13,446. The central industrial policy has laid a lot of emphasis on MSME growth to which the NSDC report has drawn the attention of the state.
The NSDC report suggests that the state has to focus on growth in manufacturing and services sectors immediately. This will ensure a sizeable expansion in jobs. With skills training, workers' output will increase and this will reflect in the gross value addition of the state.
Stress on MSME clusters
Bengal government has been laying stress on developing the micro, small and medium enterprises (MSME) to create jobs in both urban and rural areas. The government has already set up more than 150 new clusters in three years in the MSME, handloom and khadi sector since 2011 (when Mamata took charge as CM). Chief Minister Mamata Banerjee had earlier posted on her Facebook page that these clusters will generate more than 4 lakh employment opportunities.
She had also posted that more than 35,000 new units in MSME sector have been set up with employment for around 3.20 lakh in 2011-2014. With the increasing demand to create more job opportunities, the MSME department had earlier launched its 'Shilpa Abhijan' initiative in the districts for entrepreneurs to start business on their own and develop MSME clusters.
The state labour department is continuously working to enlist more unemployed youth in the employment bank so that they could be provided with jobs. However, government officials said that departments like MSME, labour or industry could only work for developing the related industry only.
Whereas, the issue of skill development programme has become centralised in which the departments have nothing much to do. West Bengal technical education is working jointly with the labour training department to generate skilled manpower required for various industrial sectors.