Infrastructure of Arunachal
While physical infrastructure like roads, airports and railways are critical to usher in economic growth, sparse population and dense forests with uneven terrain make even road construction a big task in the remote state of Arunachal Pradesh.
Given the strategic location of Arunachal, the central government has given top priority and a sense of urgency to complete all the pending road projects including those running along the LAC with China as the latter had amassed troops and facilities right across the McMahon line.
Road connectivity in Arunachal Pradesh
As of now, Arunachal has a total road length of 21,555 km consisting of national highways (NHs) of 2,302 km; major district roads 12,169 km and rural roads making up the rest of 5,455 km.
The state had a road density of 25.74 km per 100 sq. km asof March 2011, while the national average was 115 km per100 sq. km.
However, the CM Nabam Tuki has announced that all districts, including the far flung areas, would be interconnectedby mid-2017 through good quality roads.
Under Arunachal Pradesh Package for Roads and Highways,in 2009, the central government approved projects forimproving 1,472 km of national highways and 847 km ofstate roads. This is under the Prime Minister's package.
In October 2013, the central government cleared the 157 km Miao-Vijaynagar project at a cost of US$ 27 million to be completed in four years.
As per the Special Accelerated Road Development Programme for North Eastern Region (SARDP-NE), in order to boost growth momentum, 10,141 km of roads are to be redeveloped to improve connectivity of the district headquarters and the remote places of the northeast region with state capitals.
Of the total 10,141 km of roads, the Union Road Transportand Highways Ministry recently approved 6,418 km.
The remaining 3,723 km have been approved for preparation ofa detailed project report that is scheduled to be completedby 2017.
The SARDP-NE envisages providing road connectivity to alldistrict headquarters in the northeast region with minimumtwo-lane highway standards.
Under the SARDP-NE, the strategic 2,400 km trans-ArunachalHighway Project (National Highway 229), which would link Tawang to Mahadevpur, has been announced.
The project is expected to be completed by 2017.
In January 2014, four more road upgradation projects - theHunli-Anini, Joram-Koloriang, Akajan-likabali-Bame andKhupa-Hawai sections - were announced at an estimatedcost of US$ 734.9 million.
The rural development ministry has approved theconstruction of 95 roads and 31 long-span bridges in thestate, covering a length of 1,190 km at a cost of US$ 150million.
An amount of US$ 25.2 million has been kept aside toconstruct cement concrete roads with proper drainageacross 10 districts.
In November 2014, the Union home ministry submitted adetailed proposal to build nearly 2,000 km of highly strategicall-weather road, overseeing the entire China border inArunachal Pradesh.
The standalone road project between Tawang and Vijaynagar, covering the entire length of Arunachal Pradesh from far east to the western most point, will go along the high ridge of the eastern Himalayas.
This project is expected to put India at par with China in terms of border infrastructure.
Railways and airports - critical links
In December 1995, the state government introduced passenger flight services with a fleet of two Pawan Hans helicopters: a nine-seater Dauphin helicopter and a 24-seater MI-172 type helicopter.
Initially operating on the Naharlagun, near Itanagar, to Guwahati and Mohanbari (both in Assam) route, the servicecurrently also connects major Arunachal towns including Tawang, Ziro, Pasighat, Daporijo, Along, Yingkiong, Roing,Tezu, Khonsa, Changlang, Namsai and Anini.
A proposed Greenfield airport near the capital Itanagar hasreceived environmental clearance in April 2010.
The ministry of civil aviation has also planned to operateairports at Tezu, Pasighat, Along, Daporijo and Ziro.
Itanagar was added to the Indian railway map on 12 April 2014 with the commissioning of the newly-built 20 kilometre Harmuti-Naharlagun railway line.
A train from Dekargaon in Assam reached Naharlagun railway station, 10 kilometres from the centre of Itanagar, covering a total distance of 181 kilometres in April 2014.
In October 2014, the Union Railway Ministry approved theproposal to connect New Delhi with Naharlagun, 15 kmaway from Itanagar, with a bi-weekly Rajdhani Express.
On 20 February 2015 the first through train was run from New Delhi to Naharlagun, flagged off from the capital by the Indian Prime Minister Narendra Modi.
India plans to eventually extend the railway to Tawang, near the border with China.
Electricity generation in Arunachal Pradesh
As of January 2015, Arunachal had a total installedpower generation capacity of 260.4 MW.
It consisted of 129.62 MW under central utilities, 119.78 MW under state utilities and 0.03 MW under the private sector.
Hydropower is the major source of electricity generation inthe state, contributing around 97.57 MW to installedcapacity, followed by 103.93 MW of renewable energyresources and 47.93 MW of thermal power.
Recently, the Cabinet Committee on Investment gaveclearance to two hydro power projects in and around Tawang
Moreover, the government has allocated 102 hydro electricprojects, each exceeding 25 MW, to private playersaggregating 35,031.5 MW.
Some of these projects, previously allocated to the publicsector, were reallocated to the private sector.State-owned NHPC is going to build India's biggest hydroplant under Dibang hydel project, a 3,000 MW project in Arunachal Pradesh.
Telecom facilities in Arunachal, NE region
As of January 2015, overall tele-density in north easternstates stood at 76.94 per cent.
The government has asked the BSNL to beef up telecom connectivity in the far flung corners of Arunachal Pradesh on priority basis.
The Centre has approved over US$ 887.2 million project in September 2014 to boost telecom infrastructure and connectivity in the north-east region.
This includes expenditure of US$330.7 million for 2G coverage inArunachal Pradesh.
BSNL is expected to use digital satellite phone terminals inthe region to boost telecom facilities.
A total of 321 and 6,673 towers will be installed to providecoverage to the highways and villages in the region respectively.
Out of the total of 321 towers, nearly 149 would be installedto provide highway coverage and 2,886 villages will bebrought under the mobile loop in Arunachal Pradesh.
As of June 2014, the state had 295 post offices.
Urban growth projects in Arunachal Pradesh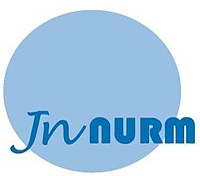 Under the Jawaharlal Nehru National Urban Renewal Mission (JNNURM), three projects costing US$ 29.9 million havebeen sanctioned for Itanagar.
Development projects related to water supply, solid waste management and urban transport have been identified under theJNNURM.
Of these, the municipal solid waste management project has been completed at a cost of US$ 1.8 million in September 2013 and the water supply project was completed at a total cost of US$ 11.7 million.
The third project related to the improvement and creation of infrastructure for urban transport was 74 per cent complete as ofMarch 2014, utilising 68 per cent of the allotted budget of US$ 15.1 million.
A welfare scheme for the urban poor, Integrated Low Cost Sanitation scheme (ILCS), was launched for conversion of drylatrine into pour flush latrines and construction of new latrines.
As of March 2014, US$ 20.8 million of funds were released for the projects.
Under the Urban Infrastructure Development Scheme for Small and Medium Towns (UIDSSMT), US$ 16.82 million has been sanctioned for development of roads, solid-waste management and storm drainage systems.