Education In Tamil Nadu
A literacy rate of 80% and 100% enrollment ratio in primary schools, the primary education has given its full intended benefit to children of the state. But with the commercialisation of higher education mainly in colleges offering technical and medical courses, the quality of students being produced each year have come under question.
Sample this: there are 550 engineering colleges in the state affiliated to Anna University producing over 2 lakh engineering graduates each year, most of them finding it tough to compete in the job market.
What is more alarming is that despite nearly 80,000 seats going vacant in engineering colleges, the governing bodies like AICTE (All Institute of Technical Institution) and Anna University give permission to start new colleges in the districts resulting in the boosting of supply side – more than double the current requirement of industry.
Private studies by trade chambers have pointed out the low employability skills of students passing out of engineering colleges in TN. Many corporate have urged the state government to streamline the process of admission and education of engineering students in tune with the industry needs so as to avoid the creation of students with low employability potential.
Tamilnadu College of Engineering
By rough estimates, one has to shell out Rs 4-5 lakh for a seat in a self-financing engineering college and that amount easily doubles for a medical seat under a management quota which levies capitation fee. Despite the steep rise in the cost of higher education in TN, the quality of graduates coming out of these institutions leaves much to be desired.
And if a student has taken an education loan to finance his education, then he will be hard pressed to find a job sooner to repay the amount with interest due to the bank. Given the supply side explosion, a fresh graduate needs extra qualifications (other skill sets) in order to get hired by industries.
IT Companies in Tamil Nadu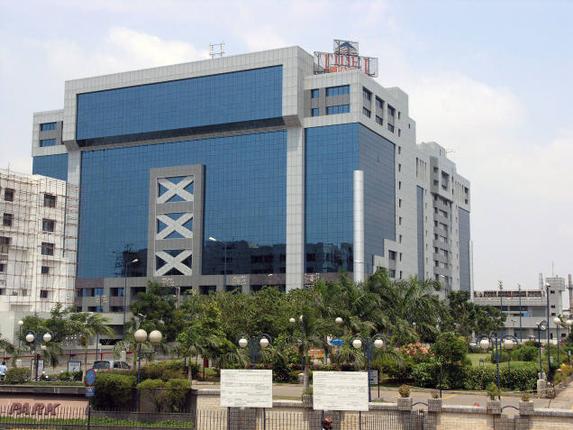 With the state being the ideal destination for IT sector to invest and expand operations, most of the engineering students are being absorbed by different companies in this sector. Some firms even offer on-job training on a probationary period before offering full-time placement.
But the flipside is that long continuity of service in the software field is near impossible as the rate of attrition keeps increasing even as firms retrench staff who had aged beyond the upper limit and thus can't live up to the exacting standards.
Education Level and Job Opportunities
In order to open job opportunities in the state, colleges invite industries to do campus hiring of the final year students. But the quality of faculty and infrastructure are key factors that determine if companies are willing to hire from a particular institution or not.
According to independent studies by CII, Assocham and FICCI (trade bodies), the government has to develop a framework of strict guidelines and set up a monitoring system to ensure that only colleges that have adequate faculty and quality infrastructure are given permission to hold the admission process.
While 97% of graduating engineers (all-India study) aspire for a job in either software (IT, BPO fields) or in core engineering, only 26% of them (18.43% employable in software, IT services and 7.49% in core engineering) are found to have employability skills in these two sectors.
Hence, TN government has its task cut out to reshape higher education in order to produce skilled technical manpower for the overall growth of the economy.
History of Tamil Nadu | Tamil Nadu Geography | Tamil Nadu Culture | Tamil Nadu Economy | Tamil Nadu Temples | Tourism of Tamil Nadu | Tamil Nadu Education | Tamil Nadu Business | Tamil Nadu Employment | Industrial Scenario of Tamil Nadu | Infrastructure | Lifestyle in Tamil Nadu | Traffic in Tamil Nadu | Tamil Nadu Elections | Tamil Nadu Election Results | Tamil Nadu Map | Tamil Nadu Flood pictures | Tamil Nadu News

Madurai | Mahabalipuram | Kanyakumari | Chidambaram | Trichy | Yercaud | Pondicherry | Ooty |