Infrastructure Of Meghalaya
Roads are the primary means of transport in the state of Meghalaya whose terrain is mountainous.
Roads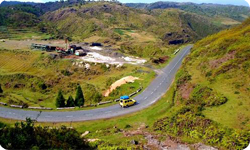 Meghalaya is well connected to the rest of India through five national highways (NH). The total length of the National Highways in the state is 1,204 km. NH-40, NH-44, NH-51, NH-62 and NH-127B are the national highways passing through the length and breadth of Meghalaya. The Meghalaya Transport Corporation is the nodal agency that offers bus transport services in the state. The state government has allocated US$ 0.08 billion for the development of rural roads under the state budget for fiscal 2015-16.
Railways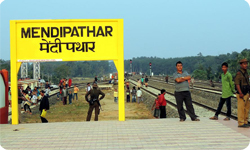 New railway lines on Azra-Byrnihat, Dudhnoi-Mendipathar and Byrnihat-Shillong routes are under construction.
The first passenger train from Mendipathar in Meghalaya to Guwahati in Assam was flagged off in 2014. Guwahati, 128 km away from Shillong, is the major railhead connected with major cities and places in India.
Airports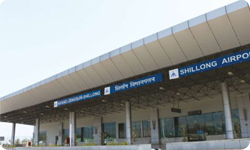 Meghalaya has two airports located at Umroi (33 km from Shillong) and Baljek. While Umroi airport is fully functional;, the Baljek is being constructed. Helicopter service is available from Guwahati to Tura.
In 2015-16 (April to September) the domestic passenger traffic at the Meghalaya airport was 5,915 people along with aircraft movement of 270.
Power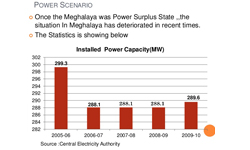 As of November 2015, Meghalaya had access to a total installed power generation capacity of 510.45 MW of which 313.03 MW was under state utilities and 197.42 MW was under central utilities.
Fuel-wise of the total installed power capacity, 356.58 MW was from thermal power, 36.47 MW by Renewable power. The state has an installed capacity to produce 122.84 MW of hydro power. Till September, 2015 only 911 villages out of the 6,459 villages remain un-electrified.