How to select Comfortable and Appealing Kids Wear
In a highly fashionable social environment, usually elders and especially youngsters are more conscious about modern trends in dressing and outlook of personality as a whole.
But this concept is now outmoded and today parents spend more time to purchase stylish dresses for their children to look smart whether they attend hi profile parties or go for usual shopping.
The main intent of parents is to purchase elegant but comfortable dresses so that babies feel more relaxed and leave a good impression on others in society. Among all kids accessories like toys, shoes and cosmetics, garments are more significant because it augments prettiness and fascination. It also reflects a baby's socioeconomic status.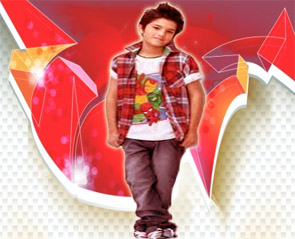 The Indian market is flooded with kids wear and many style garments are available in different colors, design and texture.
These clothes are made to attract shoppers and sometimes, manufacturers ignore the basic requirement of children such as designing soft and slightly loose clothes. It is the responsibility of parents or guardians to thoroughly check the outfits for sharp buttons or decorative items used that can harm the child.
Parents have to take the child's comfort first and then conform to the latest fashion if they so desire. Earlier, there were limited options for kids, and parents too had traditional views that children must wear normal plain looking dresses.
But today, everyone looks at the baby, what he/she is wearing. Therefore parents have to make smart purchasing from a range of collection of simple colorful clothes to fashionable western dresses in the market.
In kids wear showrooms, there are so many varieties that people sometimes get confused about what is the modern trend and which dress will suit the child.
According to expert advice, when parents are planning for kids wear shopping, they have to keep in mind many factors such as size of child, dress material, color and design.
Among all these factors, dress material is of prime importance.
No matter how modern the family, dress materials should always be soft and adhere to norms of safe child dressing because a child's skin is delicate.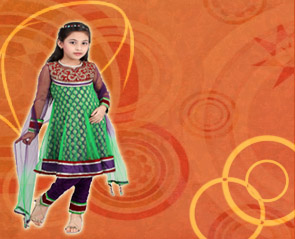 It is advised to shop for skin friendly garments for children. It has been observed that some parents think that since the baby grows up fast, they must not buy costly and fashionable dresses.
And if they do buy them then they either buy a size too big or make them wear it even when it has grown tight and uncomfortable. But it is suggested that parents must spend money as per their budget and they can actually get stylish dress in low cost range too because designers produce different types of garments which fit all socio economic status.
Another important development in purchasing kids wear is that people can purchase online. There are many websites that offer garments of great varieties at discounted rates.
When planning to shop for baby girls for special occasions like marriages, there is a latest trend of Antalkali suits, Ghaghara choli, Chaniya choli sets. For boys, parents can select mini sherwanis for such occasions.
Kids must not be ignored when a family is to attend parties and marriages. Kids also have a right to wear gorgeous outfits and only parents can fulfill this through wise selection of fashionable dresses that do not make a hole in your pocket.
Articles
Selection of engagement rings for spouse
[New] |
Tips for Choosing Men´s Shirts
[New] |
Designer Rajasthani costumes for special occasions
|
Good selection of men's luxury watches
|
Useful tips for care of neck
|
Stylish handbags to match with outfits
|
Men's dashing outfits for Party
|
Accessories for your babys first birthday
|
Kids Fashion
|
Student Farewell trendy outfits
|
Unearthing Teens Newest Fashion
|
Breezy look of the year
|
Care for Colored Hair
|
Lakme Fashion Week
|
Teens Indo-western dresses for grand ceremonies