Culture Of Delhi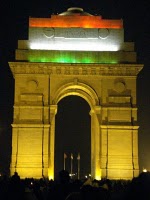 Delhi is the capital of India and is the largest metropolis in the country in terms of area. Owing to migration of people from various states Delhi is a multicultural and cosmopolitan city. Its rapid development and urbanization is responsible for Delhi emerging as a prime political and administrative centre in India.
Delhi is got its own unique culture. Being a multicultural city it celebrates various festivals all throughout the year. One of the most striking features of Delhi is the architectural monuments. Delhi has some of India's most famous architectural landmarks. Some of the famous ones are Qutub Minar, India Gate, Rastrapathi Bhavan, Red Fort, Lotus Temple, Jama Masjid, Humayun's Tomb and many more.
These ancient monuments and palaces share the geographical scape of Delhi and are surrounded by lots of shopping malls where you can shop a variety of things at very reasonable rates.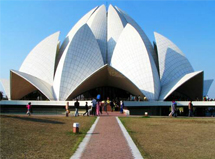 Another interesting aspect of Delhi is about the many fairs and festivals that are celebrated in the city. All kinds of festivals like Durga Puja and Chhath Puja are being celebrated along with national-level festivities like Diwali, Dusshera and Holi. Festivals like Id-Ul-Fitr, and Lohri are also celebrated with great zest and fervour.
Modern and old lifestyles blend very interesting in Delhi. And you can see that effect in arts and music too. While at one end you have traditional performances where Hindustani and Carnatic artists perform in various shows around the city. Or you could just a visit a temple of your faith and listen to Qawwalis of the Nizamuddin Shrine, Gurbanis of Bangla Sahib or the Aartis and bhajan of Chattarpur Mandir. Some of the very famous venues are the Triveni Kala Sangam, Sri Ram Center, Siri Fort Auditorium, the India International Center, LTG Auditorium and Auditoriums at Pragati Maidan.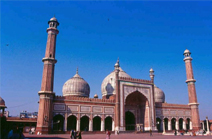 Then there is also the cosmopolitan part of Delhi where you have many pubs and discotheques with great night life and music. These clubs have some of the most reputed Djs playing various genres of music.
The Delhi has a very interesting assortment of cuisines. These include Mughal and Punjabi delicacies. Mughal delicacies like kababs and biriyani are popular all throughout the city. Punjabi specialties include parantha, tandoori chicken, parantha etc. You also get other cuisines like Rajasthani, Bengali, South Indian etc in abundance. The city is famed for its sweets also like Rasmalai, Kulfi, ladoos, Halwa and Falooda.And it is custom among many localites to finish of a meal with the customary Paan. It is betel leaf that is filled with areca nuts, lime, cardamom, clove, nutmeg and grated coconut then folded and chewed.
Telangana History | kerala History | Chhattisgarh History | Gujarat History | Himachal Pradesh History | Jharkhand History | Madhya Pradesh History | Manipur History | Karnataka History | orissa History | Punjab History | Rajasthan History | Sikkim History | Tamil Nadu History | Uttarakhand History | Uttarpradesh History | Tripura History | Meghalaya History | West Bengal History
Hospitals in Delhi | Coffee in Delhi | Map Of Delhi. | Delhi Climate | Delhi Economy | Delhi Classifieds | Delhi Guide | Delhi History | Delhi Home Delivery | Delhi News | Famous Personalities in Delhi | Delhi Photos | Delhi Property | Delhi Transportation | Delhi Tourism and Travels | Travel to Delhi | Delhi Jobs | Restaurants In Delhi Archealogical Monuments | Markets in Delhi | Delhi Newspapers | Lakme Fashion Week | Places of Worship |