Education In Jammu Kashmir
The state has some premier educational institutes like University of Kashmir, University of Jammu, Sher-e-Kashmir University of Agricultural Sciences and Technology of Kashmir,
Sher-e-Kashmir University of Agricultural Sciences and Technology of Jammu, Islamic University of Science & Technology, National Institute of Technology (Srinagar), Aviation & Management Training Establishment (Srinagar), Government Medical College Srinagar and Islamia College of Science and Commerce.
The state had made a remarkable progress in the field of education. There are two engineering colleges, 32 colleges, 37 ITIs and some medical colleges and polytechnics in the state.
Further, there are more than 15,000 schools in the state.The state has some schools which the state can boastly claim. There are some private schools in the state which are the reputed ones in imparting the quality education to its students.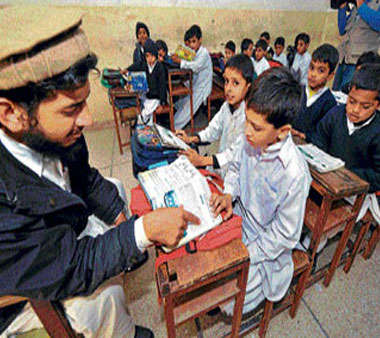 Schools in the state can be classified as pre primary schools, primary schools, elementary schools, secondary schools and senior secondary schools. Popularly known as JKBOSE (Jammu and Kashmir State Board of School Education), it was formed in 1970.
About 3.25 lakh students are being registered with the board for various classes every year. There are so many Kendriya Vidyalayas and Indian Army schools in the state. However, all of them are affiliated to Central Board of Secondary Education.
The state government has allocated about 22 hectares of land for setting up the Central University of Kashmir at Kurhama village in Ganderbal district in the state. Jammu and Kashmir has the literacy rate of 68.7 % as per the figures of census 2011.