Culture Of Kolkata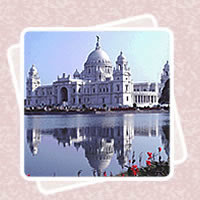 Kolkata is the capital of West Bengal and is also called the cultural capital of India. The state is renowned for its literary and artistic contributions to art and literature and has produced many intellectuals whose works have gone on to become evergreen classics. The state has also been a tipping point for ideology and revolutions many freedom revolutionaries like Raja Ram Mohan Roy and Subash Chandra Bose are from here.
Kolkata has many colonial styles building which today have been termed Heritage sites. Some of the iconic architectural of the city include The Indian Museum, Victoria Memorial Hall, National Library and the Academy of fine arts. These have been there for a long time and have their slice of history attached to it.
A perfect way for a traveler to enjoy his or her stay at Kolkata would be to make a friend in the city and sit for a glass of chai and adda. Addas are usually referred to as chats when two or more friends get together and they may talk about virtually anything. It might be politics, humour, religion, arts, music, films etc. Bengali people love to indulge in such intellectual discourses.
Food is another one of Kolkata unique selling points. They are fish lovers and sea food often fairs in their meals. Some of their famous foods are rice and fish curry called macher jolly, Churmur, Ghugni and puchka. Their deserts are some of the most loved all over India. Some of the specialities include Roshogolla, mishti doi, langcha, sandesh, rajbhog, Kamalabhog etc.
Kolkata is also famous for its Durga Puja festival. They celebrate the festival with great fervour. Huge statues of Lordess Durga are made throughout the state and festival is celebrated over many days with a lot of pomp and splendour.
Drama and films are intrinsic part of Bengal life. The people have a lot of interest for drama and they are called jatras that play many epic plays. The city has a long tradition of theaters and Group Theatres, producing groups like the Little Theatre Group, Gandharba and Calcutta Theatre. Some of the famous theatre personalities include Famous drama and theatrics personalities include Ajitesh Bondhopadhya, Utpal Dutta and Rudraprasad Sengupta Its movie industry ranks among the finest in the country. They make highly intellectual films and filmmakers like Sayjith Ray, Aparana Sen and Rituparno Gosh have made world class cinema.
Some of the states greatest contributions have come from literature. The state has had pioneers who have fought against every kind of social injustice and many of these icons have also been prolific writers and literary giants. Rabindranath Tagore, Michael Madhusudan Dutt, Sarat Chandra Chattopadyay, Bishnu Dey, Amitav Gosh, Niraj Chaudri, Ishwar Chandra Vidyasagar and many more.


Telangana History | kerala History | Chhattisgarh History | Gujarat History | Himachal Pradesh History | Jharkhand History | Madhya Pradesh History | Manipur History | Karnataka History | orissa History | Punjab History | Rajasthan History | Sikkim History | Tamil Nadu History | Uttarakhand History | Uttarpradesh History | Tripura History | Meghalaya History | West Bengal History
Hospitals in Kolkata | Information on West Bengal.|Kolkata City|Kolkata Economy|Kolkata Education|Kolkata Free Ads|Kolkata Geography|Kolkata in Sports|Kolkata History|Kolkata News|Kolkata Picture Gallery|Kolkata Real Estate|Kolkata Transport|Kolkata Travel Tourism |Kolkata Trivia|Map of Kolkata|Jobs in Kolkata|For more on Calcutta City.| Restaurants In Kolkata |Government House | Contribution to Independence | City of Palaces