Infrastructure Of Nagaland
Nagaland is well connected with Assam and Manipur through five National Highways (NH)- NH-40, NH-44, NH-51, NH-62 and NH-127B. In 2014-15, the total length of Nationals Highways in Nagaland was 1,080.09 km.
In the 2015-16 budget, the state government had proposed to allocate US$ 14.1 million to maintain the existing roads and infrastructure. Agencies responsible for the maintenance of roads in the state are the Public Works Department (PWD) and Sewak (a Border Roads Organization of the Government of India). Nagaland State Transport provides state road transport services, operating its vehicles on 112 routes and covering 21,300 km daily.
Railways and Airports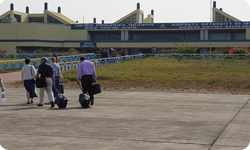 The railway station at Dimapur connects Nagaland with the rest of the country. Nagaland has one operational airport at Dimapur. A second airport is being planned for Kohima. Aircraft movement in the Dimapur airport has increased from 290 in April-September quarter in 2013-14 to 995 in the same period in 2014-15. Passenger traffic in the airport had increased from 25,311 in April-September quarter in 2013-14 to 50,149 in the same quarter in 2014-15.
Power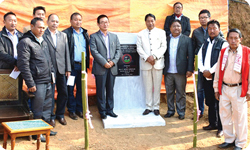 As on November 2015, Nagaland had a total installed power generation capacity of 140.04 MW, which comprised 29.67 MW under state utilities and 110.37 MW under central utilities. Of the total installed power generation capacity, 57.05 MW was contributed by Thermal power. The state has total 53.32 MW of installed hydropower generation capacity and 29.67 MW from renewable sources. Till May 2015, 75.4 per cent villages in the state had been electrified.
Telecom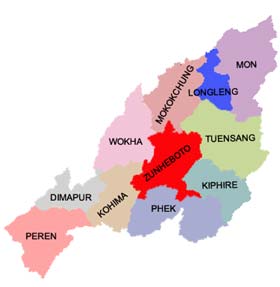 BSNL, SIfy, Tata Indicom, Reliane and Airtel are the main Broadband service providers in the state.