Olympic Schedule 2020
Olympic Games competition schedule by session from 24 July to 9 August 2020. The International Olympic Committee (IOC) Executive Board has approved the competition schedule, featuring a record 33 sports across 339 events. The schedule outlines the start time and finish time of each session for the Games tickets. The dates of the competition and schedule is subject to change. Tokyo 2020 took a holistic and good approach when compiling the schedule of the various games. Since huge number of games were taking place. The committee took into account the technical rules and regulations of the various international federations, gender balance, the popularity of individual sports in Japan, operational considerations, athletes' experience and well-being, and the global TV audience.

Olympic 2020 | List of Indian Olympic Winners | List of countries ranked by the number of times they hosted the Olympic Games | Olympic News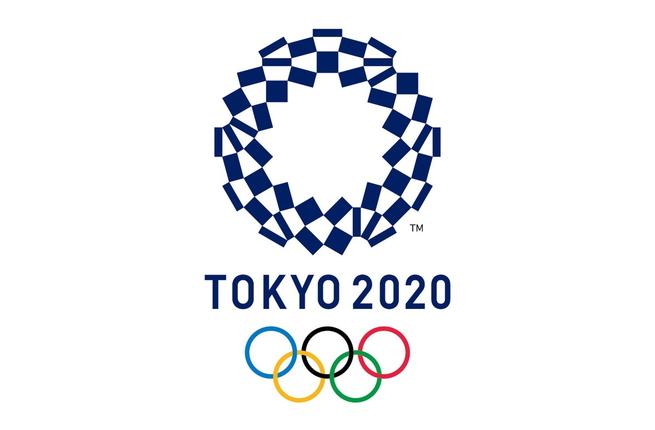 Olympic Games 2020 Schedule
July
August
Sports
22
Wed
23
Thu
24
Fri
25
Sat
26
Sun
27
Mon
28
Tue
29
Wed
30
Thu
31
Fri
01
Sat
02
Sun
03
Mon
04
Tue
05
Wed
06
Thu
07
Fri
08
Sat
09
Sun
Opening and Closing Ceremonies
Aquatics
Swimming
Diving
Artistic Swimming
Water Polo
Marathon Swimming
Archery
Athletics
Track & Field
Marathon
Race Walk
Badminton
Baseball/Softball
Baseball
Softball
Basketball
3×3
Basketball
Boxing
Canoe
Slalom
Sprint
Cycling
BMX Freestyle
BMX Racing
Mountain Bike
Road
Track
Equestrian
Dressage
Eventing
Jumping
Fencing
Football
Golf
Gymnastics
Artistic
Rhythmic
Trampolining
Handball
Hockey
Judo
Karate
Kata,Kumite
Modern pentathlon
Rowing
Rugby
Sailing
Shooting
Rifle & Pistol
Shotgun
Skateboarding
Park
Street
Sport Climbing
Surfing
Table Tennis
Taekwondo
Tennis
Triathlon
Volleyball
Beach
volleyball
Volleyball
Weightlifting
Wrestling
Freestyle,
Greco-Roman
List of Indian Olympic Winners
India has won 9 Gold Medals, 6 Silver and 11 Bronze medals, a total of 26 medals in the history of 30 Olympic Games. Here is the list of medal winners from India.
| | | | | |
| --- | --- | --- | --- | --- |
| Individual/Team | Medal | Years Games | Sport | Event |
| Norman Pritchard | Silver | 1900 Paris | Athletics | Men's 200 metres |
| Norman Pritchard | Silver | 1900 Paris | Athletics | Men's 200 metre hurdles |
| National team | Gold | 1928 Amsterdam | Hockey | Men's competition |
| National team | Gold | 1932 Los Angeles | Hockey | Men's competition |
| National team | Gold | 1936 Berlin | Hockey | Men's competition |
| National team | Gold | 1948 London | Hockey | Men's competition |
| National team | Gold | 1952 Helsinki | Hockey | Men's competition |
| Khashaba Dadasaheb Jadhav | Bronze | 1952 Helsinki | Wrestling | Men's freestyle Bantamweight |
| National team | Gold | 1956 Melbourne | Hockey | Men's competition |
| National team | Silver | 1960 Rome | Hockey | Men's competition |
| National team | Gold | 1964 Tokyo | Hockey | Men's competition |
| National team | Bronze | 1968 Mexico | Hockey | Men's competition |
| National team | Bronze | 1972 Munich | Hockey | Men's competition |
| National team | Gold | 1980 Moscow | Hockey | Men's competition |
| Leander Paes | Bronze | 1996 Atlanta | Tennis | Men's singles |
| Karnam Malleswari | Bronze | 2000 Sydney | Weightlifting | Women's 69 kg |
| Rajyavardhan Singh Rathore | Silver | 2004 Athens | Shooting | Men's double trap |
| Abhinav Bindra | Gold | 2008 Beijing | Shooting | Men's 10 m Air Rifle |
| Vijender Singh | Bronze | 2008 Beijing | Boxing | Men's 75 kg |
| Sushil Kumar | Bronze | 2008 Beijing | Wrestling | Men's 66 kg Freestyle |
| Gagan Narang | Bronze | 2012 London | Shooting | Men's 10m Air Rifle |
| Vijay Kumar | Silver | 2012 London | Shooting | Men's 25 Rapid Fire Pistol |
| Saina Nehwal | Bronze | 2012 London | Badminton | Women's Singles |
| Mary Kom | Bronze | 2012 London | Boxing | Women's Flyweight |
| Yogeshwar Dutt | Bronze | 2012 London | Wrestling | Men's 60 kg Freestyle |
| Sushil Kumar | Silver | 2012 London | Wrestling | Men's 66 kg Freestyle |
List of countries ranked by the number of times they hosted the Olympic Games
| Rank | Country | Continent | Summer Olympics | Winter Olympics | Total |
| --- | --- | --- | --- | --- | --- |
| 1 | United States | North America | 4 ( 1904, 1932, 1984, 1996) | 4 ( 1932, 1960, 1980, 2002) | 8 |
| 2 | France | Europe | 2 ( 1900, 1924) | 3 ( 1924, 1968, 1992) | 5 |
| 3 | Japan | Asia | 2 ( 1940, 1964, 2020) | 2 ( 1940, 1972, 1998) | 4 |
| 4 | Canada | North America | 1 ( 1976) | 2 ( 1988, 2010) | 3 |
| 5 | United Kingdom | Europe | 3 ( 1908, 1944, 1948, 2016) | 0 | 3 |
| 5 | Italy | Europe | 1 ( 1960) | 2 ( 1944, 1956, 2006) | 3 |
| 5 | Germany | Europe | 2 ( 1916, 1936, 1972) | 1 ( 1936) | 3 |
| 8 | South Korea | Asia | 1 ( 1988) | 1 ( 2018) | 2 |
| 8 | Soviet Union/ Russia | Europe | 1 ( 1980) | 1 ( 2014) | 2 |
| 8 | Australia | Oceania | 2 ( 1956, 2000) | 0 | 2 |
| 8 | Greece | Europe | 2 ( 1896, 2004) | 0 | 2 |
| 8 | Norway | Europe | 0 | 2 ( 1952, 1994) | 2 |
| 8 | Austria | Europe | 0 | 2 ( 1964, 1976) | 2 |
| 8 | Switzerland | Europe | 0 | 2 ( 1928, 1948) | 2 |
| 15 | Brazil | South America | 1 ( 2016) | 0 | 1 |
| 15 | China | Asia | 1 ( 2008) | 0 | 1 |
| 15 | Spain | Europe | 1 ( 1992) | 0 | 1 |
| 15 | SFR Yugoslavia | Europe | 0 | 1 ( 1984) | 1 |
| 15 | Mexico | North America | 1 ( 1968) | 0 | 1 |
| 15 | Finland | Europe | 1 ( 1940, 1952) | 0 | 1 |
| 15 | Netherlands | Europe | 1 ( 1928) | 0 | 1 |
| 15 | Belgium | Europe | 1 ( 1920) | 0 | 1 |
| 15 | Sweden | Europe | 1 ( 1912) | 0 | 1 |