Olympics 2020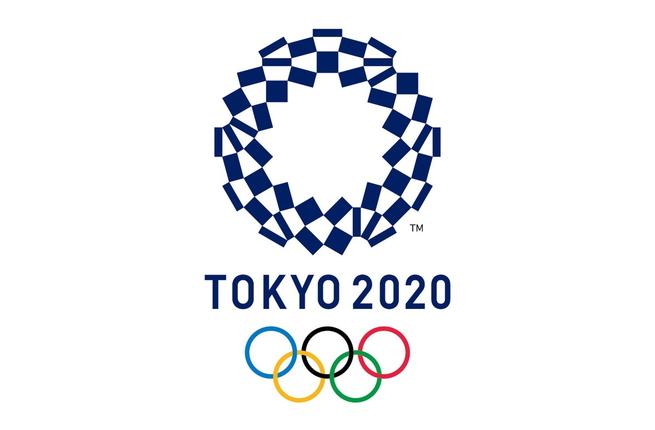 Japanese capital Tokyo will be hosting the Olympic games after fifty-six years for the second time, from 24 July to 9 August 2020. It is widely acknowledged that the Games in 1964 radically transformed the country in many different ways. According to the organisers of the event in 2020, the Games of the XXXII Olympiad of the modern era will be 'the most innovative ever organised, and will rest on three fundamental principles to transform the world: striving for your personal best (achieving your personal best); accepting one another (unity in diversity); and passing on a legacy for the future (connecting to tomorrow)'.
Tokyo was selected as the host city during the 125th IOC Session in Buenos Aires on 7 September 2013. These Games will mark the return of the Summer Olympics to Tokyo. It should be noted that this games will be the fourth Olympics overall to be held in Japan, since 1972 Winter Olympics in Sapporo and the 1998 Winter Olympics in Nagano. They will be the second of three consecutive Olympic Games to be held in East Asia, following the 2018 Winter Olympics in Pyeongchang, South Korea, and preceding the 2022 Winter Olympics in Beijing, China.



The Olympic mascot is called Miraitowa, which is derived from the Japanese words mirai (future) and towa (eternity). This name was chosen to promote a future full of eternal hope in the hearts of people all over the world.
Aligning with the reforms advocated by Olympic Agenda 2020, the Tokyo Games will use as many existing competition venues as possible, namely those built for the Games in 1964, such as the prestigious Nippon Budokkan for judo, the Baji Koen Park for equestrian events, and the Yoyogi National Gymnasium for handball. The Tokyo National Stadium, where the Opening and Closing Ceremonies and athletics competitions will be staged, will be completely revamped and replaced by a new arena. Japan has been an Olympic land since the Summer Games of 1964, which were the first to be staged in Asia. In 2020, the country will host its fourth Games, if we include the Winter Games of 1972 in Sapporo and of 1998 in Nagano.



History of Olympics
The founding father of the great Olympics is said to be Heracles (The Hercules), one of the sons of Zeus. Zeus was considered as the most important Olympic God apart from Athena and Apollo; and, was worshipped as the God of meteorological change. The Olympic Games were closely related to Religion and religious festivals of the cult of Zeus promoting a secular spirit, energy and accomplishment of the Youth and good relations between the cities of Greece.
The history of the Olympic Games goes back to 776 BC when a nude runner (Coroebus) won the 192 meters race in Olympics making him the first Olympic champion. A few events, a few champions and a single venue - Olympia in Greece - characterized these ancient Olympic Games.
The ancient Olympics were a one-day event till 684 BC with boxing, pankration running, long jump, shot put, javelin and equestrian events as the major competitions. All the Greeks (males) were allowed to participate, prohibiting the female participation. For about 1200 years, the ancient Olympic Games recurred in every four years, till the Roman Emperor Theodosius I banned them in 393 CE.
Baron Pierre de Coubertin re-started Olympics in 1894 by forming the International Olympic Committee, following which, the first modern Olympic Games were held in 1896 in Athens, Greece. "Faster, Higher, Stronger" (Citius-Altius-Fortius) is the principal Olympic motto which emphasizes on the spirit of achieving the zenith in life rather than acquiring first position. The five Olympic rings and the Flag are the inevitable parts of Olympic emblem conceptualized in 1912 Olympic Games.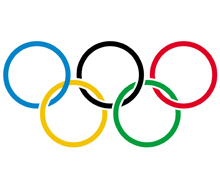 The five Olympic rings, each with a different hue, and; the Olympic flag, represent the universal nature of the Olympic Games, bringing the whole world together. The Olympic Anthem is also played at every Olympics since 1960 Olympic Games. The Olympic flame lit in front of the Temple of Hera in Olympia, Greece; depicts the immortal connection between ancient and modern Olympics. This torch of light is carried by the runners of the participating countries and finally a cauldron is lit which remains flaming till it is extinguished in the closing ceremony. Then the doves are released symbolizing peace and harmony. The Olympic Games start after the Olympic Oath taken by one athlete and one judge from each of the participating nations, representing the entire country.
So Far, the Olympic Games have been held in many countries starting from 1896 in Athens, Paris, St.Louis, London, Stockholm, Amsterdam, Los Angeles, Berlin, Helsinki, Melbourne, Rome, Tokyo, Mexico, Munich, Montreal, Moscow, Seoul, Barcelona, Atlanta, Sydney to again Athens in 2004.
The Olympic Games, around 11,000 athletes from 201 countries participated for the most awaited prestigious Olympics Games. 28 kinds of sports were included in 2004 Olympic Games with 37 persuasions. Among them are Track events in Athletics which is not only a game but part of Olympic History, whereas other games were included in recent times. Three nations which remained on top were, China on 3rd with total 63 medals (32 – Gold, 17 – Silver, 14 – Bronze), Russia on 2nd with total 92 medals (27 – Gold, 27 – Silver, 38 – Bronze), USA stood on top position with total 103 medals (35 – Gold, 39 – Silver, 29 – Bronze).
The next Olympic Games were held in August 2008 and were hosted by Beijing; around 11,028 athletes from 204 countries had participated in 28 kinds of sports with 302 different events. It was the third time that Olympic Games were held in Asia, the other countries which have hosted the Olympic Games three times are Tokyo, Japan, Seoul and South Korea. This year also USA, China and Russia stood on top three positions in the same order as it remained in 2004 Olympic Games.
The 2012 Olympic Games were hosted by London, and were one of the most intricate and major events in the world. Around 10,500 athletes from 204 countries participated in 26 kind of sports with 39 different events. The 2016 Olympic Games are hosted by Rio Janeiro and will be held from 05th to 21st of August, more than 11,000 athletes are participating from 206 countries. 28 kinds of sports with 306 different events are scheduled to be held at Rio Olympic Games 2016.
Olympic 2016 Medal Tally
| Country | Gold | Silver | Bronze | Total |
| --- | --- | --- | --- | --- |
| United States | 46 | 37 | 38 | 121 |
| Great Britain | 27 | 23 | 17 | 67 |
| China | 26 | 18 | 26 | 70 |
| Russia | 19 | 18 | 19 | 56 |
| Germany | 17 | 10 | 15 | 42 |
| Japan | 12 | 8 | 21 | 41 |
| France | 10 | 18 | 14 | 42 |
| South Korea | 9 | 3 | 9 | 21 |
| Italy | 8 | 12 | 8 | 28 |
| Australia | 8 | 11 | 10 | 29 |
| India | - | 1 | 1 | 2 |
Olympic News
Updated On :
Apr 19,2019 12:42 pm
Bangkok, April 19 (IANS) Asian Games gold-medallist Amit Panghal will make his competitive debut in the new weight class of 52 kg in the Asian Boxing Championship which begins here on Friday, and is eyeing the tournament as a platform to understand the strength and weaknesses of Asian boxers in the new category. View More..

Updated On :
Apr 19,2019 10:16 am
Los Angeles, April 19 (IANS) Veteran actor Clint Eastwood might direct "The Ballad of Richard Jewell", a look at a security guard whose life gets turned upside down after media reports identified him as a possible suspect in the 1996 Atlanta Olympics bombing. View More..

Updated On :
Apr 18,2019 2:28 pm
New Delhi, April 18 (IANS) Indian Olympic Association (IOA) has once again requested the government to submit a written guarantee to International Olympic Committee (IOC) so that India can hold international sporting events. View More..

Updated On :
Apr 17,2019 9:06 pm
Paris, April 17 (IANS) France will launch an international architectural competition to View More..

Updated On :
Apr 17,2019 3:28 pm
New Delhi, April 17 (IANS) The All India Tennis Association (AITA) on Wednesday announced a list of eight boys and eight girls, who will be competing in the Roland-Garros Junior Wild Card event to be played on the clay courts at the DLTA Complex from April 29 to May 1. View More..

Updated On :
Apr 17,2019 2:22 pm
Paris, April 17 (IANS) French President Emmaunel Macron has announced that he wants to see fire-ravaged Notre Dame cathedral rebuilt "more beautiful than before" within five years even as experts say its reconstruction could take decades and involve substantial challenges. View More..

Updated On :
Apr 16,2019 2:14 pm
New Delhi, April 16 (IANS) Indian women's cricket team captain Mithali Raj has been named the goodwill ambassador of Team India at the Street Child Cricket World Cup (SCCWC). View More..

Updated On :
Apr 15,2019 11:22 pm
New Delhi, April 15 (IANS) Prime Minister Narendra Modi on Monday defended invoking martyrs in his poll campaigns, saying there was nothing wrong in highlighting the sacrifices made by security personnel, adding some parties have made the deaths of farmers a political issue. View More..

Updated On :
Apr 15,2019 5:26 pm
New Delhi, April 15 (IANS) The All India Football Federation's (AIFF) technical committee meeting here on Monday deliberated on the short-listed candidates, from around 250 to 38, for appointment as technical director and national coach. View More..

Updated On :
Apr 15,2019 3:16 pm
Berlin, April 15 (IANS) Reigning German champions Bayern Munich and Premier League side Liverpool FC are said to be battling over German international Timo Werner. View More..

Updated On :
Apr 13,2019 4:10 pm
New Delhi, April 13 (IANS) Olympian Manisha Malhotra knows what it takes to shine against the best in the business and the former tennis star has now joined JSW Sports to lead the company's flagship Sports Excellence Program (SEP) which currently supports over 30 elite Indian athletes across five Olympic disciplines. View More..

Updated On :
Apr 13,2019 2:20 pm
New Delhi, April 13 (IANS) The Indian women boxing squad will be leaving for Bangkok early next week to participate in the Asian championship without star pugilist M.C. Mary Kom. However, it doesnot perturb chief coach Mohammed Ali Qamar, who is confident of a good show. View More..

Updated On :
Apr 12,2019 7:04 pm
Singapore, April 12 (IANS) Saina Nehwal's disappointing show continued at the Singapore Open as the shuttler crashed out of the tournament while PV Sindhu entered the semi-finals here on Friday. View More..

Updated On :
Apr 12,2019 6:58 pm
New Delhi, April 12 (IANS) Bharatnatyam dancer Rukmini Chatterjee, who has performed globally and has lived in Paris for 25 years, feels that acquaintance with diverse cultures "gives us a big edge over others". She is curating 'Connections', a festival which hosts Chinese dancers with French jazz musicians and opens on Friday. View More..

Updated On :
Apr 11,2019 7:34 pm
Film: "Free Solo"; Directors: E. Chai Vasarhelyi and Jimmy Chin; Cast: Alex Honnold, Jimmy Chin, Dierdre Wolownick and Sanni McCandles: **** View More..

Updated On :
Apr 11,2019 5:34 pm
New Delhi, April 11 (IANS) The Wrestling Federation of India (WFI) is hiring professional support staff for the national teams in all three categories -- Mens Free Style, Greco Roman and the Womens team. View More..

Updated On :
Apr 11,2019 3:12 pm
Singapore, April 11 (IANS) P.V. Sindhu advanced to the quarter-finals of the Singapore Open on Thursday beating Mia Blichfeldt of Denmark 21-13, 21-19 in straight sets. Sindhu beat the world number 22 in just 39 minutes, after Saina Nehwal defeated Thailand's Pornpawee Chochuwong 21-16, 18-21, 21-19 to reach the quarters. View More..

Updated On :
Apr 09,2019 6:00 pm
Mandalay (Myanmar), April 9 (IANS) The Indian women's football team bowed out of the Olympic Qualifiers after being held 3-3 by hosts Myanmar at the Mandalar Thiri Stadium here on Tuesday. View More..

Updated On :
Apr 08,2019 5:40 pm
New Delhi, April 8 (IANS) Hockey India has named Graham Reid as the new chief coach of the Indian men's hockey team. The 54-year-old will join the team in Bengaluru shortly for the ongoing national camp at the Sports Authority of India. View More..

Updated On :
Apr 08,2019 3:36 pm
Mandalay (Myanmar), April 8 (IANS) Indian women's football team will have their task cut out when they take on hosts Mynamar in a do-or-die Round 2 Olympic Qualifiers match here on Tuesday. View More..