Olympic Games 2016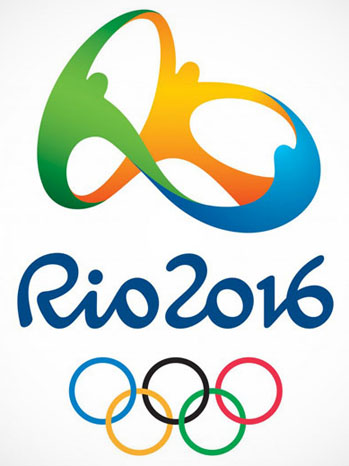 The 2016 Olympic Games commonly known as Rio 2016, being held in Rio de Janeiro, Brazil by this Rio became the first South American city to host the Summer Olympics.
More than 11,000 athletes from 206 National Olympic Committees are taking part in this games for the very first time Kosovo and South Sudan participating this Olympic. The games features 28 Olympic sports, including rugby sevens and golf, which were added in 2009 by the International Olympic Committee. These sporting events are taking place at 33 venues in the host city as well as at five venues in the cities of Sao Paulo, Belo Horizonte, Salvador, Brasília, and Manaus.
Olympic 2016 Medal Tally
| Country | Gold | Silver | Bronze | Total |
| --- | --- | --- | --- | --- |
| United States | 46 | 37 | 38 | 121 |
| Great Britain | 27 | 23 | 17 | 67 |
| China | 26 | 18 | 26 | 70 |
| Russia | 19 | 18 | 19 | 56 |
| Germany | 17 | 10 | 15 | 42 |
| Japan | 12 | 8 | 21 | 41 |
| France | 10 | 18 | 14 | 42 |
| South Korea | 9 | 3 | 9 | 21 |
| Italy | 8 | 12 | 8 | 28 |
| Australia | 8 | 11 | 10 | 29 |
| India | - | 1 | 1 | 2 |
History of Olympics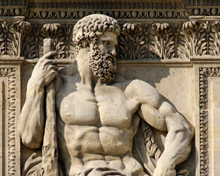 The founding father of the great Olympics is said to be Heracles (The Hercules), one of the sons of Zeus. Zeus was considered as the most important Olympic God apart from Athena and Apollo; and, was worshipped as the God of meteorological change. The Olympic Games were closely related to Religion and religious festivals of the cult of Zeus promoting a secular spirit, energy and accomplishment of the Youth and good relations between the cities of Greece.
The history of the Olympic Games goes back to 776 BC when a nude runner (Coroebus) won the 192 meters race in Olympics making him the first Olympic champion. A few events, a few champions and a single venue - Olympia in Greece - characterized these ancient Olympic Games.
The ancient Olympics were a one-day event till 684 BC with boxing, pankration running, long jump, shot put, javelin and equestrian events as the major competitions. All the Greeks (males) were allowed to participate, prohibiting the female participation. For about 1200 years, the ancient Olympic Games recurred in every four years, till the Roman Emperor Theodosius I banned them in 393 CE.
Baron Pierre de Coubertin re-started Olympics in 1894 by forming the International Olympic Committee, following which, the first modern Olympic Games were held in 1896 in Athens, Greece. "Faster, Higher, Stronger" (Citius-Altius-Fortius) is the principal Olympic motto which emphasizes on the spirit of achieving the zenith in life rather than acquiring first position. The five Olympic rings and the Flag are the inevitable parts of Olympic emblem conceptualized in 1912 Olympic Games.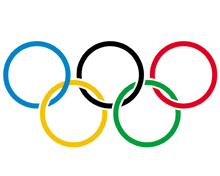 The five Olympic rings, each with a different hue, and; the Olympic flag, represent the universal nature of the Olympic Games, bringing the whole world together. The Olympic Anthem is also played at every Olympics since 1960 Olympic Games. The Olympic flame lit in front of the Temple of Hera in Olympia, Greece; depicts the immortal connection between ancient and modern Olympics. This torch of light is carried by the runners of the participating countries and finally a cauldron is lit which remains flaming till it is extinguished in the closing ceremony. Then the doves are released symbolizing peace and harmony. The Olympic Games start after the Olympic Oath taken by one athlete and one judge from each of the participating nations, representing the entire country.
So Far, the Olympic Games have been held in many countries starting from 1896 in Athens, Paris, St.Louis, London, Stockholm, Amsterdam, Los Angeles, Berlin, Helsinki, Melbourne, Rome, Tokyo, Mexico, Munich, Montreal, Moscow, Seoul, Barcelona, Atlanta, Sydney to again Athens in 2004.
The Olympic Games, around 11,000 athletes from 201 countries participated for the most awaited prestigious Olympics Games. 28 kinds of sports were included in 2004 Olympic Games with 37 persuasions. Among them are Track events in Athletics which is not only a game but part of Olympic History, whereas other games were included in recent times. Three nations which remained on top were, China on 3rd with total 63 medals (32 – Gold, 17 – Silver, 14 – Bronze), Russia on 2nd with total 92 medals (27 – Gold, 27 – Silver, 38 – Bronze), USA stood on top position with total 103 medals (35 – Gold, 39 – Silver, 29 – Bronze).
The next Olympic Games were held in August 2008 and were hosted by Beijing; around 11,028 athletes from 204 countries had participated in 28 kinds of sports with 302 different events. It was the third time that Olympic Games were held in Asia, the other countries which have hosted the Olympic Games three times are Tokyo, Japan, Seoul and South Korea. This year also USA, China and Russia stood on top three positions in the same order as it remained in 2004 Olympic Games.
The 2012 Olympic Games were hosted by London, and were one of the most intricate and major events in the world. Around 10,500 athletes from 204 countries participated in 26 kind of sports with 39 different events. The 2016 Olympic Games are hosted by Rio Janeiro and will be held from 05th to 21st of August, more than 11,000 athletes are participating from 206 countries. 28 kinds of sports with 306 different events are scheduled to be held at Rio Olympic Games 2016.
Latest Olympic News
Updated On :
Mar 25,2017 1:06 pm
Nairobi, March 25 (IANS) Aiming to sweep the medals, the Kenyan athletics team has left for Sunday's World Cross Country Championships in Kampala. View More..

Updated On :
Mar 24,2017 7:22 pm
Bengaluru, March 24 (IANS) The Indian hockey teams, both senior and junior, have made rapid progress in the past two years and much of this success needs to be attributed to the new approach adopted in terms of modernised and scientific training, feels men's team assistant coach Arjun Halappa. View More..

Updated On :
Mar 24,2017 10:48 am
I ran at Olympic speed for a bus but missed it, so I had to pretend that I always go jogging in a business suit and I ended up a sweaty mess a kilometre from the transport hub. View More..

Updated On :
Mar 23,2017 8:06 pm
Shillong, March 23 (IANS) Meghalaya will be hosting the National Games 2022 coinciding with the 50th year of the creation of the state, Sports and Youth Affairs Minister Zenith M. Sangma informed the assembly on Thursday. View More..

Updated On :
Mar 23,2017 1:38 pm
Moscow, March 23 (IANS) A central track and field stadium in Makhachkala, the capital of Russias North Caucasus republic of Dagestan, will be named after iconic pole-vaulter Yelena Isinbayeva, Dagestani Sports Minister Magomed Magomedov said. View More..

Updated On :
Mar 22,2017 7:42 pm
Phnom Penh (Cambodia), March 22 (IANS) India made heavy weather of their 3-2 win over lower-ranked Cambodia in a FIFA international football friendly at the Olympic Stadium here on Wednesday. View More..

Updated On :
Mar 22,2017 4:34 pm
Moscow, March 22 (IANS) There are reasons to believe that the new Independent Anti-Doping Testing Agency (ITA) to be established soon will be truly unbiased, the head of the Russian Olympic Committee (ROC) said. View More..

Updated On :
Mar 22,2017 2:44 pm
Paris, March 22 (IANS) The Paris Olympic bid team has shrugged off the possibility of waiting for another four years to host the Olympic Games, emphasising that it was a "now-or-never" decision for the city's attempt to host the 2024 Games. View More..

Updated On :
Mar 21,2017 8:16 pm
Moscow, March 21 (IANS) Tennis star Maria Sharapova would need at least six months to get back into shape to display decent results at international tournaments following her comeback next month in April, Russian Tennis Federation (RTF) president Shamil Tarpishchev said. View More..

Updated On :
Mar 21,2017 4:18 pm
Nairobi, March 21 (IANS) The Kenyans have ruled the World Cross-Country athletics Championships in all the four editions held in Africa. That trend is not about to end as they take their title challenge to Kampala, Uganda, on Saturday. View More..

Updated On :
Mar 21,2017 1:08 pm
Tokyo, March 21 (IANS) Japan on Tuesday approved a bill that will, for the first time in the country, penalise criminal conspiracy in order to counter terror threats ahead of the 2020 Olympic Games in Tokyo. View More..

Updated On :
Mar 20,2017 6:08 pm
New Delhi, March 20 (IANS) The sports ministry on Monday appointed National Observers for 12 Olympic disciplines for preparation and implementation of the long-term development plan. Among the key appointments were double Olympic medallist Sushil Kumar for wrestling, Anju Bobby George and P.T. Usha for athletics, Jagbir Singh for hockey and Somdev Devvarman for tennis. View More..

Updated On :
Mar 18,2017 9:54 pm
Beijing, March 18 (IANS) The Chinese city of Nanjing was awarded the right to host next year's BWF World Championships, while another Chinese city Nanning was selected to stage the BWF Sudirman Cup 2019, the World Badminton Federation (BWF) announced on Saturday. View More..

Updated On :
Mar 18,2017 2:36 pm
Rio de Janeiro, March 18 (IANS) Brazilian football club Vasco da Gama has sacked coach Cristovao Borges after a poor run of results, the Rio de Janeiro club said. View More..

Updated On :
Mar 18,2017 1:32 pm
Kiev, March 18 (IANS) Ahead of their FIFA World Cup 2018 qualifying match against Croatia in Zagreb next week, Ukraine's national football team has unveiled its new uniform, featuring a patriotic palette of blue and yellow. View More..

Updated On :
Mar 17,2017 7:54 pm
New Delhi, March 17 (IANS) Few knew his full name because he went by his by-line M.L. Kaul. Those were the days when it was difficult to fit in a full name in a single column. View More..

Updated On :
Mar 17,2017 3:32 pm
Tokyo, March 17 (IANS) Representatives from the organisers of the 2020 Tokyo Olympics and Paralympics said here on Friday that the Fukushima Azuma Baseball Stadium in Fukushima Prefecture would be used as an additional venue for baseball and softball events during the 2020 Games. View More..

Updated On :
Mar 17,2017 2:24 pm
Washington, March 17 (IANS) The President and CEO of the US Gymnastics, Steve Penny, has quit following intensified pressure on the organisation over its handling of allegations of sexual abuse over the years. View More..

Updated On :
Mar 16,2017 8:58 pm
Bengaluru, March 16 (IANS) Indian men's hockey team chief coach Roelant Oltmans on Thursday said foreign teams now consider India as a serious competitor and it is time for the P.R. Sreejesh-led side to show the world what they are capable of. View More..

Updated On :
Mar 16,2017 1:26 pm
Accra, March 16 (IANS) Ben Nunoo Mensah, who heads the Ghana Weightlifting Federation, was elected the President of the Ghana Olympic Committee (GOC). View More..